RESEARCH DETROIT AUTO SHOW BY YEAR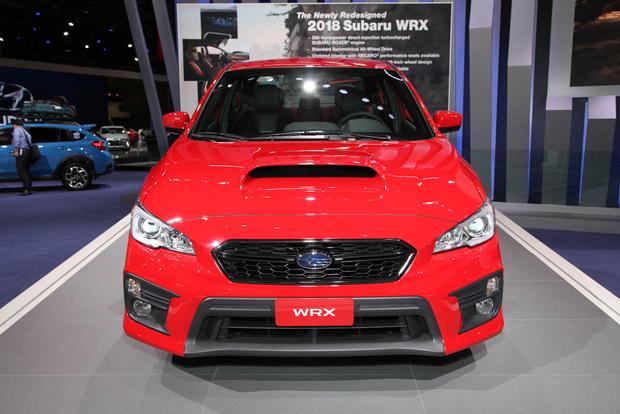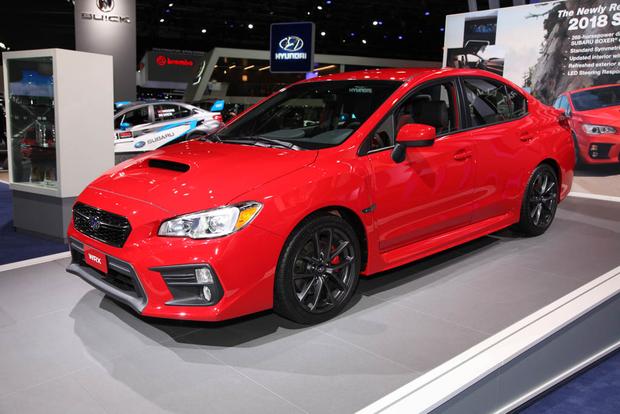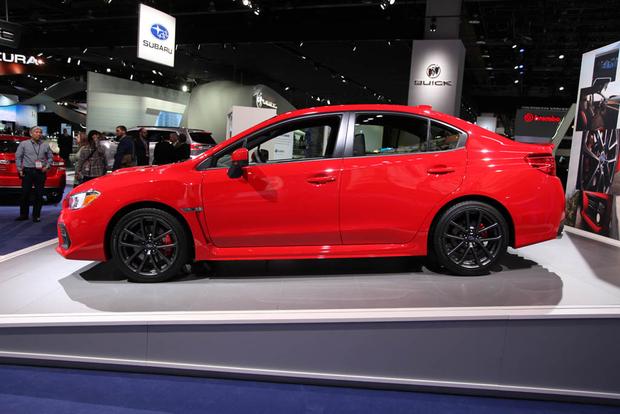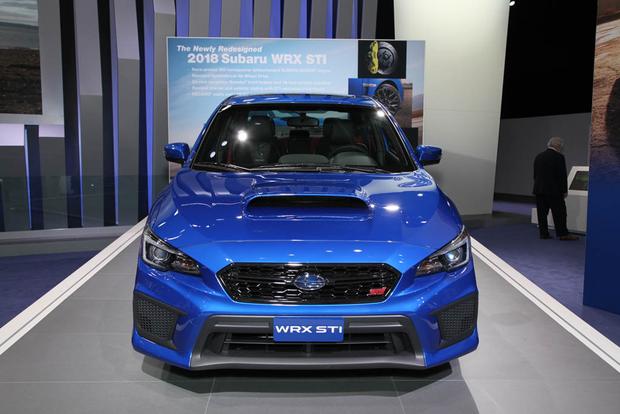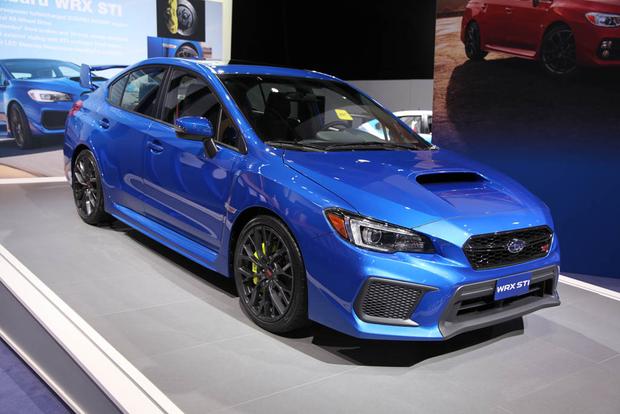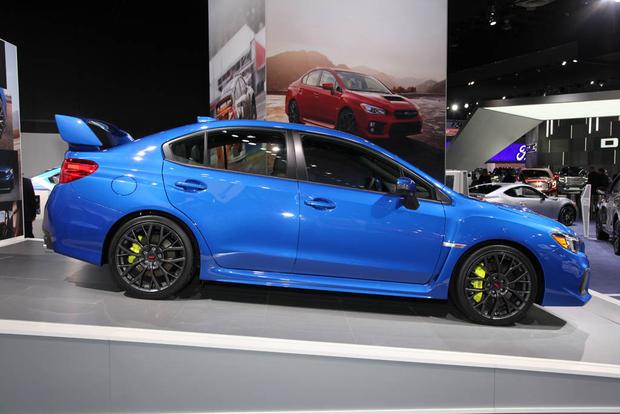 What Is It?
The 2018 Subaru WRX and WRX STI are sporty Subaru sedans with a cult following due to their excellent performance and fairly reasonable pricing. For 2018, the WRX and the even-faster WRX STI earn a few updates after both models were redesigned following the 2015 model year.
On the outside, the new WRX and WRX STI tout a slightly more aggressive front-end design, with a bolder front fascia that includes a wider grille opening. The exterior of both models is otherwise unchanged, though the addition of available LED lighting changes the look of the headlights in WRX and WRX STI models equipped with the feature.
Inside, the WRX and WRX STI see only minor changes, primarily designed to decrease interior noise. Revisions include thicker door glass, a foam-filled windshield header beam and improved door sealing, while other interior updates include a larger multifunction display, a "Hold" feature so drivers can remove their foot from the brake at traffic lights, and, for WRX models, heated exterior mirrors.
Although the WRX and WRX STI won't offer any changes under the hood, STI models received new Brembo brakes and an improved all-wheel-drive system. Subaru also says it has adjusted the steering and clutch for an improved feel. Other changes are primarily limited to new options, like Recaro seats for the STI Limited, a sunroof-delete option and red-painted brake calipers.
The most interesting thing about the revised WRX and STI, however, is what isn't happening: Although Subaru will soon redesign the Impreza, which serves as the basis for the WRX and STI, it appears the performance models will soldier on a little longer in their current form following these updates.
How Much?
Subaru hasn't announced pricing, though we'd be surprised to see a huge increase over today's MSRP of $27,600 for the WRX and $36,100 for the STI.
When Can You Get It?
Spring 2017
Add It to Your Shopping List Because...
It seems that the WRX and STI are constantly being finessed, and the 2018 Subaru WRX and WRX STI are the ultimate examples so far. They feature the latest equipment, new touches to improve performance and driving feel, and a couple of new options. While they may not boast dramatic changes over last year's versions, the latest sporty Subarus are still likely to be hailed as the best WRX and STI models yet.
Other Cars to Consider
Ford Focus ST/RS -- The Ford Focus ST and RS are high-performance alternatives to the popular Ford Focus hatchback -- and both are impressive. The ST doesn't offer AWD, but it's a great performance bargain, and the Focus RS is among the best high-performance cars on the market today.
Honda Civic Type R -- It isn't out yet, and Honda hasn't even announced all the details. But we know the Civic Type R is on its way, boasting big power and a standard stick shift.
Volkswagen Golf R -- The Volkswagen Golf R is a little more sedate than the often-bright-blue WRX and the huge-winged STI. But that doesn't mean it's less exciting. The Golf R offers 292 hp, an amazingly quick dual-clutch automatic transmission and a 0-to-60 time of under 5 seconds.
Used BMW M3 -- The WRX STI may match the BMW M3 for performance -- but it doesn't come close in terms of upscale interior materials and overall quality. Then again, the M3 is a lot more expensive -- so if you're interested in one, you may want to consider a used model.