RESEARCH CHICAGO AUTO SHOW BY YEAR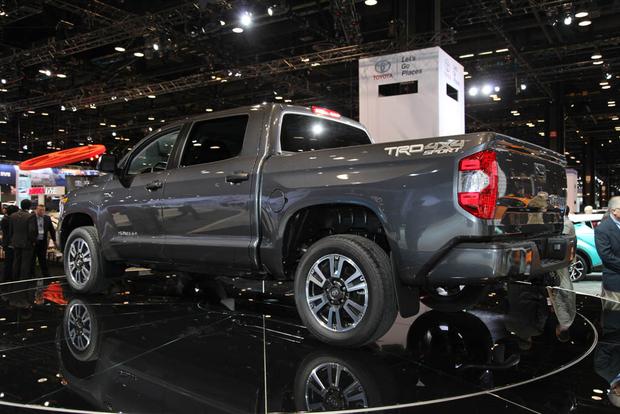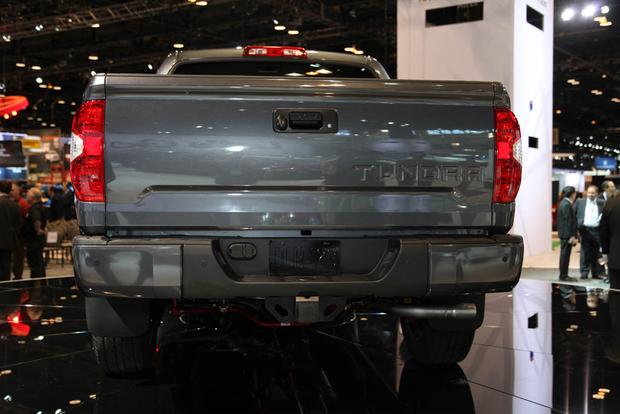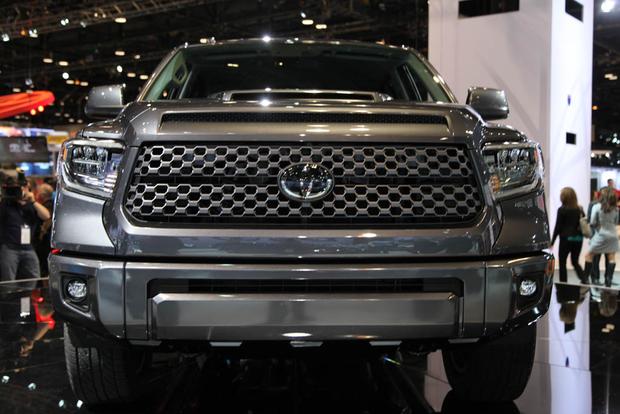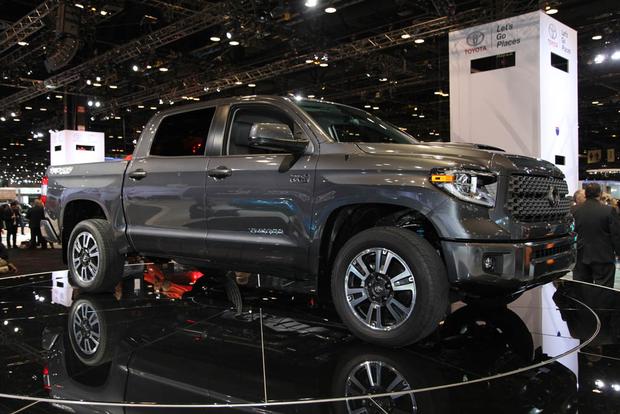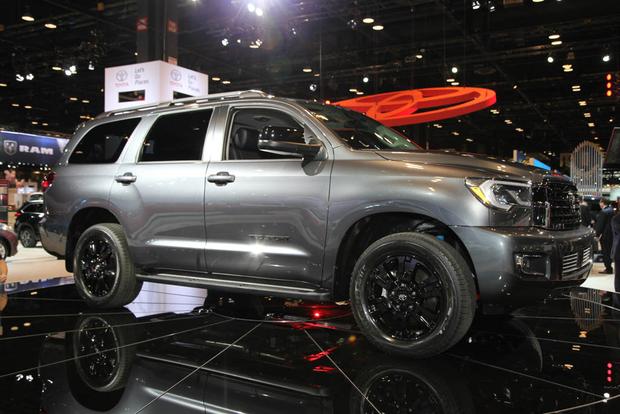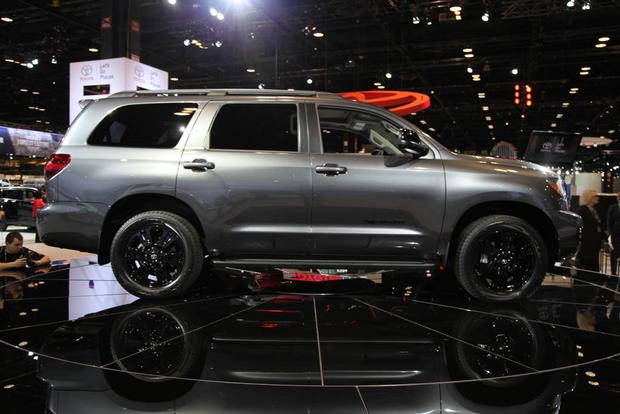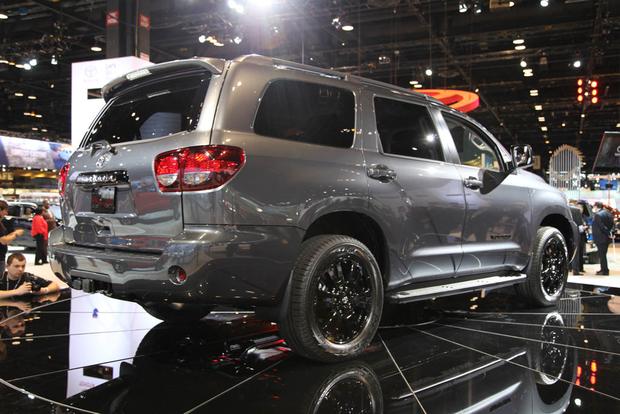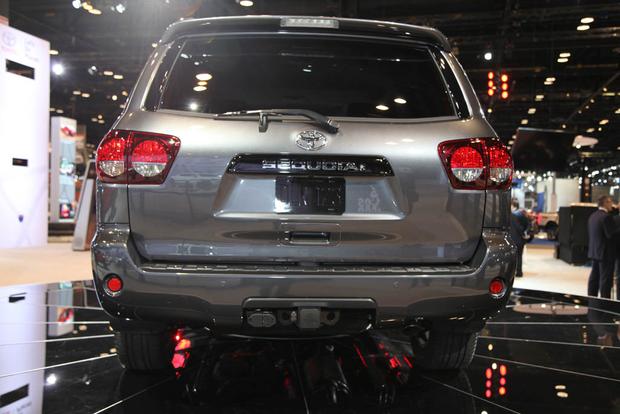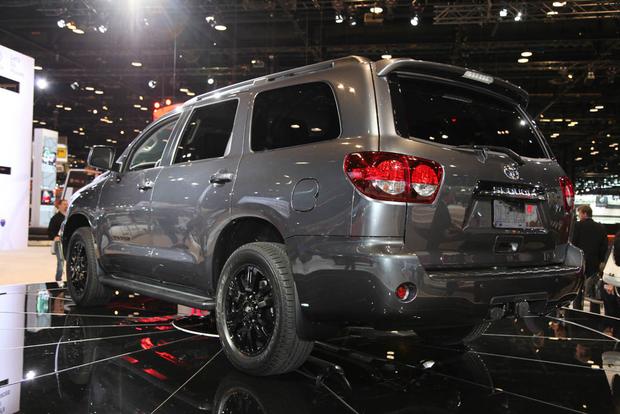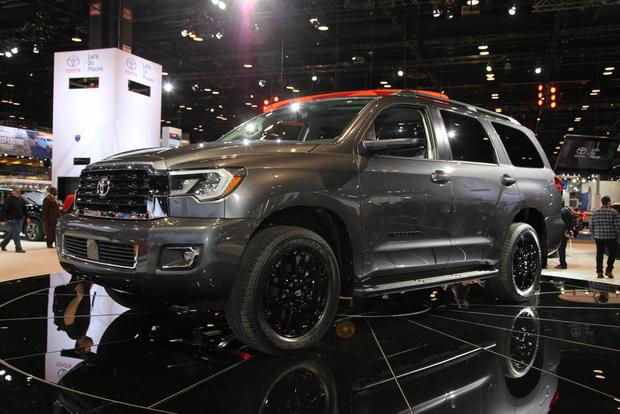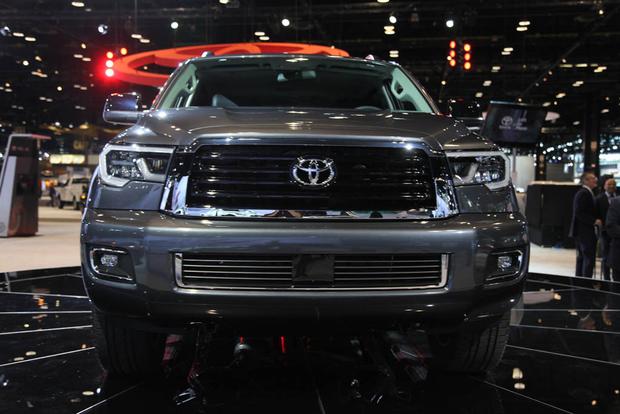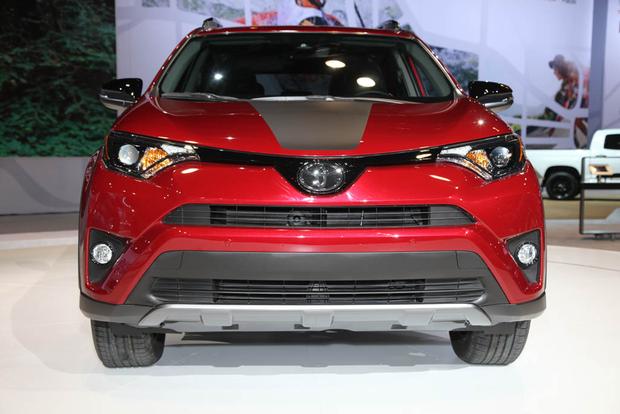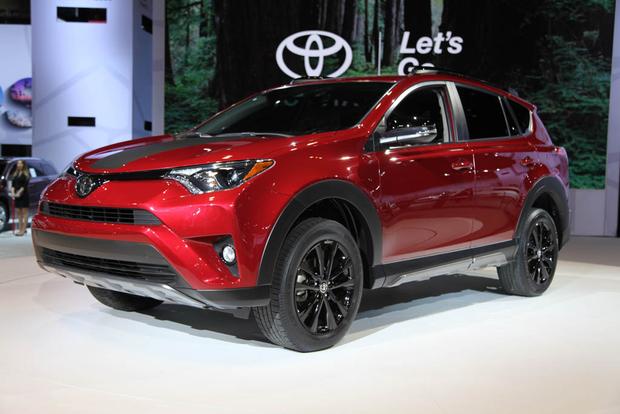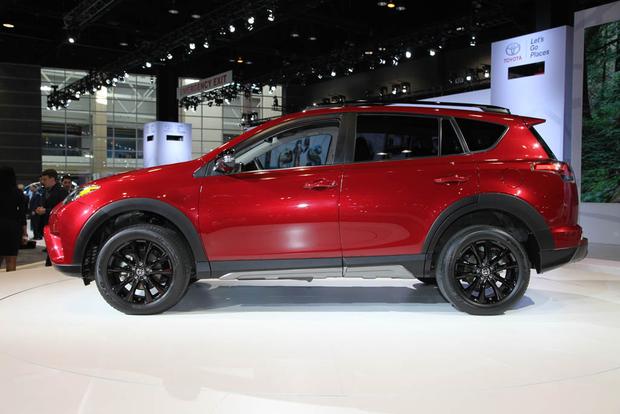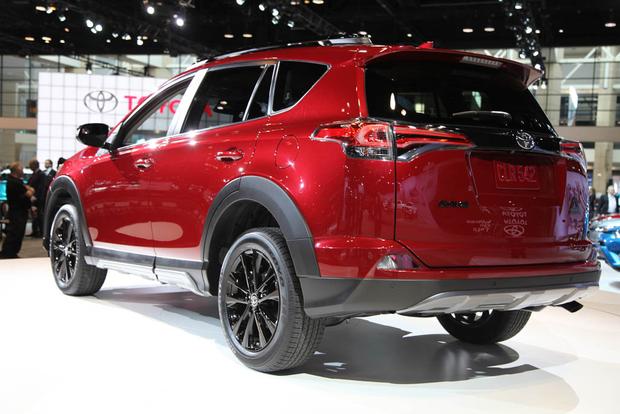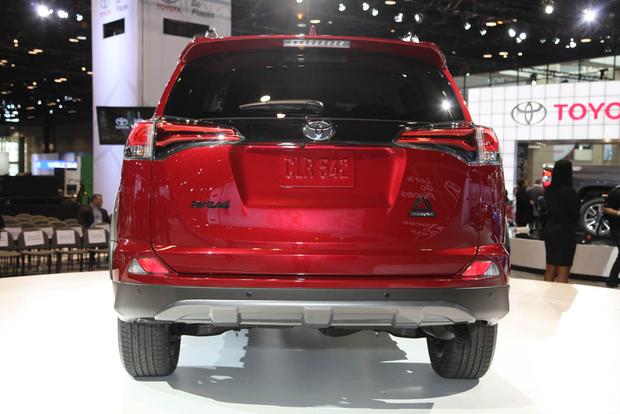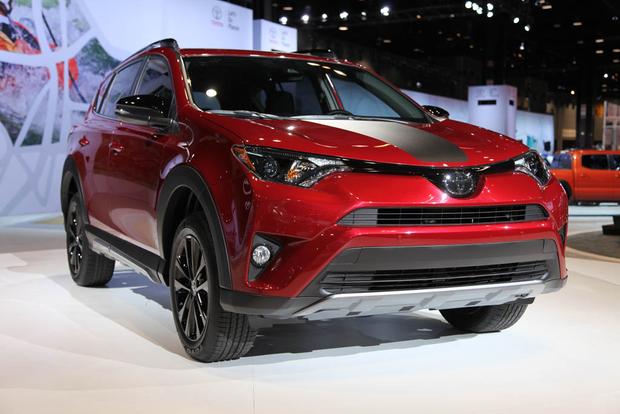 What Is It?
The 2018 Toyota Tundra TRD Sport is a full-size pickup truck with a difference: It's been accessorized by Toyota Racing Development (TRD). Not only does this mean cosmetic additions like 20-inch silvered alloy wheels, a mesh grille, a side-body graphic and a color-keyed hood scoop, mirror and bumpers — it also means the car receives Bilstein shock absorbers (the brand favored by Porsche) tuned to TRD's specifications, plus special anti-roll bars front and rear.

These changes signal a midgeneration update for the Tundra, and even the regular versions will have styling and equipment updates. The TRD Sport is available in rear- or all-wheel-drive form and in CrewMax or Double Cab configuration. All Tundra trucks will have Toyota's Safety Sense package as standard, which features a precollision system with pedestrian detection, lane-keep assistance, automatic high beams and radar-based adaptive cruise control.
Also at the 2017 Chicago Auto Show is the debut of the 2018 Toyota Sequoia TRD Sport full-size SUV. Same formula as the Tundra, with special additions complementing a midcycle revamp. In this case, the 20-in alloy wheels are finished in black.
One more thing: the 2018 Toyota RAV4 Adventure. Although the RAV4 is a favorite among people who stick to the suburbs and generally never stray from the tarmac, this Adventure version has the potential for more fun activities. It includes a towing package with a revised suspension and ride height, plus some cosmetic touches, roof rails, 18-in alloy wheels and optional all-wheel drive.
How Much?
Pricing is to be announced, but the current Tundra range starts at around $31,000.
When Can You Get It?
The 2018 Toyota Tundra TRD Sport goes on sale September 2017, along with the 2018 Toyota Sequoia TRD and the 2018 Toyota RAV4 Adventure.
Add It to Your Shopping List Because...
The Tundra is part of a class that doesn't have any losers. Anyone looking to buy a full-size pickup should really check out each contender.
The Sequoia is a little dated now and expensive, but it still has Toyota's excellent build quality and reliability.
The RAV4 in any form is among the best compact crossovers around. The Adventure version provides some extra visual punch.
Other Cars to Consider
2017 Chevrolet Silverado -- Although any truck in this class is excellent, the Silverado is particularly well-executed.
2017 Ford F-150 -- Now with a predominantly aluminum body and offering turbocharged engines, the F-150 still has the strength but also addresses fuel consumption.
2017 GMC Sierra -- This is the twin of the Silverado. Perhaps it's a case of which dealer is nearest.
2017 Nissan Titan -- A relative newcomer, the Titan is already winning fans and awards.
2017 RAM 1500 -- This is the only truck with coil springs instead of leaf springs, so the suspension is a little more refined.
Used Ford F-250 -- This is one option if your future truck needs to cope with heavier loads.