RESEARCH FRANKFURT AUTO SHOW BY YEAR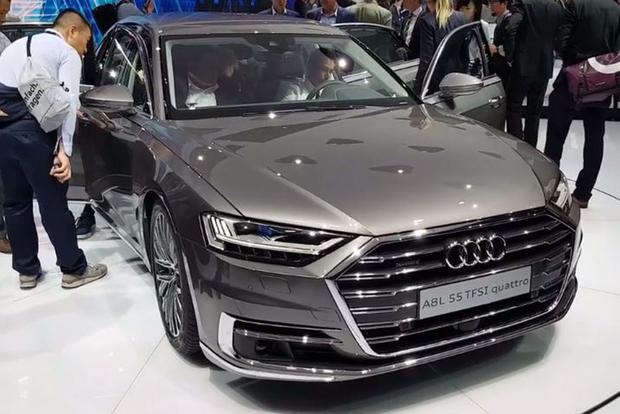 Audi's full-size A8 gets a redo here in Frankfurt. The new 2019 Audi A8 is probably the best-looking large sedan anywhere at any price -- and now it will be more luxurious. The nicely-detailed rear end and smooth surfaces make the car look well-proportioned, both up close and in photos.
The big news with the A8 is the introduction of a fairly comprehensive semi-autonomous driving system that's able to handle all the driving up to about 37 miles per hour.
A feature called Traffic Jam Pilot can accelerate, brake and steer without any help from the person sitting in the "driver's" seat. The car also features a remote parking pilot that can potentially allow the car to be parked via a smartphone app without the driver even being in the car.
While you're not driving, you can enjoy an available 23-speaker Bang and Olufsen sound system.
The updated 2019 Audi A8 will first go on sale in Germany in the fall of 2017 and then make its way to the U.S. by early-to-mid 2018.