RESEARCH DETROIT AUTO SHOW BY YEAR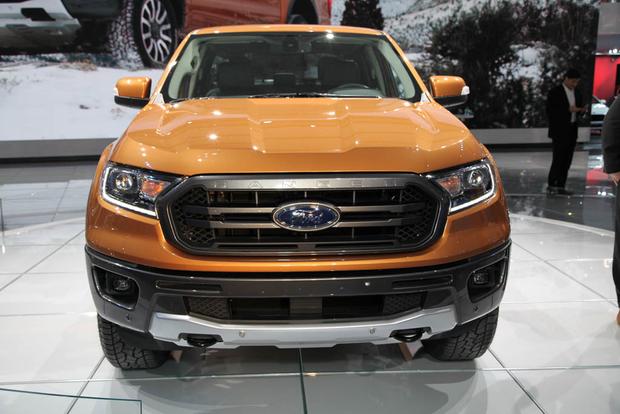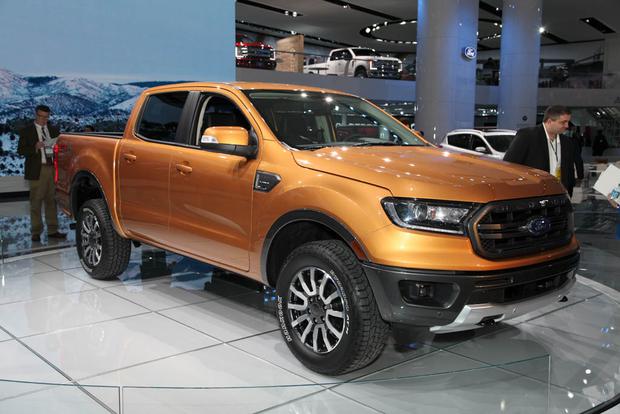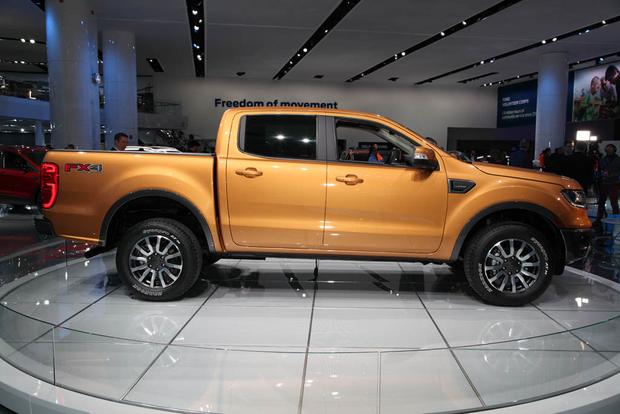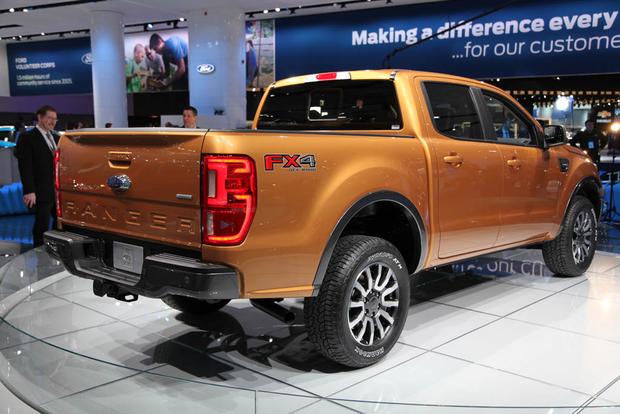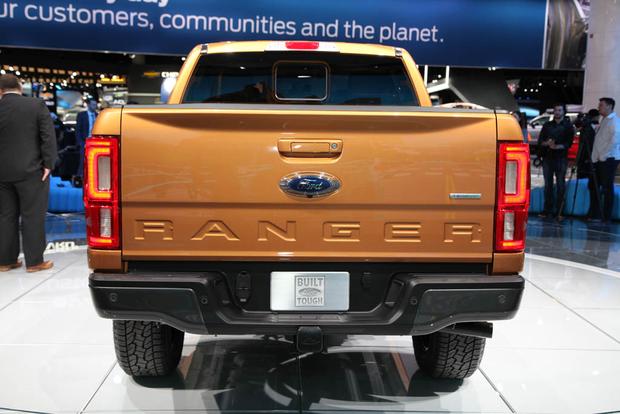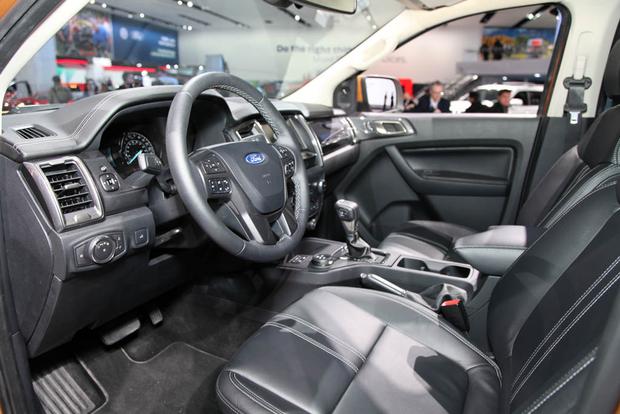 What Is It?
After an 8-year absence, the midsize 2019 Ford Ranger returns to the Blue Oval lineup. Ford still sells a midsize truck in other markets, but the Ranger earmarked for the United States won't be just a gussied-up version of that pickup. Nope. Ford engineered the reconstituted Ranger specifically for the U.S. market, with a unique powertrain, chassis and styling.
Thrust will come from a 2.3-liter EcoBoost 4-cylinder turbocharged engine via a segment-exclusive 10-speed automatic transmission. No official specs yet, but the 2.3-liter delivers 280 horsepower in the Explorer. Ford boasts it has put the Ranger through the same grueling tests as its F-150, certifying the durability of its high-strength steel frame with frame-mounted steel bumpers.
A high beltline, broad grille and raked windshield are core styling elements coalescing into an overall muscular yet athletic appearance. Short front and rear overhangs create the idea of nimbleness while delivering high functionality when off-roading. The FX4 Off-Road Package boosts the 4WD capabilities with a multitude of off-roading extras, including the Terrain Management System with four distinct driving modes: Normal; Grass, Gravel and Snow; Mud and Ruts; and sand. It also features Ford's all-new Trail Control technology, basically cruise control for off-roading.
Among the full range of driver-assist, safety and connectivity technologies the 2019 Ford Ranger offers are automatic emergency braking, lane-keep assist, a blind spot monitoring system, adaptive cruise control, pedestrian detection, Ford+Alexa and a 4G LTE Wi-Fi hotspot.
How Much?
Pricing is yet to be announced.
When Can You Get It?
Early 2019
Add It to Your Shopping List Because...
Although details about the 2019 Ford Ranger are still sketchy, Ford has waited a long time to re-enter the midsize-truck arena. Ford didn't return to the segment to fail. We can expect the revived Ranger to check all the boxes, provide solid fuel economy and deliver a premium passenger experience. Its XL, XLT and Lariat grades should provide price points accessible to a wide range of budgets.
Other Cars to Consider
Toyota Tacoma -- Strong V6, manual transmission option, capable 4WD and uber luxurious grades.
Chevy Colorado -- Available diesel, great towing, ZR2 off-roading model and available 4G LTE Wi-Fi.
Nissan Frontier -- Off-road-capable Pro-4X grade, cargo-bed versatility and available manual transmission.
Honda Ridgeline -- Carlike ride, decent towing capability, roomy cabin and dent-resistant cargo bed.
GMC Canyon -- Available diesel, can tow 7,700 lbs, Denali luxury trim and available 4G LTE Wi-Fi.