RESEARCH CHICAGO AUTO SHOW BY YEAR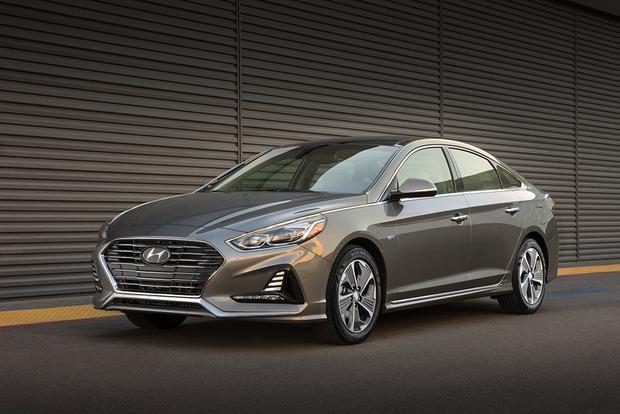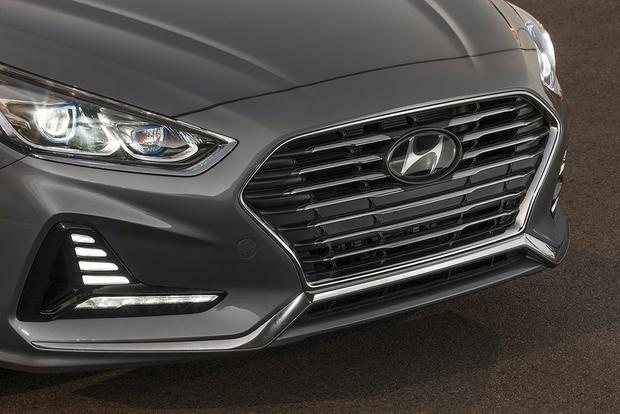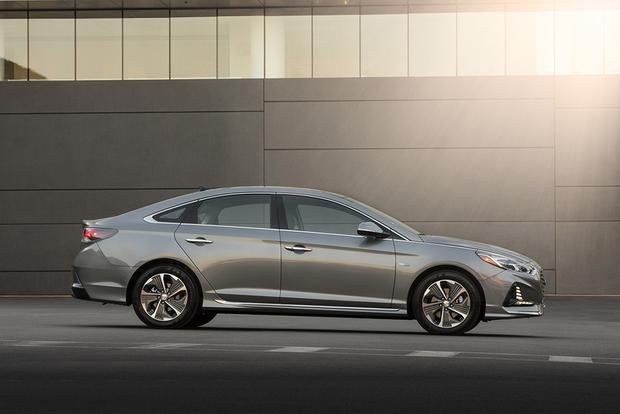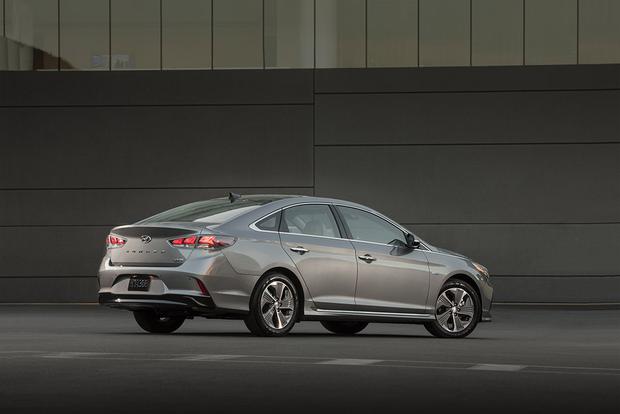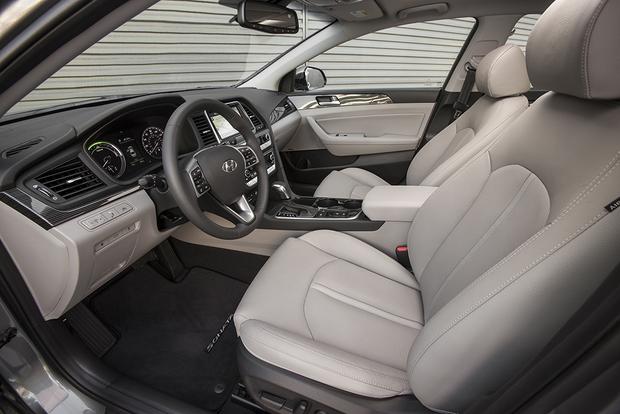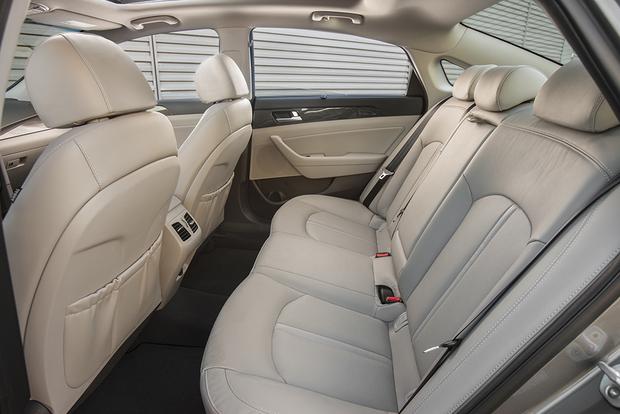 What Is It?
The Sonata, Hyundai's second-best-selling vehicle, received a makeover for 2018, but only for the gasoline versions. Following the gas-powered Sonata into showrooms will be updated versions of the 2018 Hyundai Sonata Hybrid and Plug-in Hybrid models, unveiled at the Chicago Auto Show. For the most part, changes to the 2019 Hyundai Sonata Hybrid and Plug-in Hybrid reflect those made to the regular Sonata. What does diverge from the gas-powered Sonata are new 16- and 17-inch wheels and the fog lights.
Hyundai made blind spot monitoring with rear cross-traffic alert standard. Also available are automatic emergency braking and lane-keep assist safety technologies.
Nothing much has changed under the hood. Holding up the gasoline-powered end of the Hybrid is a 2.0-liter 4-cylinder engine supplemented by a small electric motor in place of the torque converter. A 6-speed automatic transmission turns the front wheels. Net combined output from this electric/gasoline arrangement is 193 horsepower. Hyundai predicts an estimated fuel economy of 39 miles per gallon in the city and 45 mpg on the highway.
Thanks mostly to a battery five times the size of the one in the regular Sonata Hybrid, the plug-in version has an electric-only range of up to 27 miles. This isn't an increase over the 2017 model. In the plug-in hybrid, a regular electric motor mates the 4-cylinder gas engine with a combined output of 202 horsepower. Charging the battery will take roughly three hours using a 240-volt source, and about three times that on a standard household outlet. Hyundai provided no fuel-economy estimates.
How Much?
Pricing to be announced, but 2017 base prices are $35,485 for the Plug-in Hybrid and $26,885 for the Hybrid.
When Can You Get It?
Hybrid: first quarter 2018. Plug-in Hybrid: second quarter 2018.
Add It to Your Shopping List Because...
Everybody wants better fuel economy, right? Both the 2019 Hyundai Sonata Hybrid and Plug-in Hybrid deliver just that. Moreover, they offer solid bang for the buck in terms of content. Oh, and there's that terrific warranty. Good looks, a comfy interior and exceptional ride quality round out the high-mileage packages.