RESEARCH DETROIT AUTO SHOW BY YEAR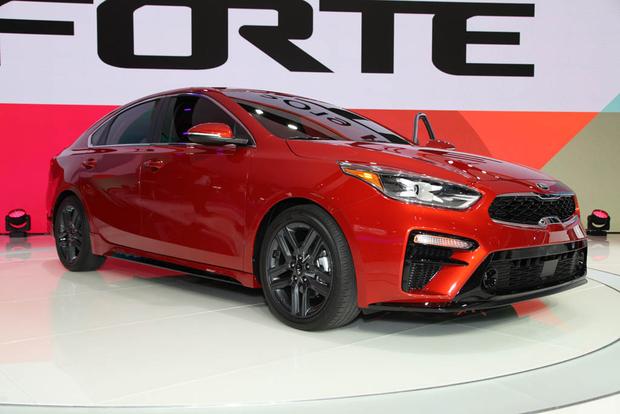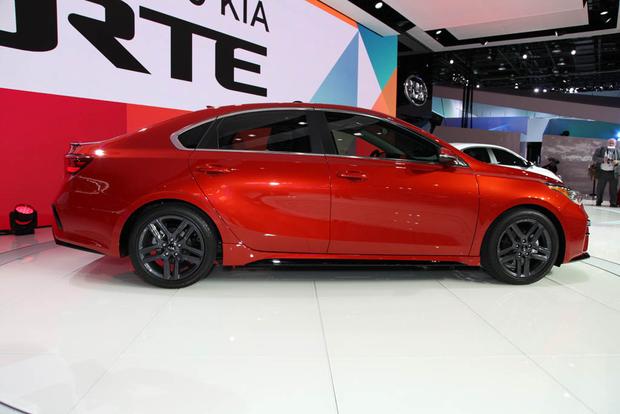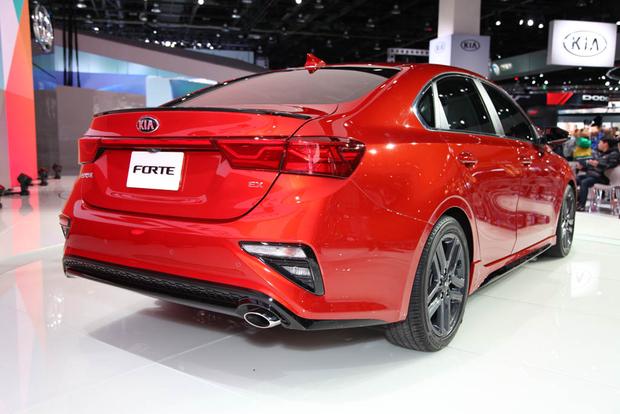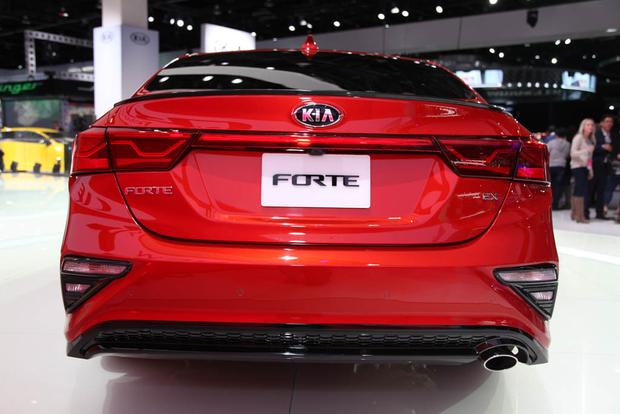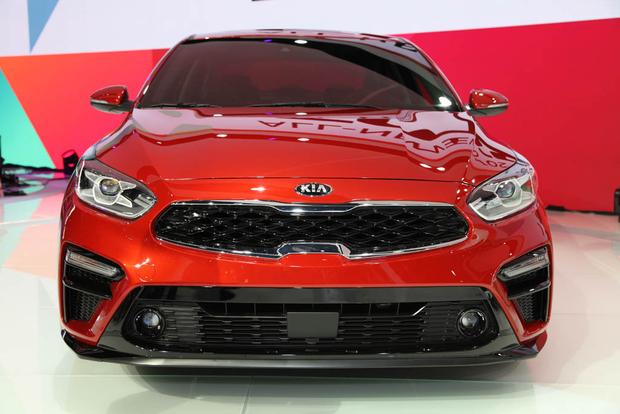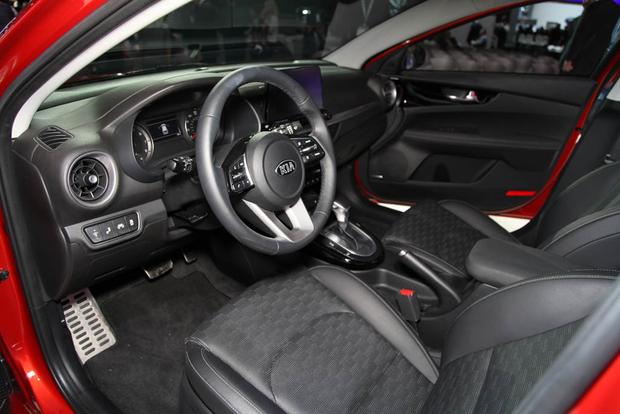 What Is It?
The 2019 Kia Forte is a new generation of the company's compact sedan. Following the usual formula, this model is slightly bigger than its predecessor and incorporates more technology, with design cues taken from a "halo" car -- in this case, the rather fabulous Kia Stinger sport sedan.
The larger size results in a little more room for heads, shoulders and legs, along with generous trunk space of 15.1 cu ft. The extra tech involves Apple CarPlay/Android Auto smartphone integration, an 8-inch touchscreen, wireless charging and the availability of a high-end 320-watt audio system from Harman Kardon.
It's the safety tech that could also sway buyers. This includes blind spot monitoring, lane-keeping assistance, adaptive cruise control and forward-collision mitigation. Kia expects the new Forte (the third generation, if anyone's counting) to obtain the top crash-test ratings from both the National Highway Traffic Safety Administration (NHTSA) and Insurance Institute of Highway Safety (IIHS).
Engine-wise, a new 2.0-liter 4-cylinder produces the same output as the current unit: 147 horsepower and 132 lb-ft of torque. A 6-speed manual transmission and front-wheel drive is still the standard setup.
A new continuously variable transmission (CVT) developed by Kia, which it calls an Intelligent Variable Transmission (IVT), is supposed to be quieter (CVTs have a tendency to drone) and behave more like a conventional automatic. We'll have to wait and see, but the company claims it also has a positive impact on fuel consumption, stating an average of 35 miles per gallon, which is an increase of approximately 3 mpg over the already impressive second generation's figure. To make those longer trips even more enjoyable, Kia has improved seat comfort.
How Much?
No pricing will be announced until closer to launch time. The 2018 range starts at $17,595. Expect something similar, because the competition is tough. For the time being, trim levels will stay the same: LX, S and EX.
When Can You Get It?
The 2019 Kia Forte is due later this year.
Add It to Your Shopping List Because…
Like a game of automotive leapfrog, every new model of compact car seems to outdo its current rivals. So the fresh Forte is an intriguing proposition.
Other Cars to Consider
2018 Honda Civic -- Excellent. One of the best of the bunch.
2018 Ford Focus -- Great drive and generous equipment, but getting old now.
2018 Mazda3 -- Superb in every way.
2018 Toyota Corolla -- Perennially popular, but a bit underwhelming from a driver's point of view.