RESEARCH LA AUTO SHOW BY YEAR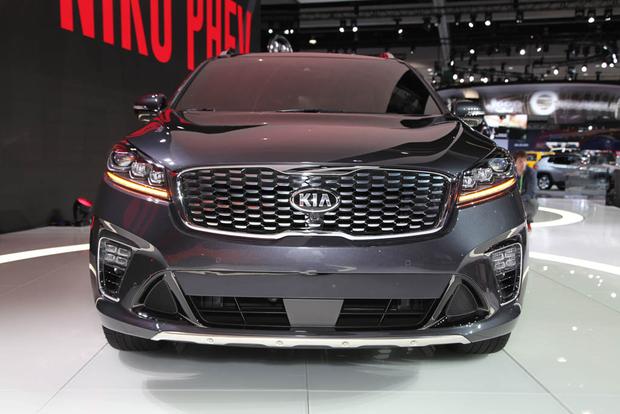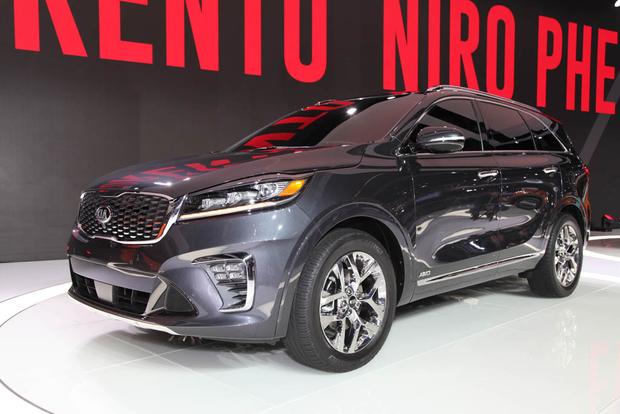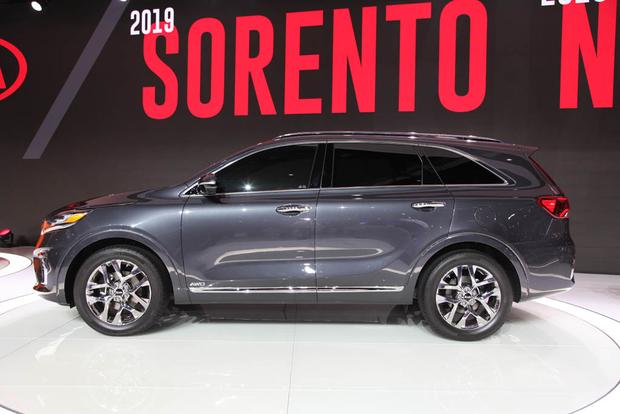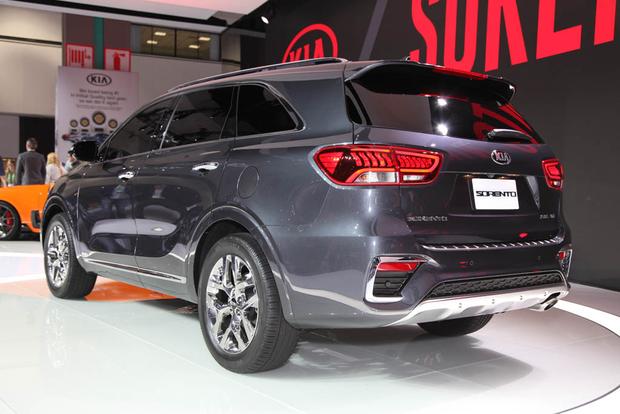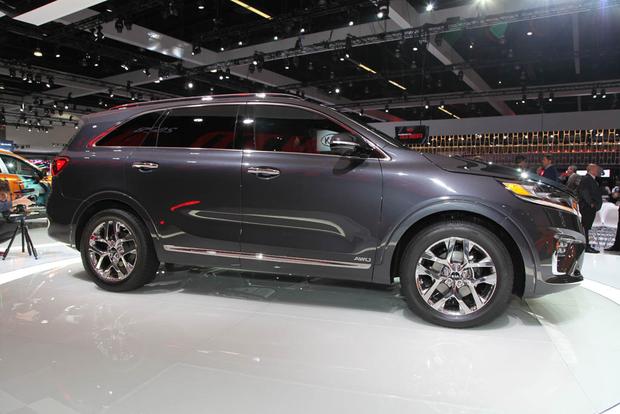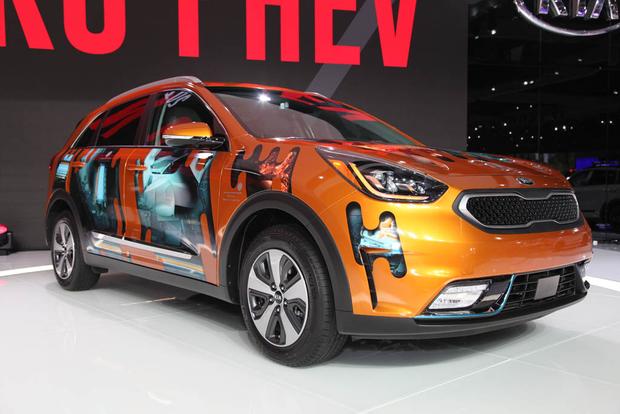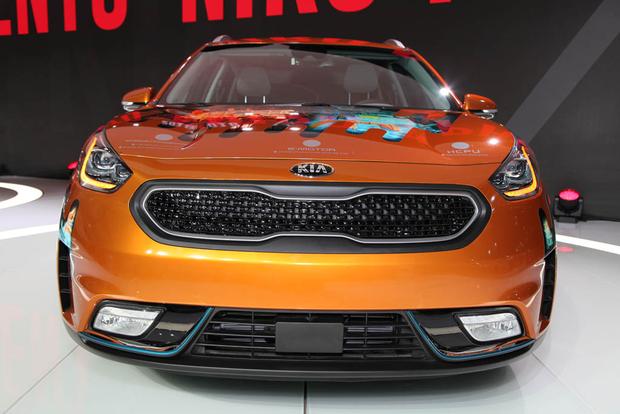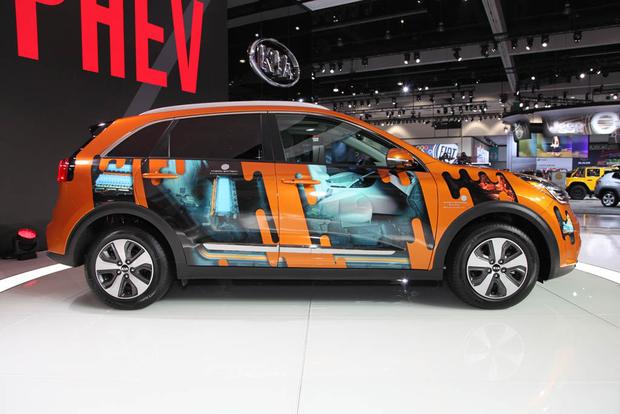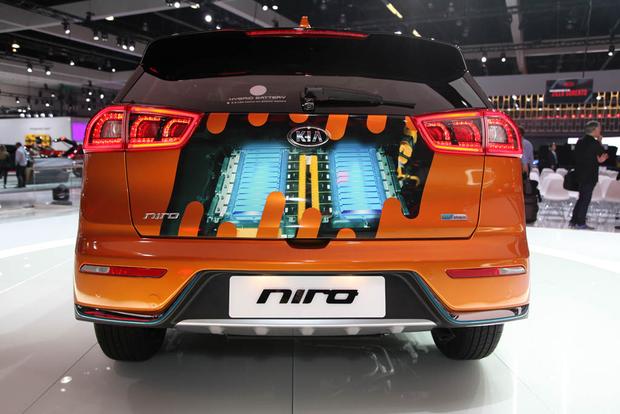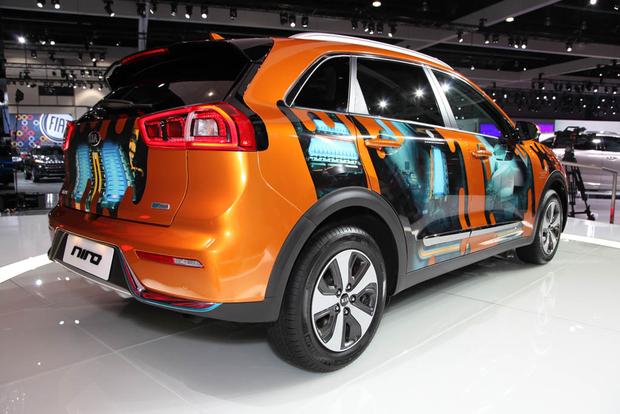 What Is It?
The 2019 Kia Sorento is a midsize crossover SUV with seating for seven. And it has just received a revamp for the 2019 model year.
The usual Kia grille is there, but the front end in general appears to be more imposing now, with greater presence. The rear end has also been tweaked and there are new designs of alloy wheels, depending on trim level. Overall, these changes should be received well by most people.
A bigger change is that the 2019 Sorento has seven seats as standard. This is part of a more sweeping interior revision that brings the kind of features more usually seen in luxury vehicles. Among the extras on offer are Nappa leather seating surfaces, a 14-way power-adjustable driver's seat, heated/ventilated front seats, heated second-row seats, wireless device charging, a high-end Harman Kardon 10-speaker/630-watt surround sound system, and electronic driver aids like blind spot monitoring with rear cross-traffic alert, forward-collision mitigation, adaptive cruise control, and a surround-view camera array. But even the base model has Apple CarPlay and Android Auto smartphone integration as standard.
Engine-wise, Kia is planning to bring a diesel version at some point, but the main change is that a new 8-speed automatic transmission comes with the 3.3-liter V6. The basic 185-horsepower 2.4-liter 4-cylinder engine stays the same, but is paired with a reworked 6-speed automatic transmission. Kia will also discontinue the optional turbocharged 2.0-liter 4-cylinder engine after 2018.
The 2018 Kia Niro PHEV is the plug-in hybrid sibling to the regular-hybrid Niro. Body-wise, it's more of a tall hatchback with a slightly raised driving position than a bona fide subcompact crossover, but we've already had a quick around-the-block drive of one and came away impressed by how quiet and refined it is.
The Niro PHEV can cover 26 miles in all-electric mode, according to the Environmental Protection Agency (EPA). Overall, the car is rated at 105 MPGe (miles per gallon equivalent) or 46 mpg combined when in regular hybrid mode. The gasoline engine is a 1.6-liter 4-cylinder unit, and total system output is a respectable 139 hp with 195 lb-ft of torque. The lithium-polymer battery pack (set into the Niro PHEV's floor) can be fully recharged in 2.5 hours with a Level 2/240-volt charger.
Naturally, there's an app that controls charging, can lock/unlock the car remotely and let's the user set the cabin temperature. Many advanced driver-aid features are available, as well.
How Much?
No official pricing has been announced for the Sorento or the Niro PHEV just yet.
When Can You Get It?
Again, nothing official, but expect the 2019 Kia Sorento to arrive in 2018.
The 2018 Kia Niro PHEV should be going on sale in December 2017.
Add It to Your Shopping List Because…
The Sorento was already an attractive proposition before this upgrade. Now it's on course to become one of the best in its class.
The Niro PHEV doesn't really have any direct competition, so if a buyer was looking for a subcompact plug-in hybrid with style and practicality, there's only one choice. Luckily, it's a good choice.
Other Cars to Consider
2018 Honda Pilot -- Highly capable, high quality, good resale values, but can be pricey. Seats up to eight.
2018 Hyundai Santa Fe -- A sister vehicle to the Sorento. Choosing between the two might just come down to looks.
2018 Toyota Highlander -- Another 8-seater. Toyota build and quality, and there's a hybrid version.
2018 Volkswagen Atlas -- Developed especially for the United States. Therefore it's really roomy with many cup holders.
2018 Toyota Prius V -- A regular hybrid, as opposed to a plug-in, with plenty of interior space. Someone looking at a Niro PHEV might contemplate this.