RESEARCH DETROIT AUTO SHOW BY YEAR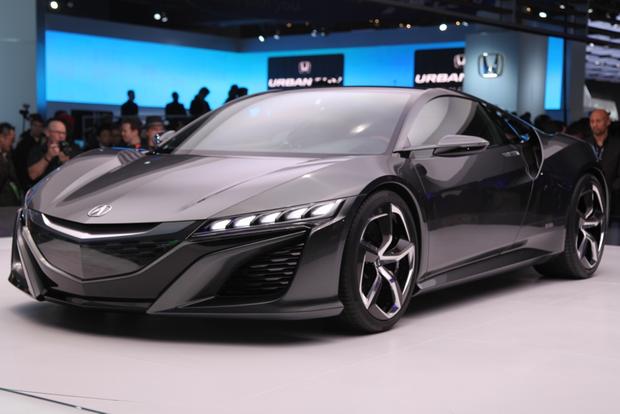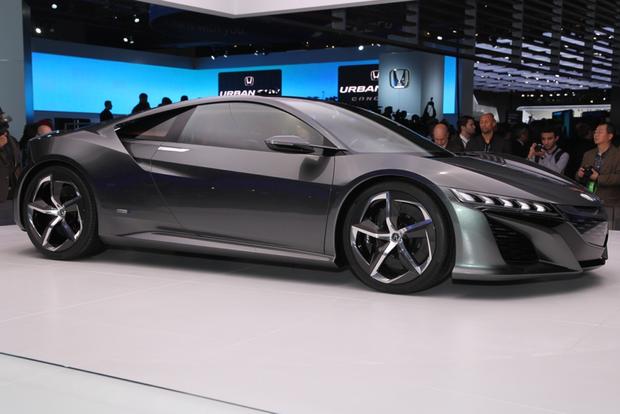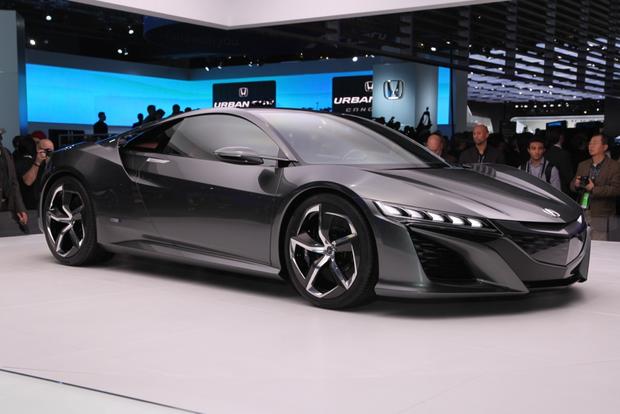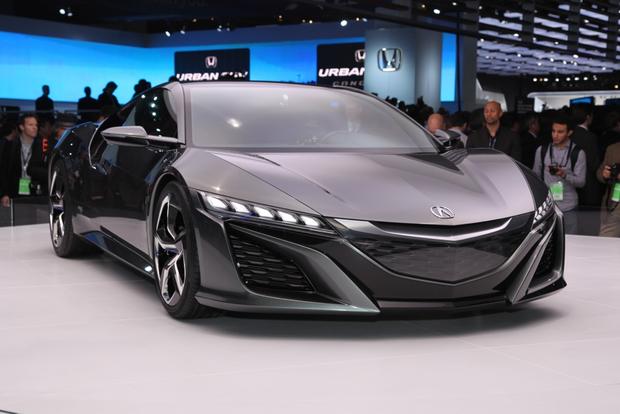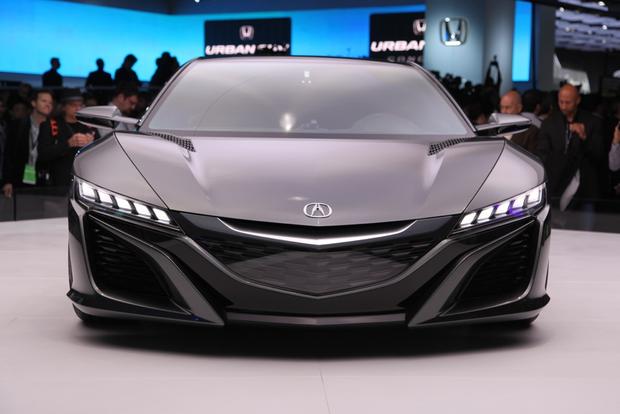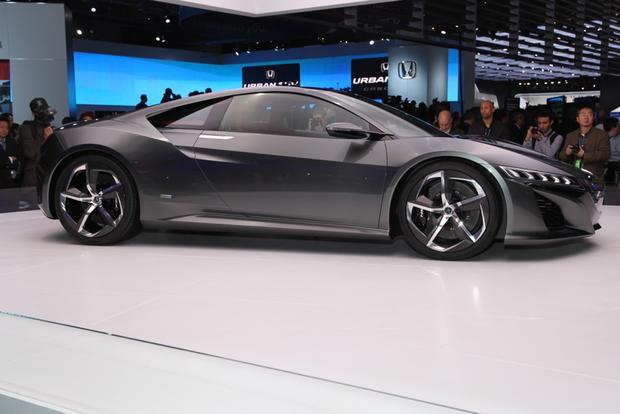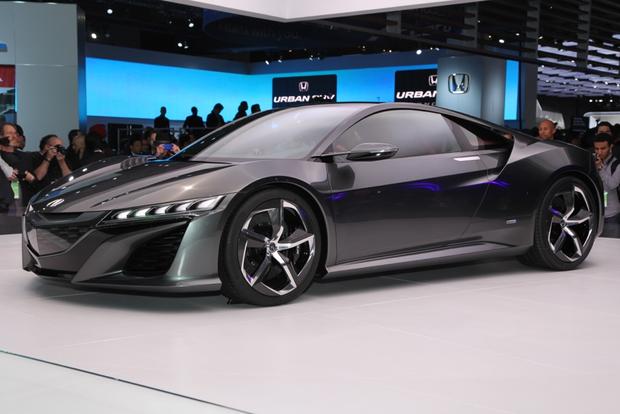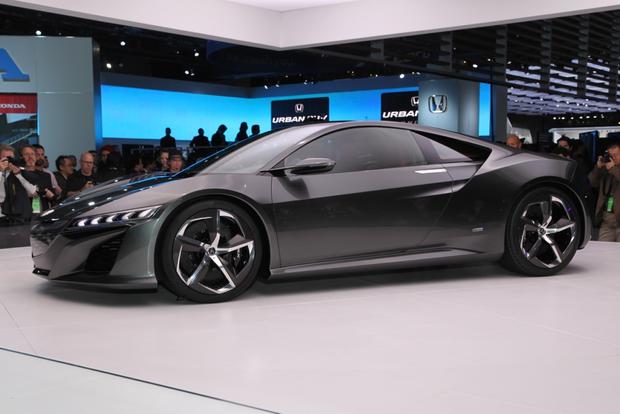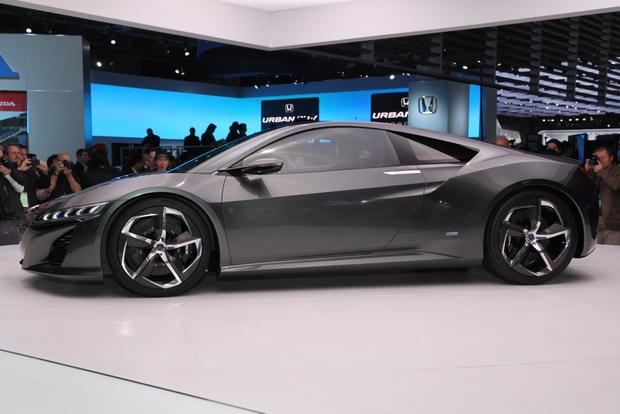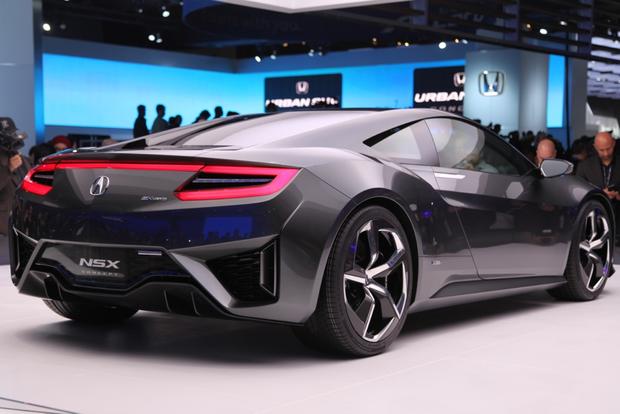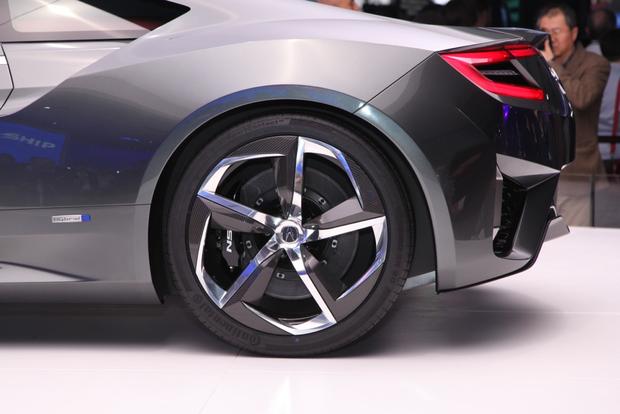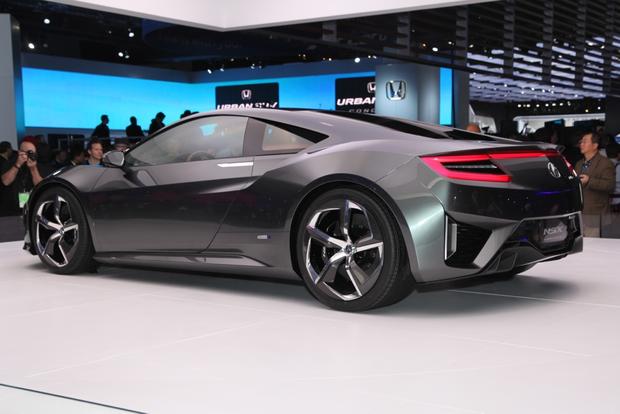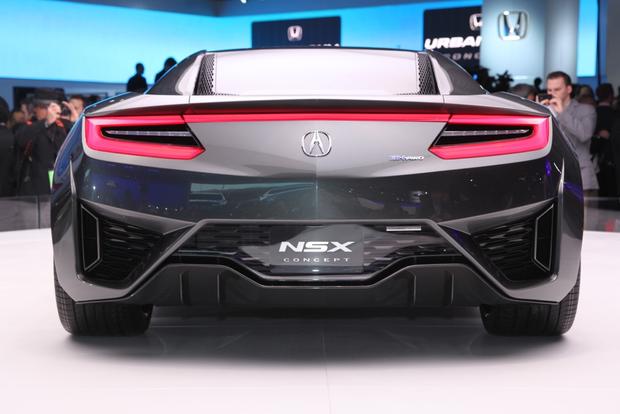 Concept debuted at 2012 Detroit Auto Show
Previews design for next-gen mid-engine supercar
'Version 2' remains under wraps
Last year at this very show, Acura unveiled the NSX Concept, a mid-engine hybrid supercar that automaker said it would build in the U.S. in the coming years. We've yet to see a production NSX at an auto show, but Acura still appears to be moving forward with development. Here at the 2013 Detroit show, a second version of the Acura NSX Concept is on the show stand. But unfortunately, we cannot see it; it's covered by a sheet.
Plus, Acura is keeping quiet on any details, so speculation is rife. What differentiates last year's concept from this latest one? Instead of another concept, could it be a not-quite-ready production version hiding under the cover? Perhaps it's even a preproduction prototype that the automaker is waiting to reveal. After all, competing with the debut of the next-generation Corvette - in Detroit - could be a tough task, even for the venerable NSX.
Whatever the case with the hidden show car, Acura has given us no reason to expect major differences between last year's concept and an eventual production model, at least mechanically. We still expect a mid-mounted V6 paired with a dual-clutch transmission and an electric motor unit. All-wheel drive is all but guaranteed for the next NSX.
But when it will arrive and how it will look remain mysteries, carefully guarded by some thin fabric and an automaker that remains hushed.
What it means to you: Curious about the latest Acura NSX Concept? So are we, but Acura is giving Detroit Auto Show attendees little to go on.
See all Detroit Auto Show News.
What do you think about the Acura NSXConcept? Let us know in the comments below.