RESEARCH DETROIT AUTO SHOW BY YEAR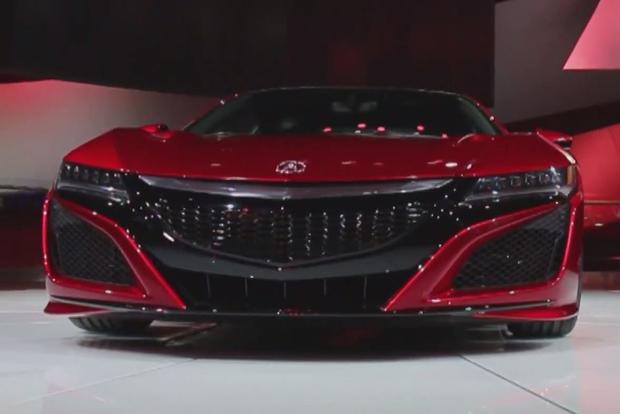 The all-new Acura NSX is finally here. After years of speculation and several concept cars, the NSX was finally unveiled at the Detroit Auto Show in production-ready guise, and Acura says that should translate into an on-sale date as early as this summer.
Although Acura hasn't confirmed every detail about the new NSX, including curb weight, the automaker has promised more than 550 horsepower. We also know it will use a gas/electric hybrid V6 powertrain and a 9-speed dual-clutch automatic transmission. Of course, it will also feature rear-wheel drive, a mid-engine configuration and just two seats.
Acura also hasn't confirmed the car's exact price, but the automaker tells us to expect a price tag of just over $150,000. That's in line with rivals such as the BMW i8 and Audi R8, which start in the low- to mid-$100,000 range. Another interesting fact: Unlike the last-generation Acura NSX, which was built in Japan, the all-new model will be build at the brand's Marysville, Ohio, manufacturing facility.