RESEARCH DETROIT AUTO SHOW BY YEAR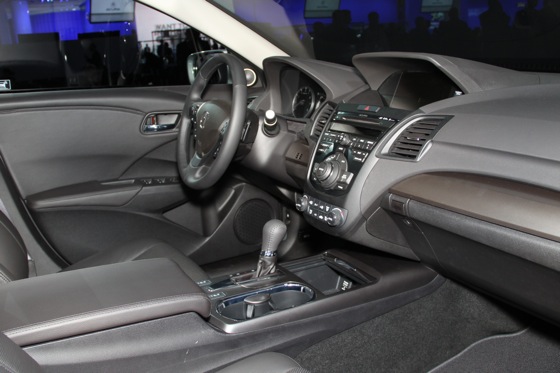 Acura unveils the RDX Prototype at this year's Detroit Auto Show
Hinting at the 2013 RDX, the prototype features a 273-hp V6
The all-new 2013 RDX scheduled for launch in the spring of 2012


2012 Detroit Auto Show: Acura unveils at the prototype version of the second generation of its five-passenger CUV, the RDX. The 2013 RDX is scheduled to launch in spring of 2012, for now, though, Acura hopes to titillate buyers with a taste of what's to come.
The 2013 RDX will have a standard 3.5-liter V6 engine producing 273 horsepower, which is up more than 33 horsepower over the previous turbocharged four-cylinder version. New and improved, too, is the lightweight RDX all-wheel-drive system. The 2013 RDX is expected to achieve 20 MPG in the city and 28 on the highway: the best fuel economy rating of any gasoline powered luxury SUV in its class.
The RDX has been spruced up on the exterior as well. Acura has elongated the hood, making the small CUV appear much more elegant and sophisticated, in fitting with Acura's philosophy of timeless designs. For 2013, the RDX is wider and has a longer wheelbase as well, both of which ensure a smoother, more stable driving experience.
Inside the 2013 RDX, Acura has incorporated new sweeping shapes, matte surface trim, and generous use of leather. The RDX interior carries an upscale look and luxury feel that Acura customers have come to expect. Additional interior features, such as larger door openings, more passenger room, increased cargo volume and a power rear tailgate make the RDX interior even more accommodating and flexible.
What it means to you: As other automakers move toward smaller, turbocharged four-cylinders in compact CUVs, Acura embraces the V6.