RESEARCH FRANKFURT AUTO SHOW BY YEAR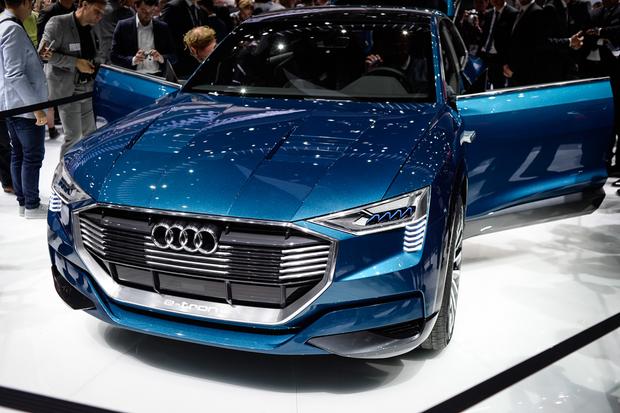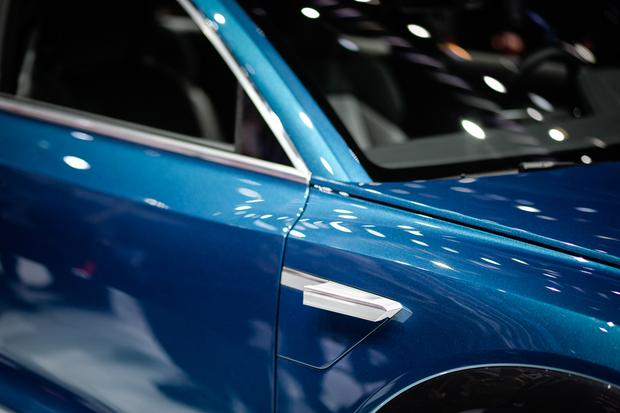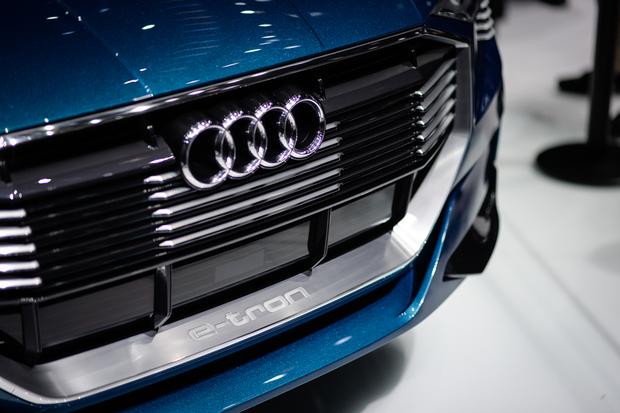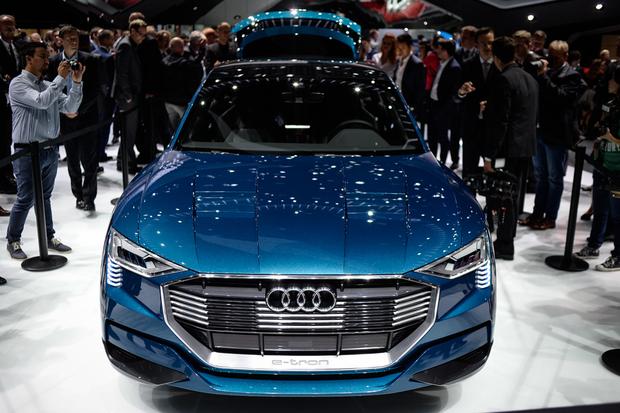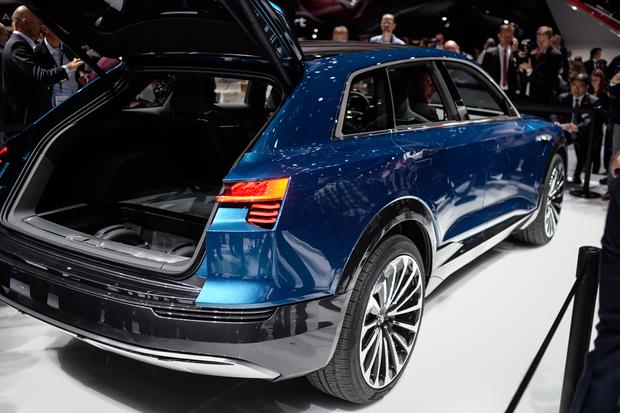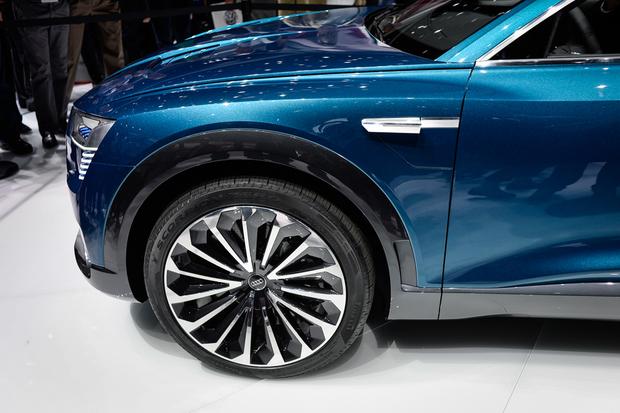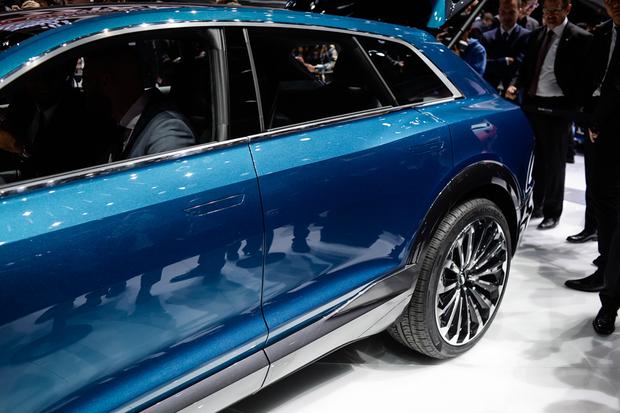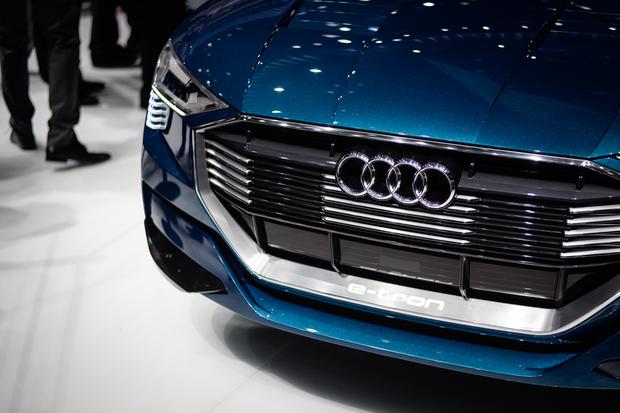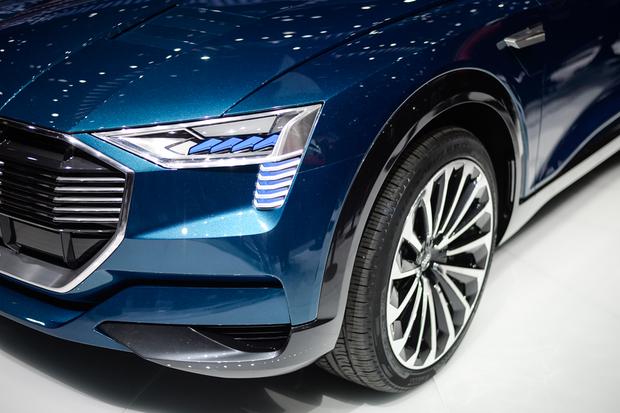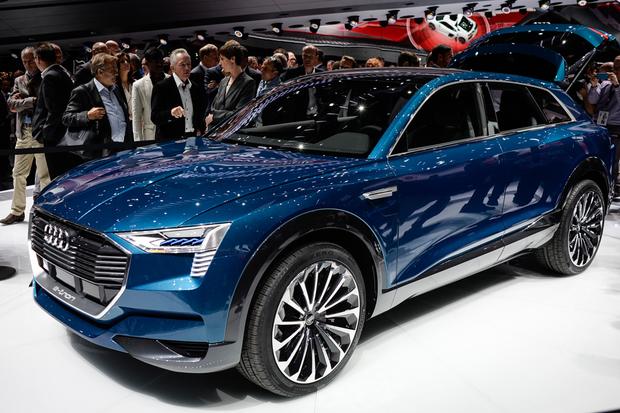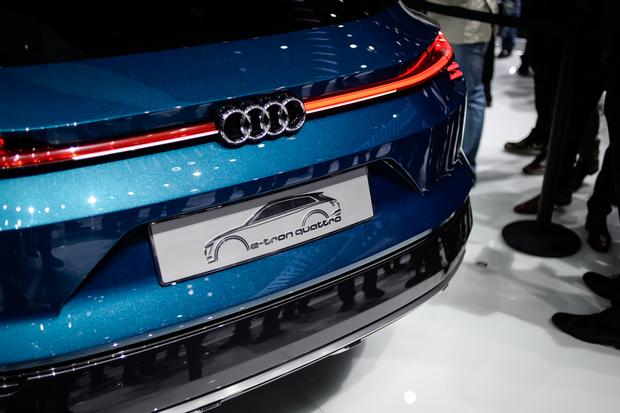 What Is It?
The Audi e-tron quattro concept is a fully electric SUV that previews the future of high-end family transport -- and offers a potential rival to the Tesla Model X, which will likely reach dealerships later this year or early in 2016.
On the outside, the e-tron quattro concept is certainly beautiful -- and futuristic. There are no mirrors, door handles are flush with the body, and headlights and taillights are as small as possible. The crossover also offers huge, eye-catching wheels and a sporty shape. Inside, things are even more otherworldly, as the e-tron quattro concept eschews traditional buttons and switches for a multitude of screens on just about every surface.
But the most important thing about the e-tron is what's under the hood, as the luxury concept SUV touts three electric motors -- one up front and two in back -- that send a total of 429 horsepower to all four wheels. According to Audi, 0-to-60 timing is just 4.6 seconds -- lightning-fast for an SUV -- and the e-tron's top speed is more than 130 miles per hour. But it isn't all performance: The e-tron quattro concept also offers a 311-mile range when fully charged.
Will They Ever Sell It?
We have no doubt that Audi plans to bring an upscale plug-in or fully electric crossover to the market, as the brand promises such a vehicle will reach dealers in early 2018. But we think it's a little farfetched to assume the e-tron quattro concept will make production with its futuristic shape, impressive range and powerful engine. We suspect the road-going model will have to make do with just two of those three notable traits.
Why It's Important
The Tesla Model S has proven that there's a market for luxurious performance cars with an electric powerplant -- and the Audi e-tron quattro concept proves that other luxury brands are now paying attention. While we can't say for sure if the e-tron quattro concept will make production in its current form, we'd love to see it reach dealers -- especially if the numbers (429 hp, a 0-to-60 time of 4.6 seconds and a 311-mile range) are true.
If it does reach production, the e-tron quattro concept would be the first serious rival to the Tesla Model X, a luxury SUV with gull-wing rear doors that's due out later this year. It could also signal the beginning of an onslaught of fully electric luxury vehicles that offer impressive range numbers and uncompromising performance.