RESEARCH LA AUTO SHOW BY YEAR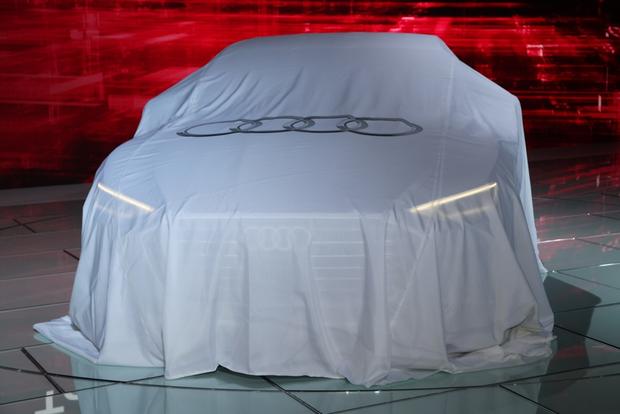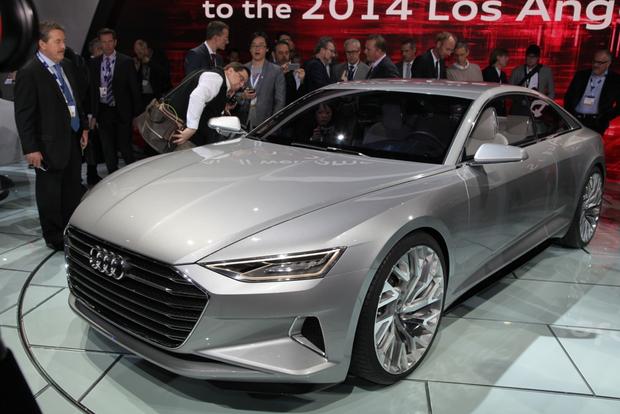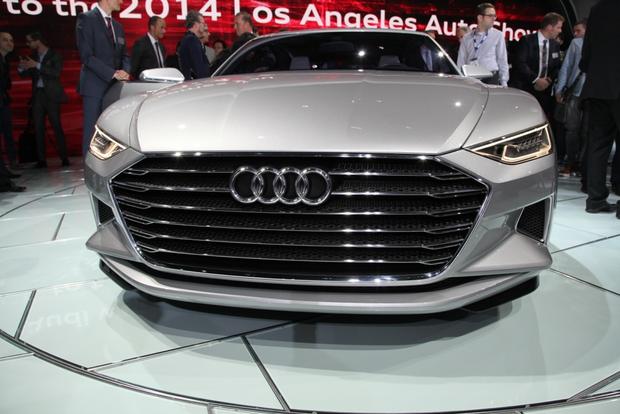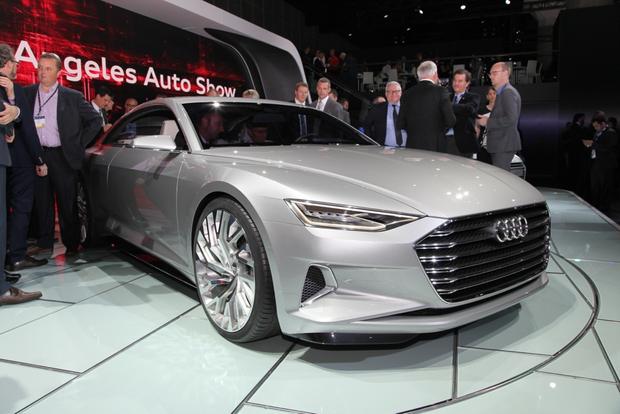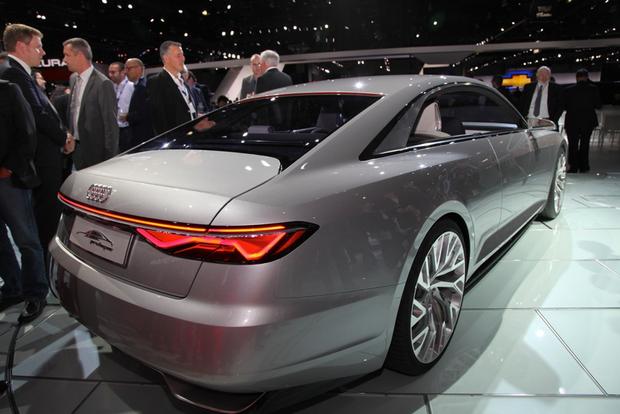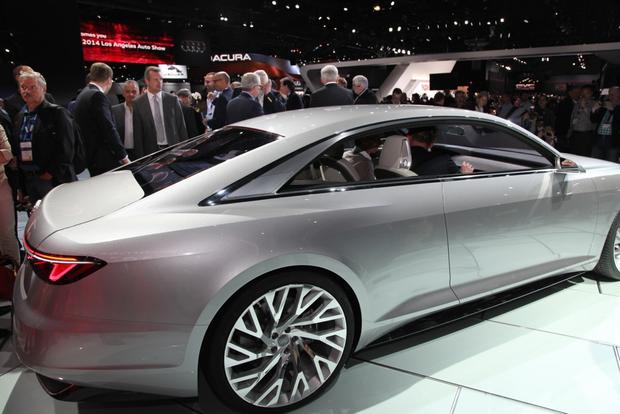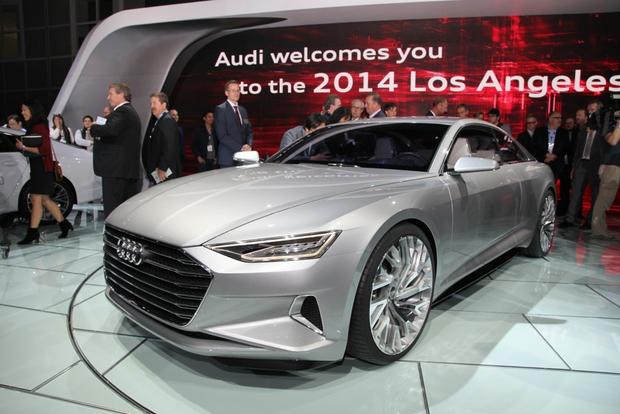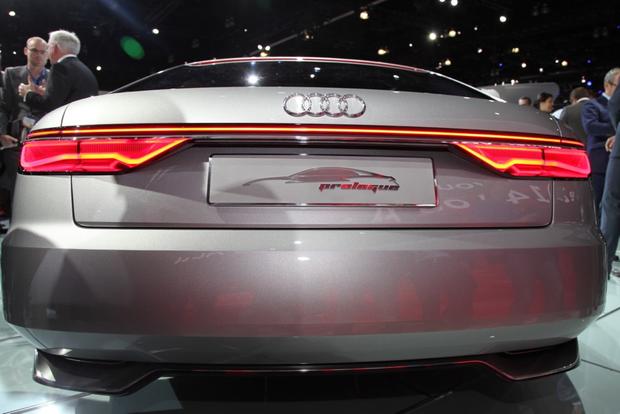 What Is It?
The Audi prologue concept is a preview of a future flagship coupe from the German luxury brand, likely to be known as the Audi A9. Currently, the A5/S5/RS5 trio is the best you can do for a grand touring 2-door in Audi's stable, and those models technically compete with midrange entrants such as the BMW 4 Series and Infiniti Q60. The prologue concept is Audi's version of the Mercedes-Benz S-Class Coupe. It's a whole new level of luxury.
The prologue's styling isn't what we'd call revolutionary, but it certainly ups the visual drama relative to Audi's conservative norm, helped by a wide grille, pinched laser matrix headlights, and slender taillights with a light bar that runs all the way across. Like the big Mercedes coupe, among others, the prologue lacks B-pillars (the structural pillars between the front and rear windows), so you can power down all the windows for unfettered airflow. The doors don't even have handles; instead, they open automatically when a proximity sensor is tripped.
Inside, the virtual-cockpit information display spans the entire dash and includes touch-panel functionality, with a portion of it utilizing cutting-edge organic LED (OLED) illumination. The prologue introduces a butler electronic concierge system that senses the occupants' identities based on their smartphones and adjusts individual setting accordingly. The two rear seats are designed to be adult-friendly, as is the norm in this rarified segment.
There's good stuff under the hood, too: The Audi prologue concept is powered by the familiar twin-turbocharged 4.0-liter V8, rated at 445 horsepower and up to 553 lb-ft of torque. The quattro all-wheel drive is standard, of course. Audi estimates that the prologue will run to 60 miles per hour in just 3.7 seconds.
Will They Ever Sell It?
Yes, but it won't be called the prologue. Our hunch is that this is a "prologue" to the Audi A9 supercoupe. Look for it to hit dealerships in late 2016 or early 2017.