Auto Show
Bentley Flying Spur V8 and Continental GT Speed: New York Auto Show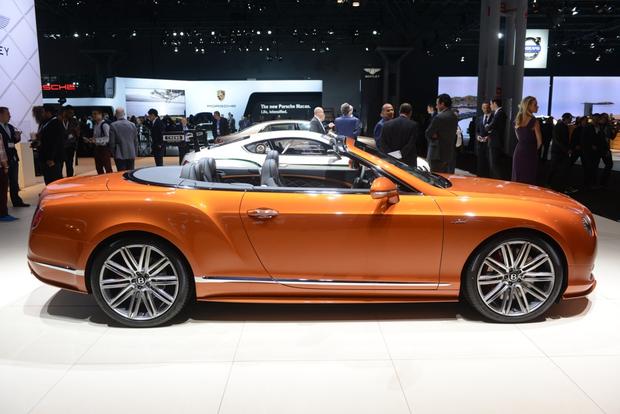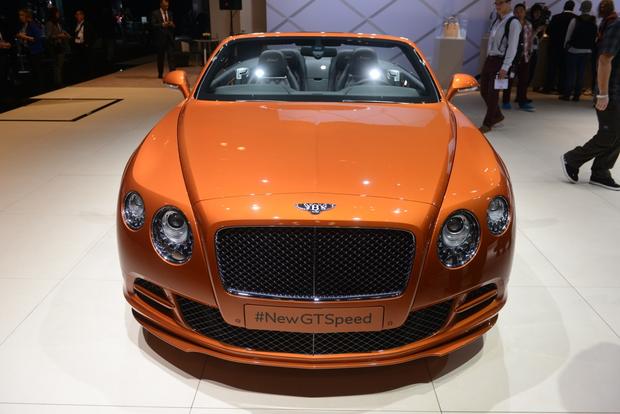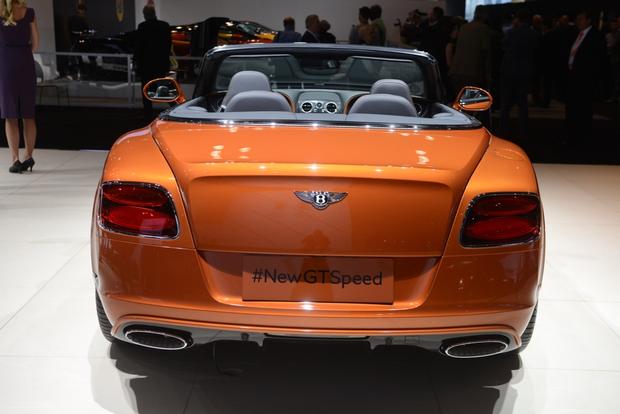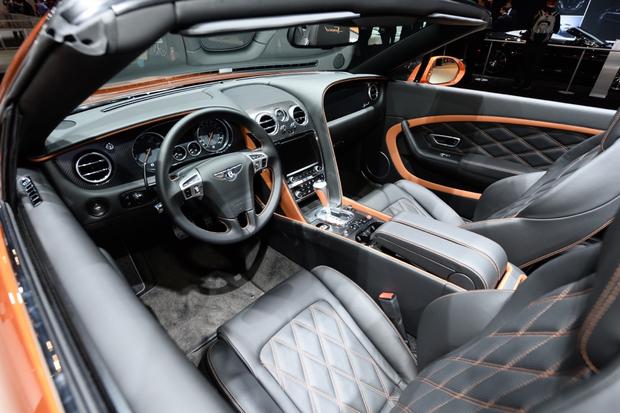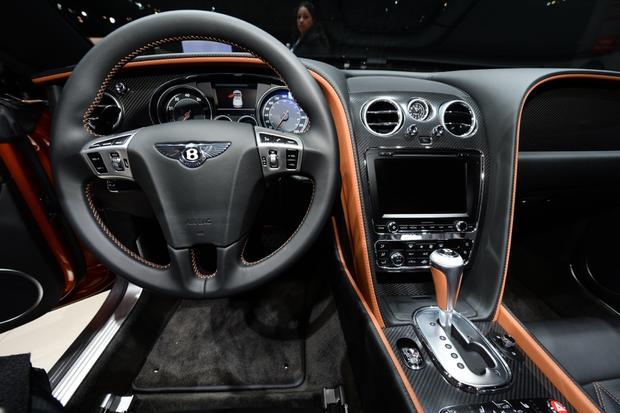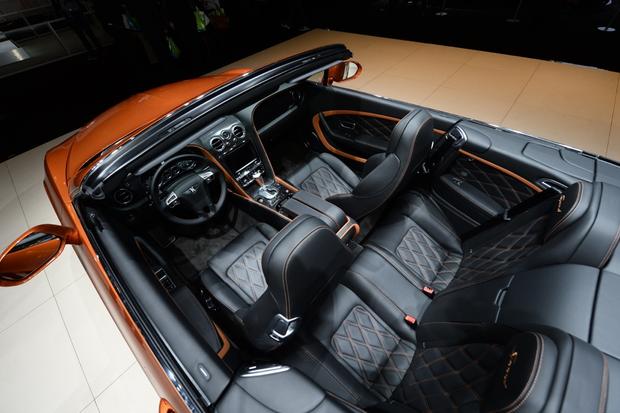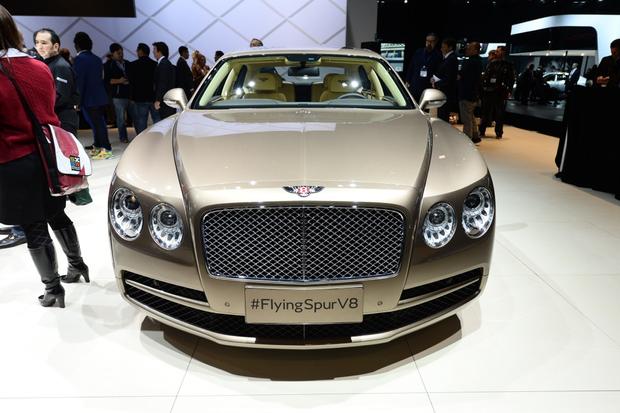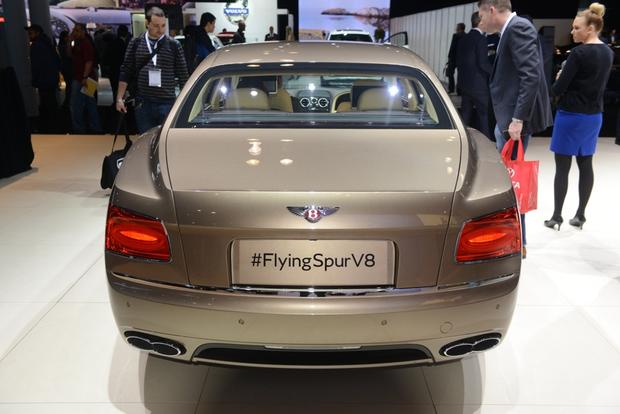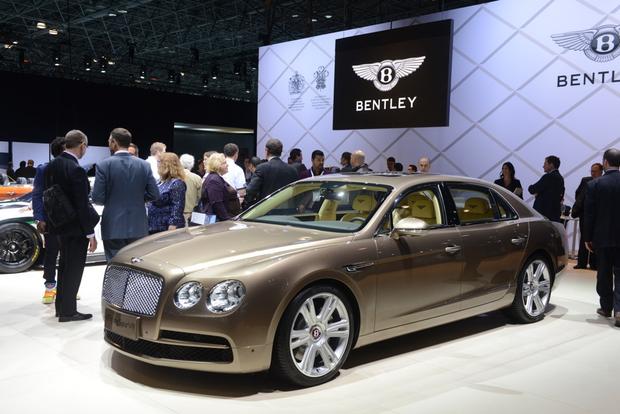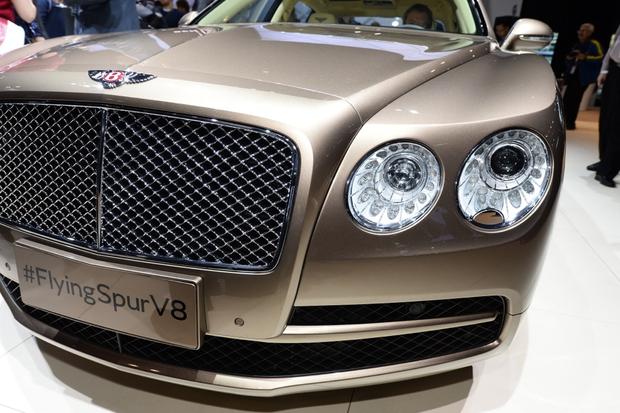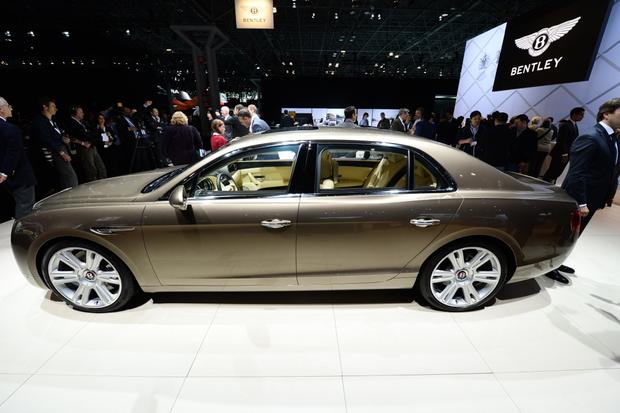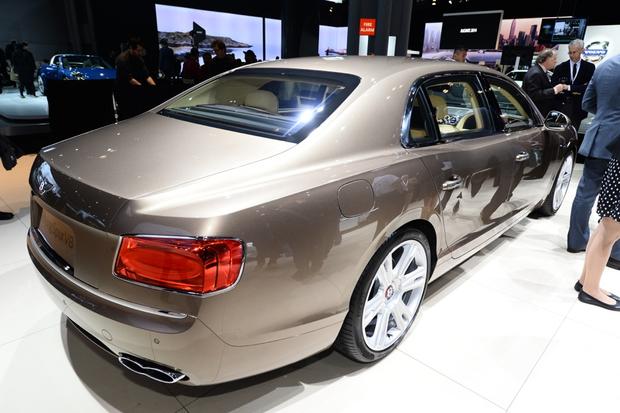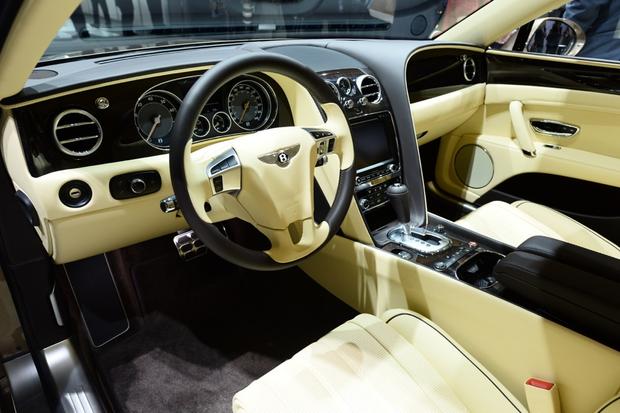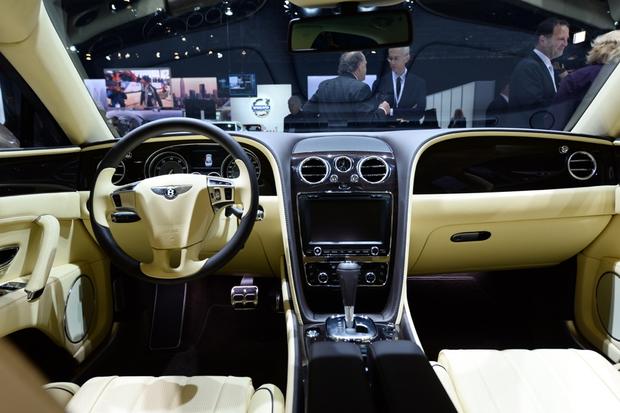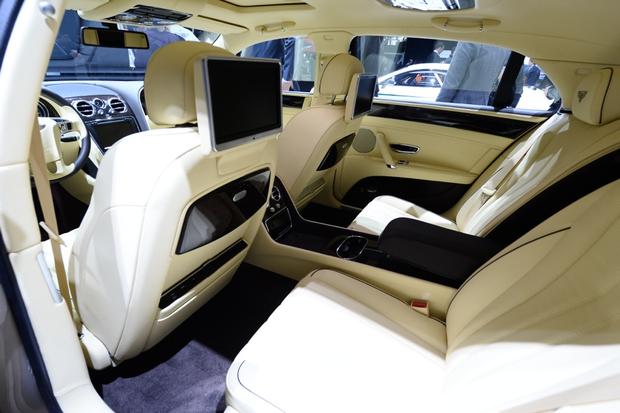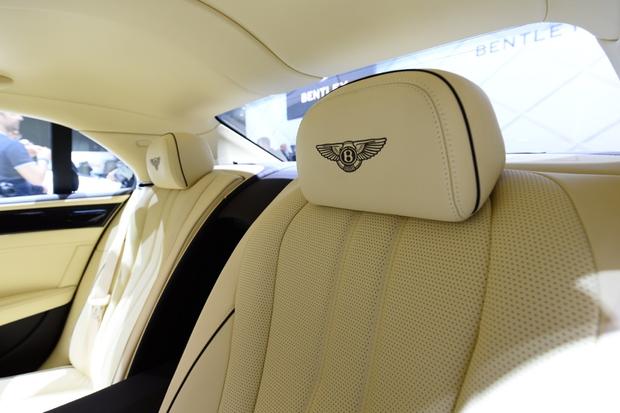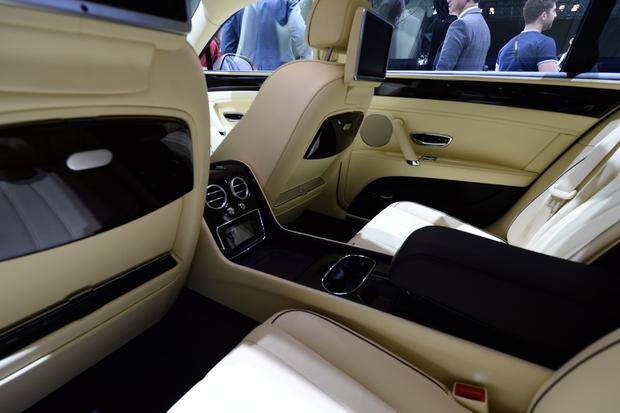 What Are They?
Two new Bentley models made their North American debut at this year's New York Auto Show. The new Bentley Flying Spur V8 offers a less expensive way to get the brand's handsome new Flying Spur sedan, while the Continental GT Speed boasts a high-performance take on the recently updated Continental GT coupe.
Initially revealed earlier this year at the Geneva Auto Show, the Flying Spur V8 brings a newly available 4.0-liter twin-turbo V8 to the Flying Spur sedan. Producing 500 horsepower and 483 lb-ft of torque, the engine pushes the car to 60 miles per hour in 4.9 seconds, on its way to a top speed of more than 180 mph. Despite those impressive numbers, the new V8 is actually the Flying Spur's least powerful engine: A 616-hp twin-turbo W12 still remains available for drivers interested in some serious muscle.
Bentley's other North American debut in New York is the 2015 Continental GT Speed, an even more powerful version of the brand's already muscular Continental GT coupe. In addition to offering various exterior enhancements over the standard Continental GT, the Speed boasts a whopping 626 hp and 607 lb-ft of torque, a small but noticeable upgrade over the W12-powered Continental GT's 616 hp and 590 lb-ft.
How Much?
Although Bentley is yet to announce pricing, we expect that the V8-powered Flying Spur will start at around $190,000, while the Continental GT Speed will be closer to $220,000 with shipping.
When Can You Get Them?
Spring or summer 2014
Add Them to Your Shopping List Because...
For many shoppers, Bentley still remains the last word in luxury and performance, and these impressive models bring more of the same. The V8-powered Bentley Flying Spur sedan offers a less expensive way to enjoy the handsome design and upscale interior of Bentley's most popular sedan, while the Continental GT Speed is an impressive high-performance iteration of an already excellent luxury coupe.
Other Cars to Consider
Bentley Mulsanne -- Bentley's own Mulsanne sedan may come with a $300,000 price tag, but for shoppers who only want the very best, little else will do. It's the brand's flagship car, and it features expressive styling and one of the most luxurious interiors on the market.
Rolls-Royce Ghost/Wraith -- The Rolls-Royce Ghost is a 4-door luxury sedan that rivals Bentley's newly redesigned Flying Spur. The Wraith is a 2-door version that adds style and sportiness to the Rolls-Royce range.
Mercedes-Benz S-Class -- It may not offer the panache of the Bentley name, but the S-Class boasts an impressive array of models (performance or luxury), body styles (coupe or sedan) and features for far less money than any Bentley.