RESEARCH GENEVA AUTO SHOW BY YEAR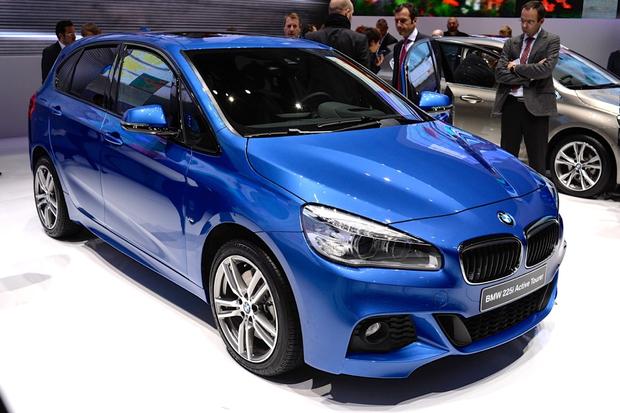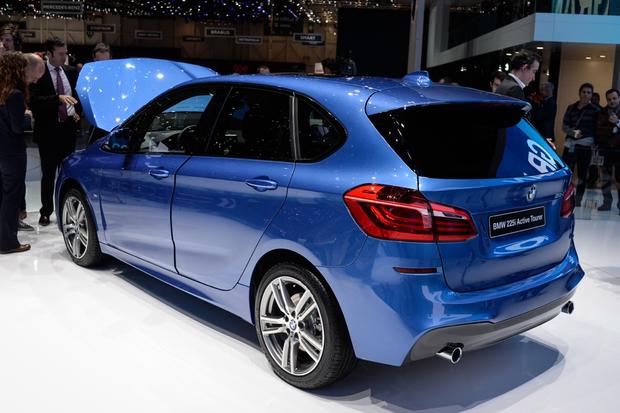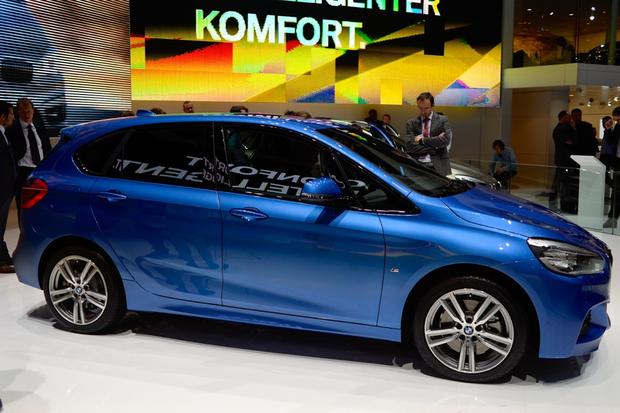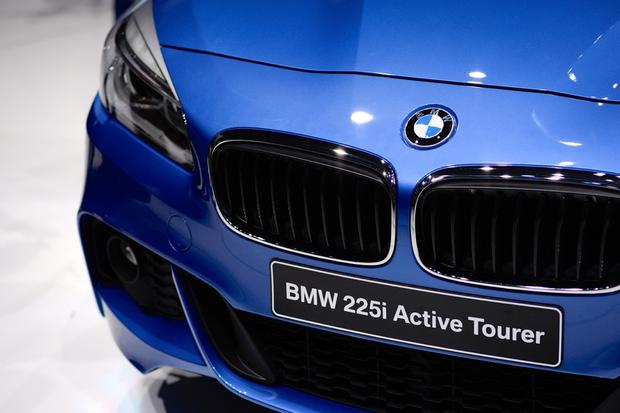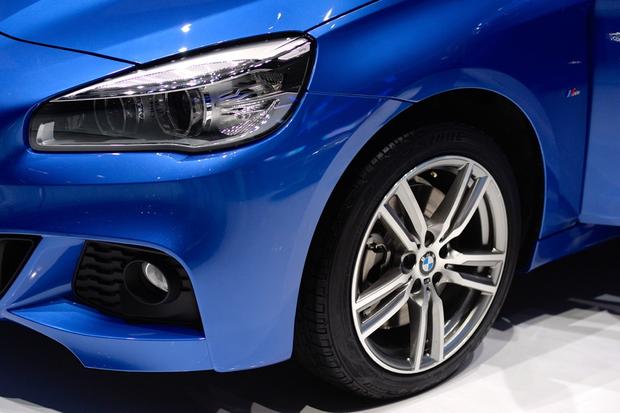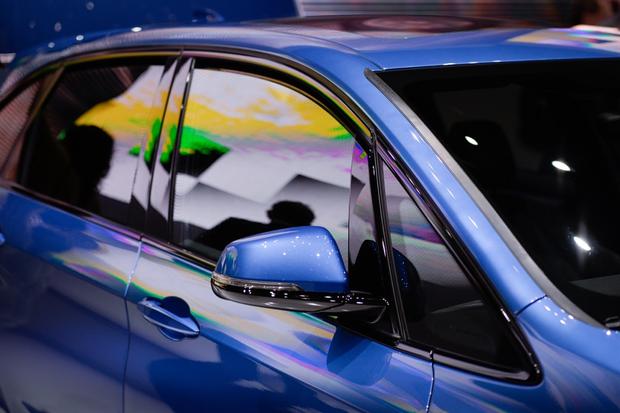 What Is It?
Are you ready for a front-wheel-drive BMW? Better get ready, because the BMW 2 Series Active Tourer has been unveiled at the 2014 Geneva Auto Show. Of course, BMW has owned MINI since its renaissance in the early 2000s, so we've actually had front-drive BMWs on our shores for quite a few years now. But here's the bottom line: The 2 Series Active Tourer will mark the first time that BMW's iconic blue-and-white roundel has graced the nose of a front-wheel-drive car.
Depending on whom you ask, this is either a positive development or a sign that the apocalypse is upon us. For now, at least, we'll go with the former, because BMW has already proven with the MINI lineup that it can make a killer front-drive chassis. In fact, the new-generation 2015 MINI Cooper shares its platform with the 2 Series Active Tourer, so the latter is bound to be a hoot to drive. By the way, BMW's xDrive all-wheel-drive system will be available on the 2 Series Active Tourer, as well.
Anyway, enough about which wheels are doing the driving. Like the new Mercedes-Benz CLA-Class (also a front-driver, incidentally), the 2 Series Active Tourer is all about getting more folks into BMW showrooms by virtue of its attractive pricing. It promises to be the most affordable BMW when it hits dealerships, and it's got a lot to offer. Inside its versatile 4-door hatchback body, a classic BMW dashboard with two no-nonsense gauges awaits, and the available iDrive system will offer a beautiful widescreen display like those in higher-end models.
In terms of performance and fuel economy, the American version of the 2 Series Active Tourer will likely offer BMW's familiar 2.0-liter turbocharged gasoline engine. It's rated at 228 horsepower in European guise, which seems about right for our shores, as well, putting it safely beyond the 189-hp MINI Cooper S. Europeans can also choose from a turbodiesel, which we almost certainly won't get, and a 3-cylinder gasoline turbo (134 hp), which is an outside possibility as a real fuel-miser.
How Much?
Our hunch is that the Active Tourer will start just south of $30,000, a number that's a significant psychological hurdle for many shoppers. The current X1 crossover starts just north of $30,000, so it would make sense for the 2 Series Active Tourer to slot in right below it.
When Can You Get It?
Early 2016.
Add It to Your Shopping List Because…
You want all the goodness of a MINI Cooper in a more refined, sophisticated package that's still affordably priced. In this sense, the 2 Series Active Tourer could be like a grown-up Volkswagen GTI, particularly in athletic M Sport trim. It may look a bit dowdy at first, but we think there's potentially a lot of car here for the money.
Other Cars to Consider
Audi Q3 -- There's about to be a lot of action in the luxury-brand cute-ute segment, and Audi wants a piece of the pie with the Q3, a small crossover based on the new A3 sedan.
Mercedes-Benz GLA-Class -- More of a true crossover SUV than a tall hatchback like the 2 Series Active Tourer, the upcoming CLA-based GLA will offer a slightly brawnier take on this formula.
Volkswagen GTI -- Redesigned for 2015 with more pep in its step, the GTI should represent a budget-priced and possibly more entertaining alternative to the BMW.
Used BMW 4 Series Gran Coupe -- One of the stars of this year's Geneva Auto Show, the 4 Series Gran Coupe will be a couple years old by the time the BMW 2 Series Active Tourer hits the market. A used Gran Coupe would be very tempting if the pricing was comparable.