RESEARCH LA AUTO SHOW BY YEAR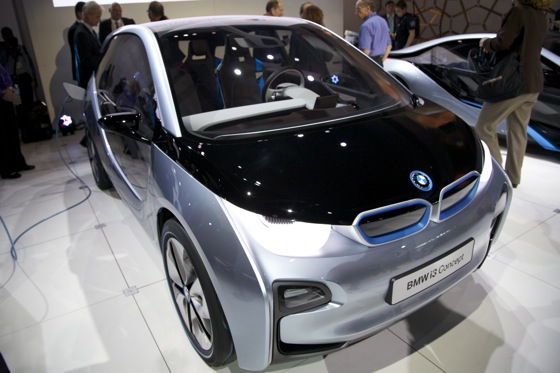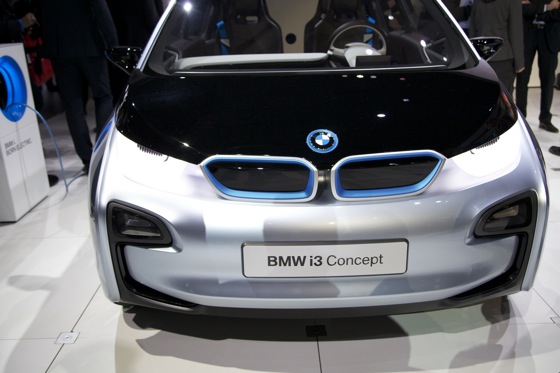 Fully electric drivetrain
Built with as many renewable materials as possible
Seats four



In July, we saw that BMW is planning to get into the alternative-fuel market in a big way by launching its "i" brand of cars in Frankfurt. At this week's LA Auto Show, BMW is showing just how serious it is by bringing its i3 concept car along for the trip.
Through experimenting with the ActiveE and the Mini E, BMW says that it found that converting gasoline-powered cars to electric adds unwanted weight. So it insists that if you want to make a proper electric vehicle, you must build one specifically for that purpose, using materials and architectures that don't hinder the benefits. To do so, BMW has made the passenger compartment, or "Life Module," out of carbon fiber, keeping the weight down while not sacrificing strength in the case of collision.
The "Drive Module" is where all the motivational components are housed. Built into the floor of the car to keep a low center of gravity and maintain fun driving characteristics, the drivetrain uses lithium-ion batteries paired to the 170 HP motor. The motor is housed directly over the rear axle that it drives and is mated to it through a one-speed transmission. The immediate torque provided by an electric motor means that the car can get to 60 mph in an impressive 7.9 seconds and will hit 37 mph in under four. All of this is housed in aluminum casing in order to protect the vital components.
Inside the Life Module, glass is used to create an open-air feeling inside the cabin, making this city car feel larger than it is. Rear suicide doors open to create a large aperture for entry and exit.
The i3 should be available in 2013, barring any holdups in manufacturing or testing, and there's no word on how much it will cost. However, it is an interesting look into what the luxury brand has in store for the future.
What it means to you: The i3 is the first real look at what a production car that's built to be electric from the ground up may look like. Use of lightweight materials like carbon fiber might mean it will be expensive, but the use of such materials in mass production may also drive cost down.
See more LA Auto Show news.