RESEARCH LA AUTO SHOW BY YEAR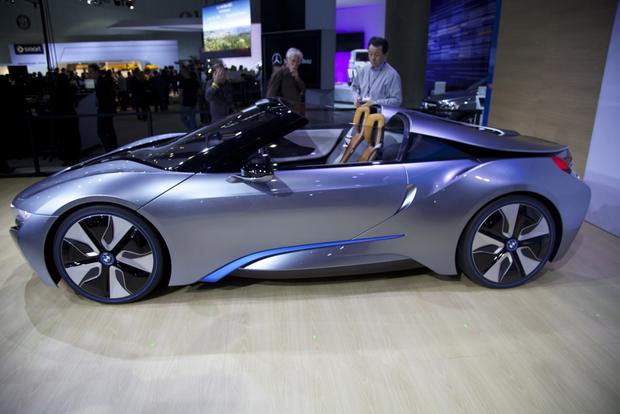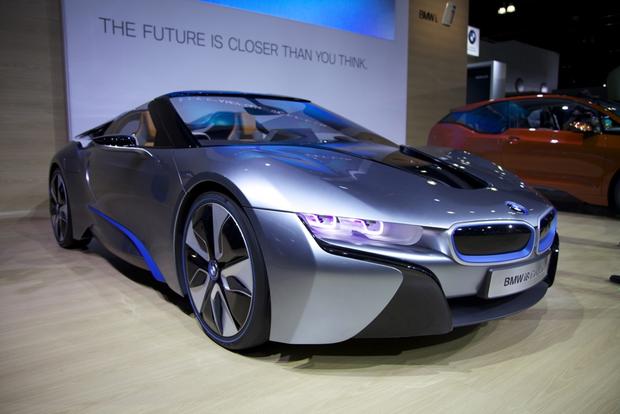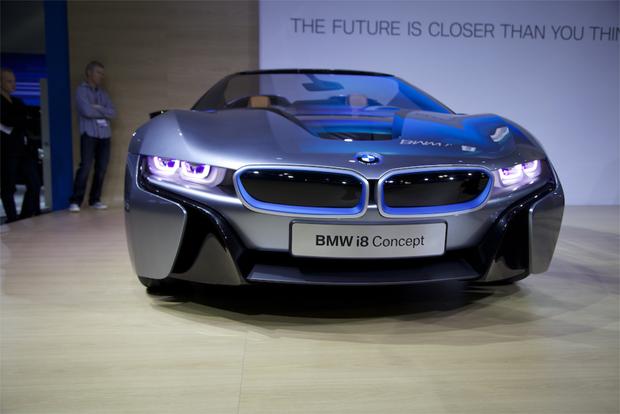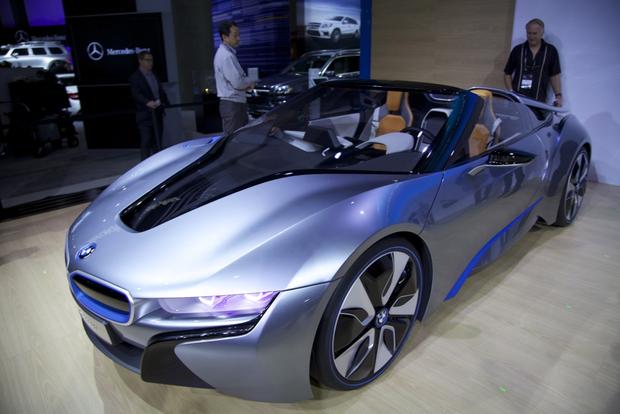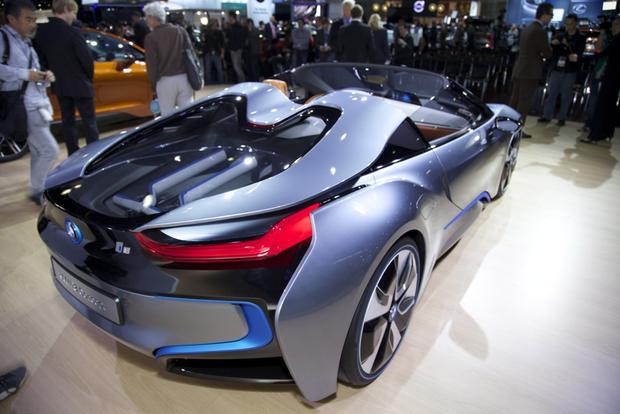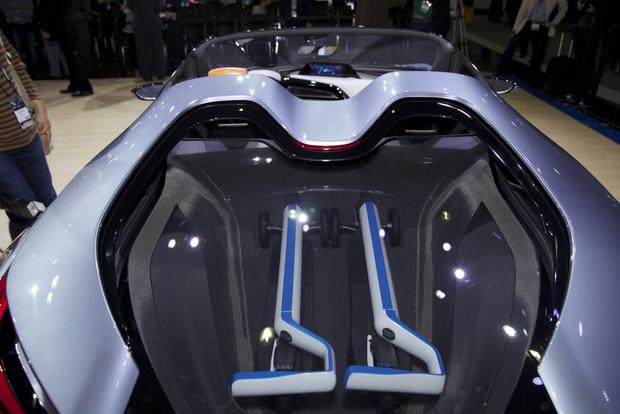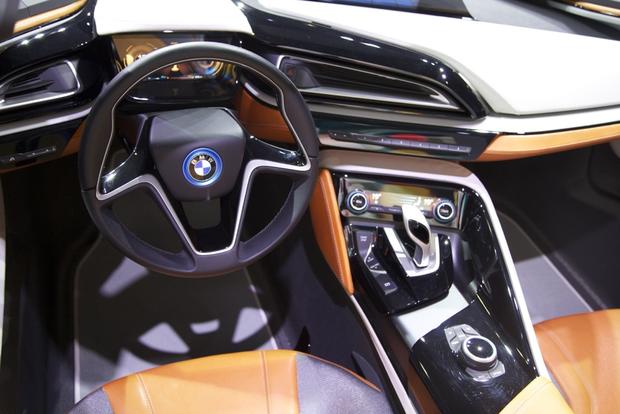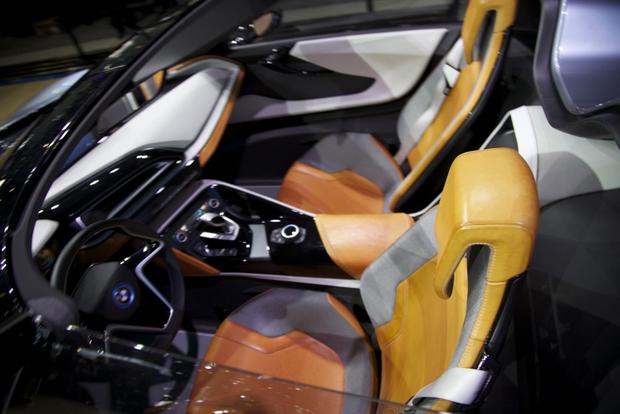 BMW's futuristic plug-in hybrid sports car, the i8, drops its top.
The i8 Spyder Concept is a two-seat roadster version of the fixed-roof i8.
A production version is likely within the next few years.
Aiming to inject some speed and style into the green-car landscape, BMW has brought a stunning convertible concept to the 2012 LA Auto Show. Unveiled at the 2012 Paris Auto Show, the BMW i8 Spyder makes its stateside debut in Los Angeles, featuring the same 354-horsepower gas/electric plug-in power system as the fixed-roof i8 seen last year in the blockbuster Mission: Impossible - Ghost Protocol.
Unlike the four-seat i8 coupe, the Spyder only has room for two, but we suspect that won't be an issue in image-conscious LA. Indeed, the Spyder is, if anything, more attractive than its less sunny counterpart, flaunting a rakish profile that is reminiscent of Porsche's upcoming 918 electrified supercar.
For motivation, the plug-in i8 Spyder combines a modified front-mounted version of the compact i3 Concept's electric drive system with a rear-mounted turbocharged 3-cylinder gas engine. The results are astounding: 0-60 mph in under 5 seconds, 19 miles of pure electric range and overall fuel economy of roughly 85 mpg on the European cycle.
But that's not all, as the drivetrain layout yields a perfect 50/50 weight distribution and what we expect will be excellent high-speed handling capabilities. Speaking of weight, the i8 isn't saddled with a lot of extra battery weight like some other plug-in hybrids: BMW projects a fairly reasonable curb weight of about 3,600 lbs.
Naturally, the BMW i8 Spyder is full of wild technology features that may or may not make it to production. Our favorite by far is the pair of electric scooters that fold to fit beneath the transparent engine-compartment cover. It's unclear whether the scooters' range is included in the Spyder's estimated 400-mile maximum.
Believe it or not, BMW reportedly intends to bring the radical i8 coupe to production, and we'll be surprised if the Spyder doesn't join it at some point. With genuinely cool cars like the i8 in the pipeline, the future of sustainable motoring looks bright.
What it means to you: With genuinely cool cars like the i8 in the pipeline, the future of sustainable motoring looks bright.
See more LA Auto Show news.
Would you buy a plug-in hybrid convertible like the BMW i8 Spyder? Tell us in the comments below.