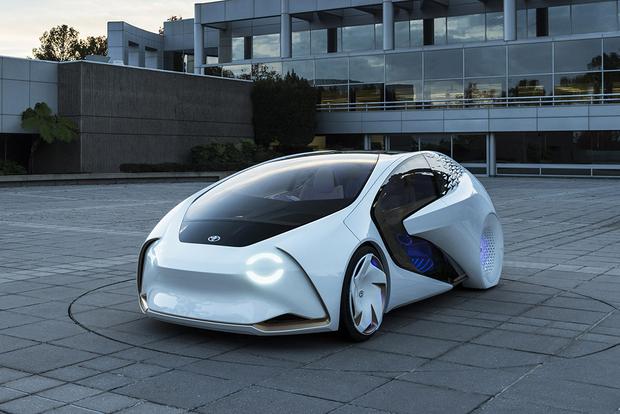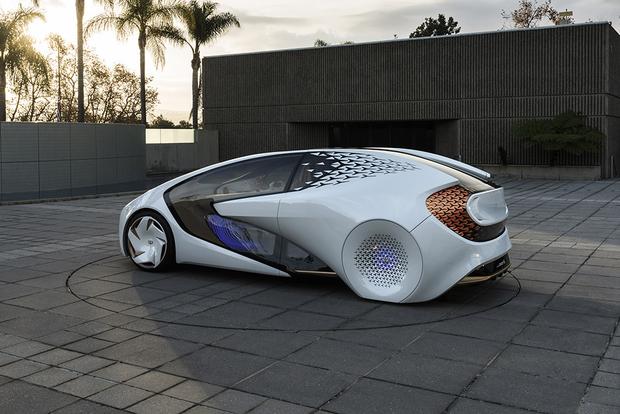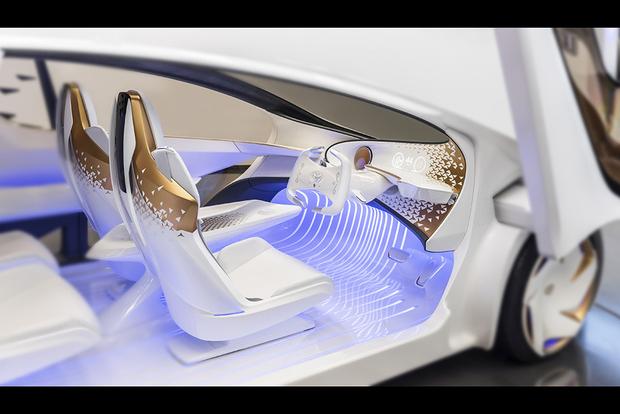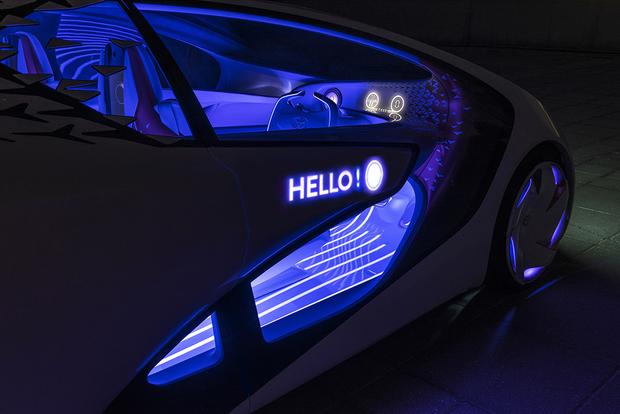 At CES 2017 in Las Vegas, any talk of self-driving cars included some reference to Artificial Intelligence, or AI. Anyone viewing cars as merely appliances probably won't be overly interested in the concept car Toyota rolled out at this, the world's biggest electronics trade show; but Toyota believes that through AI, its Concept-i will bring the driver closer to the vehicle in ways that simply mastering the technology can't.
The entire idea is to make technology human. It's an approach that begins with the driver rather than the technology. As with any concept vehicle, how, or if, it develops won't be known for some time, but Toyota appears confident Concept-i will be its target for connectivity and autonomy going forward.
Kinetic Warmth
Most of us don't get warm fuzzies when our thoughts turn to technology, but Toyota's goal is to change that. Kinetic warmth is the term product planners are using when describing the philosophy that created the Concept-i. It's a belief that not only should mobility technology smooth out the wrinkles between driver and the mechanics of driving, but it should be warm, welcoming and, well, fun.
This entire exercise is based on the inevitability of complete connectivity and full autonomy. That humans will fully engage with their cars is a given. Concept-i, however, will not only encourage humans to engage with it, but will, in turn, engage with the humans.
AI
To varying degrees, AI learns as it goes along. How often have you put your hand on a heating stove burner to check its temperature? Probably only once. Experience is a teacher. In the case of Concept-i, AI won't just learn from its surrounding environment, predicting the behavior of things around it based on past experience; it will learn about the driver as well. It will eventually determine when the driver is tired or angry, addressing those issues by playing a particular type of music or adjusting the contour of the seat -- perhaps by even using aroma therapy.
The idea is for Concept-i's technology to improve the quality of life of the humans it transports.
Yui
Pronounced YOU-ee, Yui is sort of the personification of Concept-i's AI. Not exactly Hal in "2001: A Space Odyssey," Yui is how Concept-i interfaces with the driver. Designed with sweeping lines and shapes to maximize Yui's ability to use light, sound and touch to communicate with the driver, the entire interior will basically be Yui's stage. Yui will even appear on the doors to greet the driver and passengers as they approach.
What it means to you: An ambitious project to be sure, Concept-i will be a work in progress for the foreseeable future. But it's a new take on connectivity and autonomy. One of the real hits of CES 2017, it teases the imagination if nothing else.