RESEARCH LA AUTO SHOW BY YEAR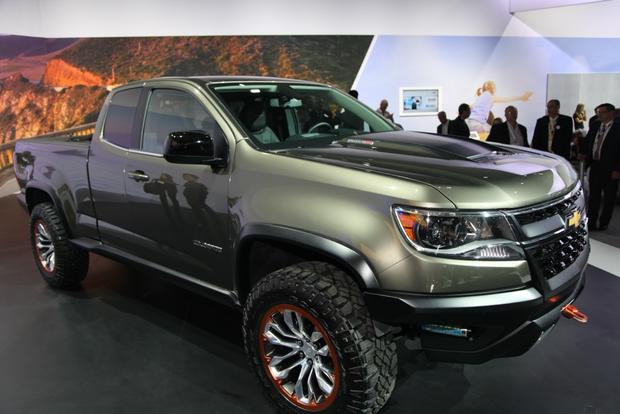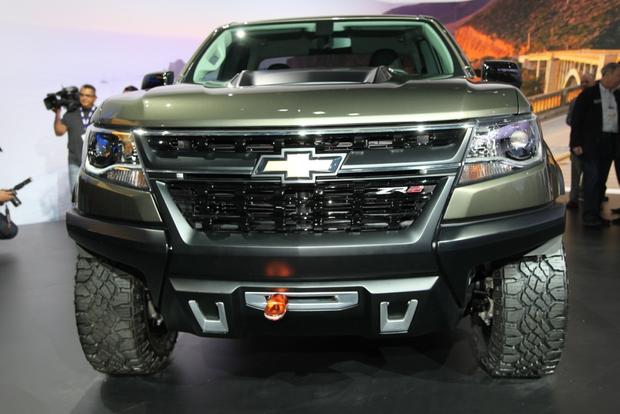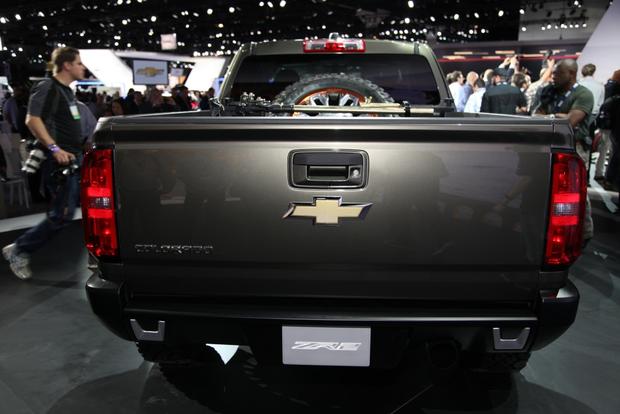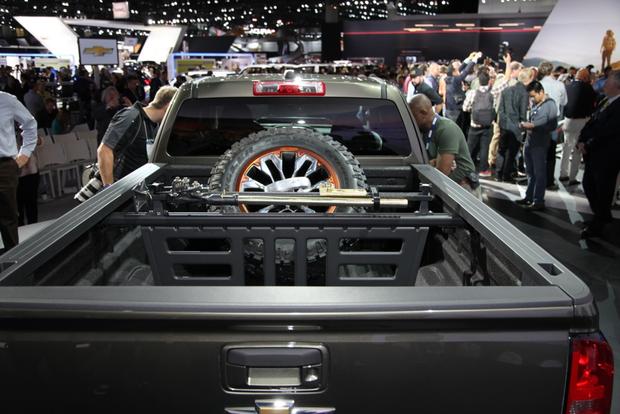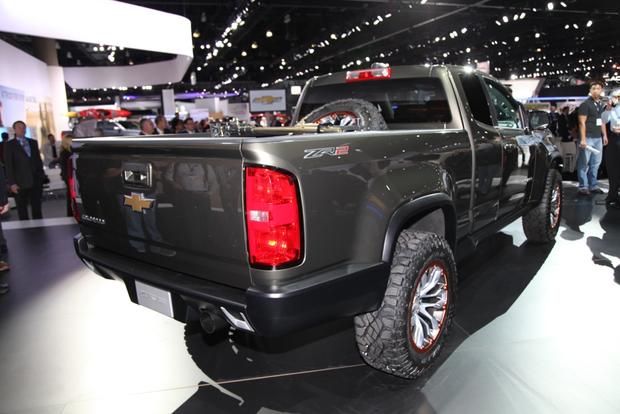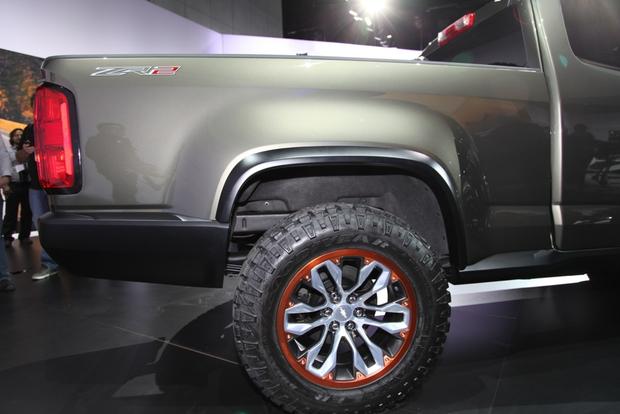 What Is It?
The Chevrolet Colorado ZR2 Concept previews what an off-road-oriented version of Chevy's new midsize Colorado pickup might look like. Wearing Chevrolet's historically off-road-oriented ZR2 moniker, the truck features a diesel engine and a host of upgrades designed to tackle even the roughest terrain.
On the outside, the ZR2 Concept's off-road status is especially obvious thanks to raised suspension, beefy tires and revised front and rear bumpers designed to increase approach and departure angles on tough trails. There are also locking front and rear differentials and integrated skid plates. Few revisions adorn the interior, though Chevrolet says the truck includes revised floor mats, ZR2 logos in the headrests and auxiliary switches to control the differentials and built-in winch.
Perhaps the truck's most enticing feature is under the hood: That's where you'll find a 2.8-liter Duramax diesel engine, which is slated to join the production-ready Colorado lineup next year. It boasts 181 horsepower and a muscular 369 lb-ft of torque.
Will They Ever Sell It?
It's hard to say. The demand for off-road pickups is high right now, with Ford's brawny F-150 SVT Raptor finding huge success since its debut for the 2010 model year. But it remains to be seen whether there's a demand for trail-tackling midsize trucks.
Why It's Important
The Chevrolet Colorado ZR2 Concept proves that Chevrolet is taking this round of midsize trucks very seriously. While the outgoing Colorado died slowly with little marketing and few updates in its final model years, the new one is back with the automaker's full support. With the ZR2 model, it's clear that Chevrolet is trying to entice a wide range of shoppers and prove that the new Colorado is a force to be reckoned with in the midsize truck world.
The Colorado ZR2 is also important because it may preview Chevrolet's consideration for an off-road pickup -- a segment that hasn't seen enough entrants after the wildly successful F-150 SVT Raptor debuted several years ago.