RESEARCH LA AUTO SHOW BY YEAR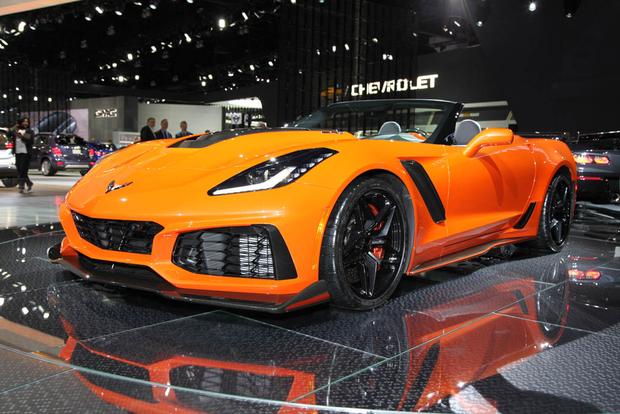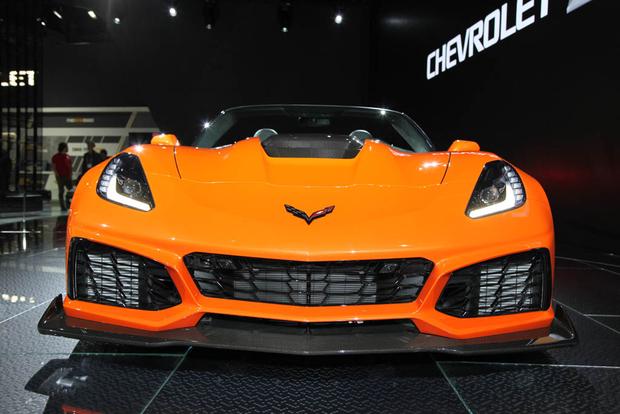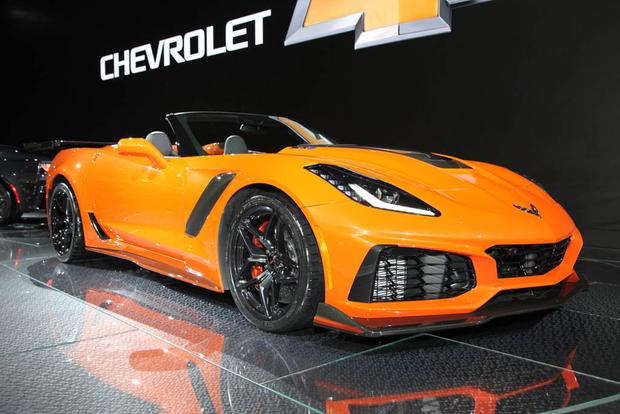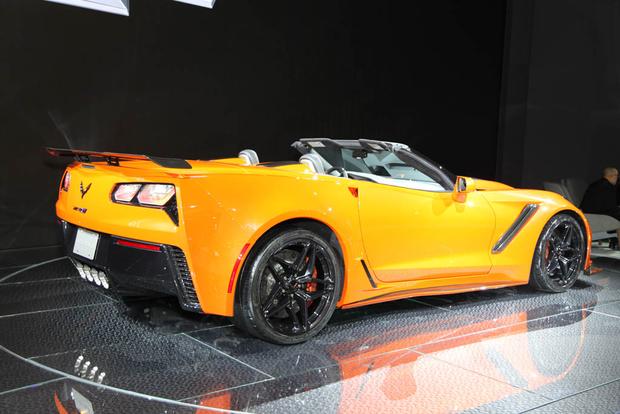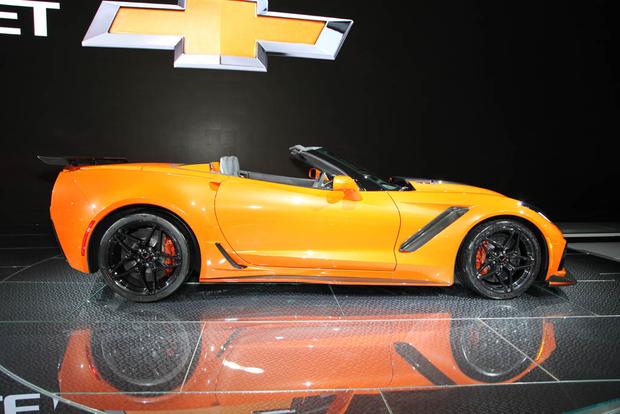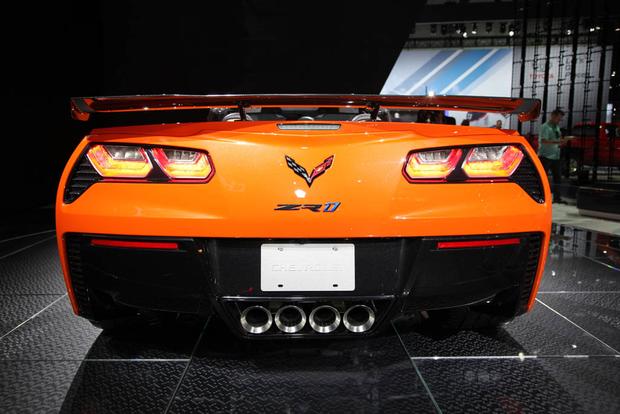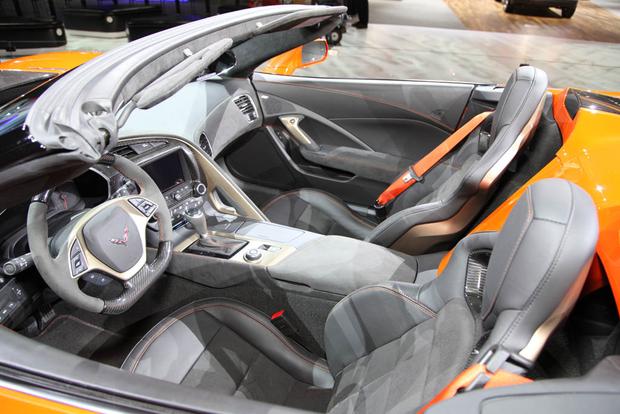 What Is It?
The 2019 Chevy Corvette ZR1 Convertible is precisely as it sounds: a convertible version of the high-performance Chevy Corvette ZR1, which was revealed last month in Dubai. Like the ZR1 Coupe, the convertible boasts a monstrous 6.2-liter supercharged V8 with 755 horsepower and 715 lb-ft of torque, which helps the ZR1 Convertible achieve the title of "fastest Corvette ever."
Just how fast? Chevy says the ZR1 Convertible will top 200 miles per hour -- shy of the coupe's 212-mph top speed, but still gloriously fast. Chevy also says the ZR1 Coupe will do zero to 60 in 3.0 seconds; the automaker hasn't confirmed it, but it's reasonable to expect the convertible will be just a tick slower due to the added weight of its convertible top mechanism.
The ZR1 Convertible is a bit of a surprise, as Chevy hasn't made a ZR1 Convertible since the ZR1 first went on sale in 1970 -- and back then, production was limited to just a few dozen units. As you might expect, styling virtually mimics the ZR1 Coupe (except with a convertible top), and Chevy even rolled out the ZR1 Convertible in the same shade of Sebring Orange.
How Much?
The ZR1 Coupe starts at $119,995 before shipping, while the ZR1 Convertible is $123,995.
When Can You Get It?
Spring 2018
Add It to Your Shopping List Because…
If you're into Corvettes, you'll want the ultimate Corvette -- and the new ZR1 is precisely that. With 755 hp and 715 lb-ft of torque, it's easily the fastest and most powerful Corvette ever -- and now it's offered in a convertible guise, so you can enjoy all that speed while soaking up the sun. Prices are high, sure, but with a 3.0-second 0-to-60 time and a claimed quarter-mile time in the high-10-second range, this car offers supercar performance for a bargain price.
Other Cars to Consider
Chevy Corvette Z06 -- If you really want a ZR1 but you can't quite swing the $120,000-plus you'll have to spend to afford one, consider the "lesser" Z06. It still offers a raucous 650 hp and 650 lb-ft of torque, but it starts at a more affordable $85,500 with shipping.
Dodge Viper -- Although Dodge has officially cancelled the Viper, there are still a few stragglers left in dealerships. Prices are high, especially for the ACR model, but few vehicles offer the Viper's amazing performance -- or its desirable name.
Mercedes-AMG GT -- The AMG GT brings a bit of luxury to this segment, offering a more upscale interior than the ZR1, along with its strong Mercedes-Benz brand name. The base-level AMG GT doesn't come close to the ZR1 on power (it "only" has 456 horses), but it's cheaper, with a starting price of around $112,000. Upgrade to the AMG GTS and you'll still "only" get 503 horses, but zero to 60 comes at a competitive 3.5 seconds.
Used Porsche 911 Turbo -- Few vehicles can hang with a ZR1 in terms of acceleration -- but the Porsche 911 Turbo can. In fact, the Turbo S model does zero to 60 in just 2.6 seconds, outpacing even the monstrous ZR1. The drawback, however, is obvious: The 911 Turbo starts around $160,500, so you'll probably want to consider a used one.