RESEARCH CHICAGO AUTO SHOW BY YEAR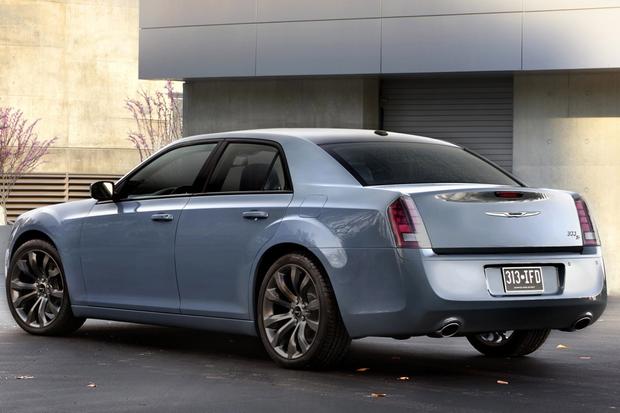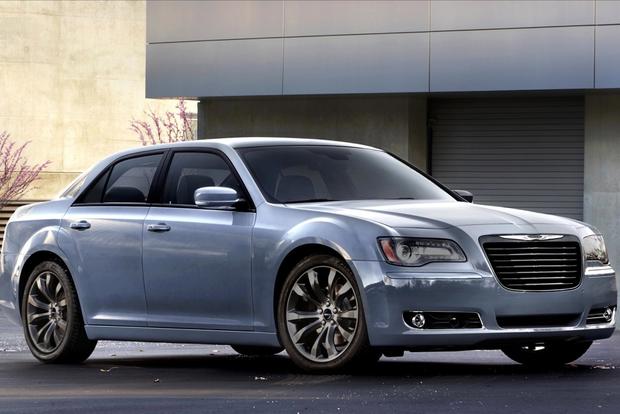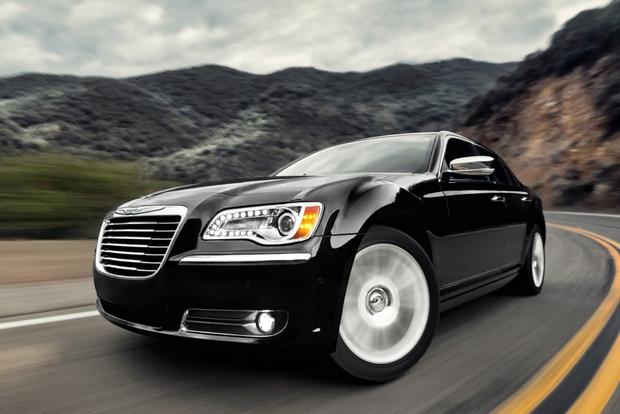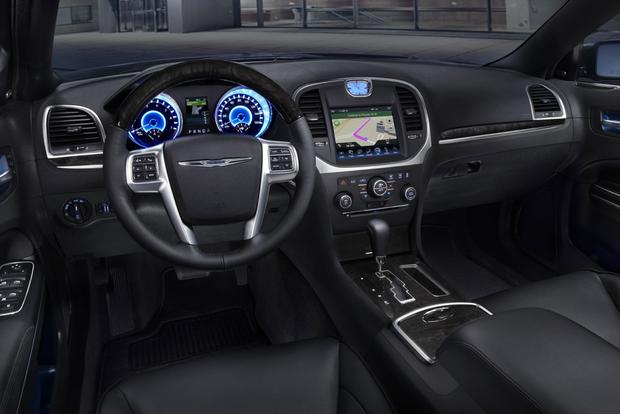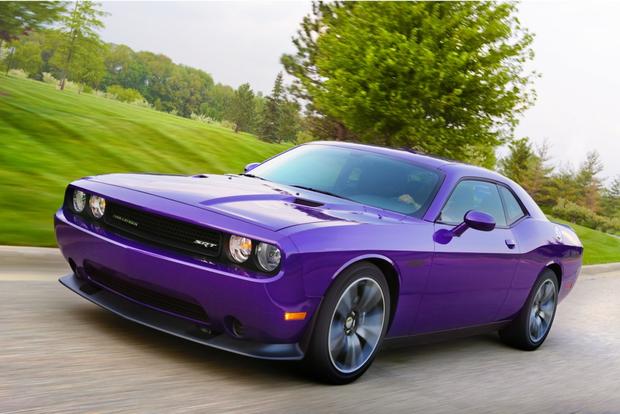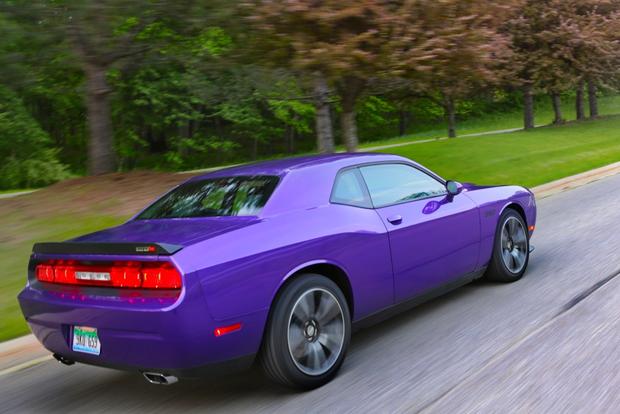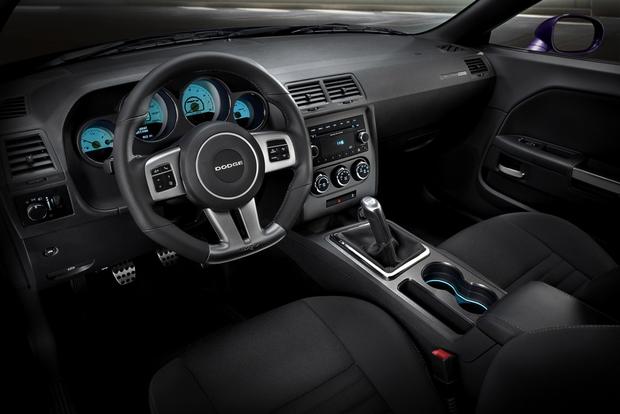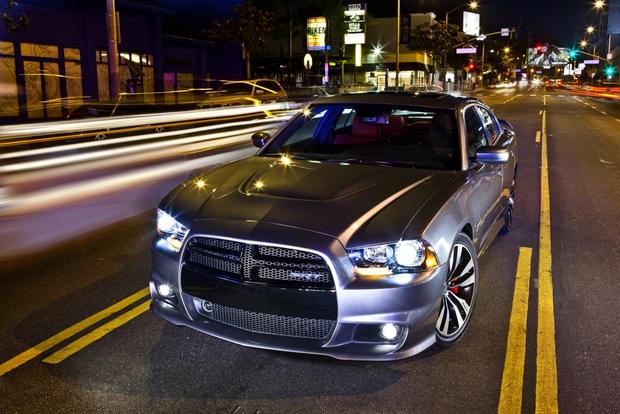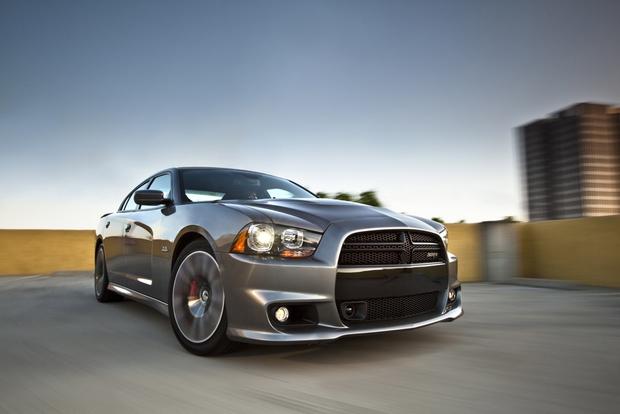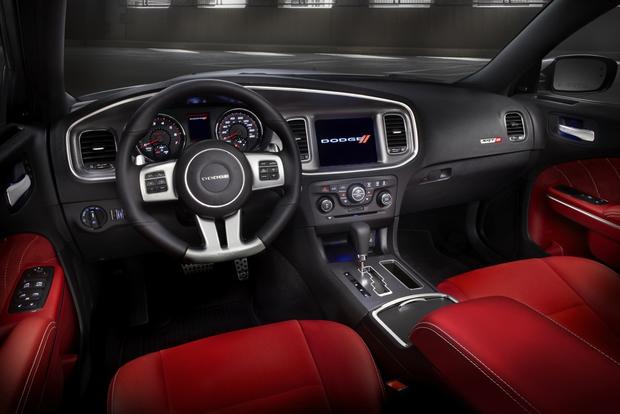 What Are They?
The 2014 Chrysler 300, Dodge Challenger and Dodge Charger are showing off a classy Satin Vapor Edition treatment at this year's Chicago Auto Show. In addition to a little extra luxury inside, the Satin Vapor Edition models boast newly available satin paint finished on the outside.
For the 300 SRT, satin touches include mirrors, a rear spoiler and badges. Challenger SRT models add all that, plus a satin fuel door. But the Charger SRT Satin Vapor Edition really goes all out, boasting a satin black roof, hood, mirrors and a rear spoiler. Charger models will also have Super Bee graphics on the rear quarter panel, recalling a past Charger special edition.
Inside, the Satin Vapor models offer high-end touches such as Nappa leather, suede seat inserts, black finishes and carbon accents. Each SRT Satin Vapor Edition model will include SRT's 6.4-liter HEMI V8 that offers a muscular 470 horsepower and 470 lb-ft of torque, along with unique 20-inch alloy wheels.
How Much?
For the 300 and Charger, adding the Satin Vapor Edition package will cost $2,300 on top of a standard SRT model. The Challenger's Satin Vapor Edition option adds $1,700 to the model's cost.
When Can You Get Them?
Spring 2014
Add Them to Your Shopping List Because…
If you weren't swayed by the SRT models' enormous engines and wild acceleration, the unique touches of the Satin Vapor Edition may offer something new to consider. Compared to a normal Chrysler 300, Dodge Charger or Dodge Challenger SRT model, you'll get special exterior accents and a high-end interior, giving the already-enticing SRT lineup a refreshing new look inside and out.
Other Cars to Consider
Chevrolet Camaro -- The Camaro provides a strong rival for the Challenger's retro styling and V8 power. That's especially true of the high-performance Camaro ZL1, which easily trumps the Challenger SRT's 470 hp with a whopping 580 horses of its own.
Chevrolet SS -- Chevrolet's latest sedan is a strong rival to the Chrysler 300 and Dodge Charger. There's no satin-finished special edition, but the SS does boast 415 hp and a monstrous 6.2-liter V8.
Ford Mustang -- With the new Mustang on its way, the outgoing model is an excellent deal, especially if you get a Challenger-rivaling high-performance version. And while there's no satin trim level, the Mustang holds one big advantage over the Challenger: an available convertible version.