RESEARCH SEMA AUTO SHOW BY YEAR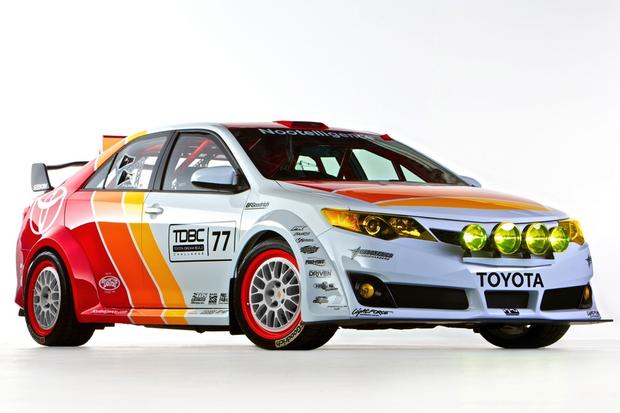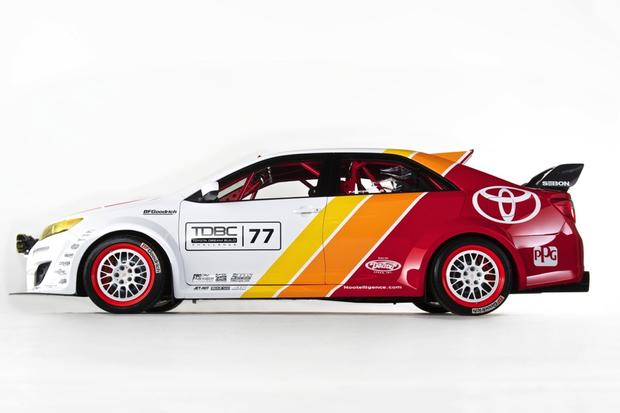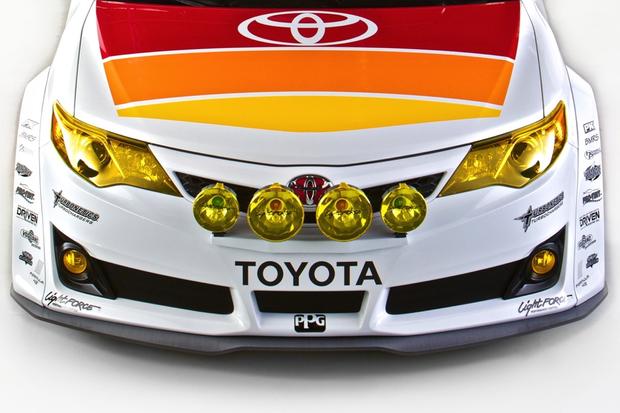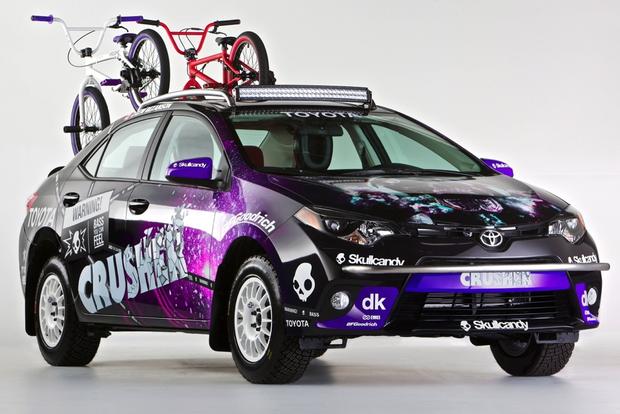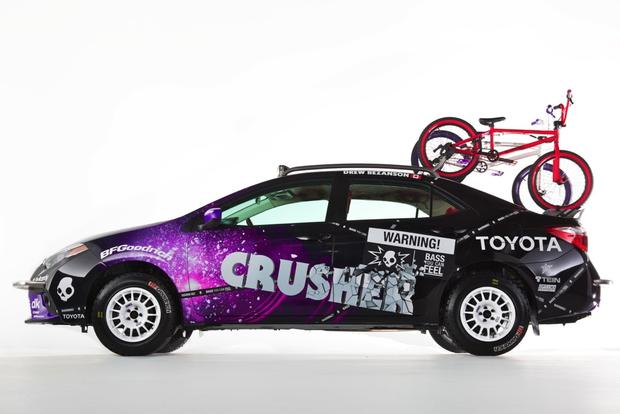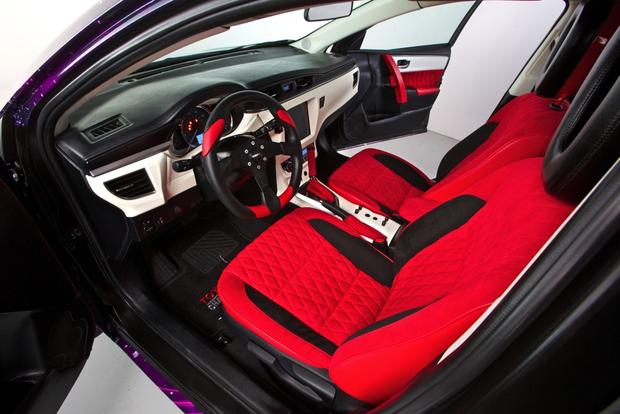 What Are They?
Toyota joins in on the customized car fun at this year's SEMA show with two unique modified sedans: the CamRally Toyota Camry and the Crusher Toyota Corolla. Both were created as part of Toyota's Dream Build Challenge, which saw athletes teaming up with customization shops to build exciting Toyota concept cars.
The CamRally Camry was created by NASCAR driver Parker Kligerman, Kyle Busch Motorsports and a racing shop in North Carolina called Detroit Speed. It takes the standard Camry and turns it into a rally car, adding turbochargers to its V6 engine, a full roll cage, a stripped interior and an enormous rear wing.
If that sounds crazy, wait until you see the Crusher Corolla. Developed by pro BMX rider Drew Bezanson, audio equipment manufacturer Skullcandy and Motorsports Technical Center, the Crusher Corolla features a multicolor exterior, a large bike rack, grind rails on the front and rear bumpers and a wild interior with an iPad mounted in the center stack.
The Dream Build Challenge also created a few trucks, which we've covered in a separate article.
Will Toyota Ever Sell Them?
The CamRally Toyota Camry and the Crusher Corolla won't see production, but they give you an idea of what's possible if you're into tuning -- and if you have a big budget.
Why They're Important
Over the past few years, Toyota's reputation has largely consisted of building simple, easy-to-use vehicles for shoppers who aren't interested in having fun in the car. By participating in SEMA and showing off vehicles for an active-lifestyle, youth-oriented crowd, the brand is changing its image. So while the CamRally Camry and the Crusher Corolla won't make it into the showroom, they may help change the way people think of Toyota.