Auto Show
Customized Acura ILX and Restored Acura Legend: SEMA Show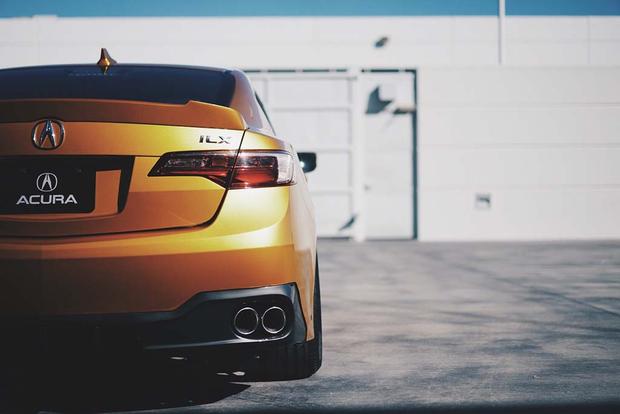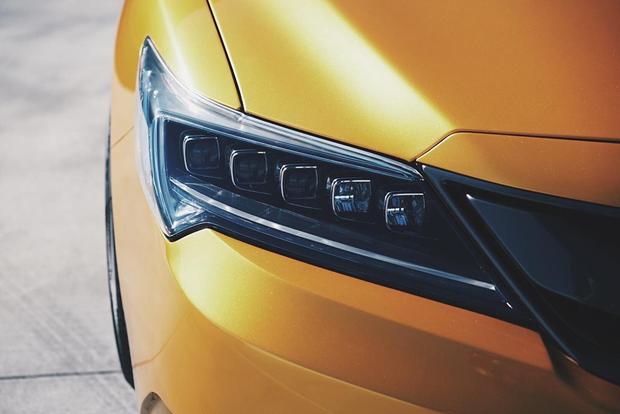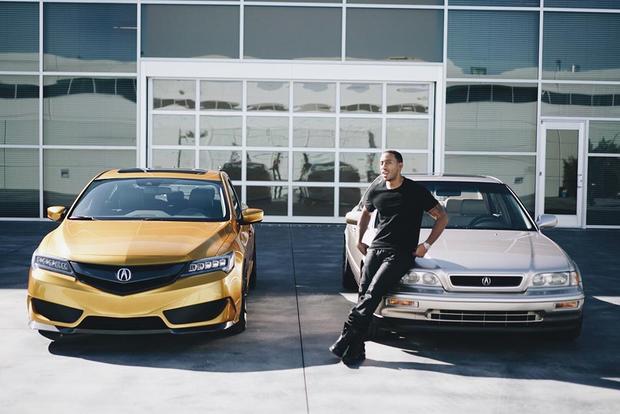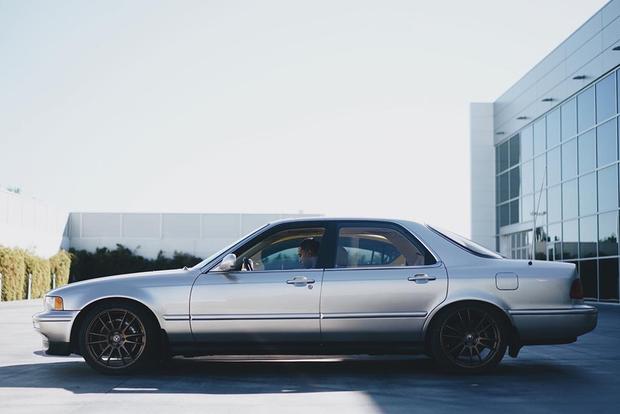 What Is It?
The star of Acura's display at this year's SEMA Show is a customized version of the brand's ILX sedan, created by the world-famous Galpin Auto Sports customization shop.
Finished in a striking shade of gold, the Galpin Auto Sports Acura ILX boasts a lot of eye-catching stylistic upgrades, such as a new front bumper with a splitter, a new rear diffuser, a rear spoiler, large 19-inch alloy wheels and a new exhaust. Inside, the sedan features gold stitching to match the exterior paint scheme.
Acura also displayed a second 2016 ILX at SEMA with a host of dealer-installable accessories for shoppers who don't want to go to Galpin-level customization extremes. Finished in slate silver, the modified ILX includes an aerodynamic body kit, a new trunk spoiler, LED fog lights, a remote starter and illuminated doorsill plates, all of which can be added by your local Acura dealer.
The Acura display also included one of the most unusual cars at SEMA, a 1993 Acura Legend sedan owned by rapper and actor Ludacris. The car, which has been periodically referenced by Ludacris and was featured on the cover of his ninth studio album, "Ludaversal," was fully restored for the rapper by Acura, who installed new wheels and tires, upgraded brakes, a lowered suspension and an improved audio system.
Will They Ever Sell It?
Whether or not Ludacris ever sells his Legend is up to him, though we wouldn't bet on it. As for Acura, the automaker probably has no plans to bring Galpin's ILX to life. Instead, it's likely shown here to help attract young buyers to the growing luxury brand.
Why It's Important
Ever since its debut in 2013, the Acura ILX has struggled to find a fan base. Critics claim it's too much like the Honda Civic on which it's based, while simultaneously suggesting luxury brands need cheaper cars to lure younger buyers. By showing off a customized version of the ILX at SEMA, Acura is likely trying to improve the small sedan's appeal to younger car shoppers.
Undoubtedly, showing off Ludacris' loyalty to the Acura brand will have a similar effect, as SEMA Show attendees will find it cool that Ludacris, despite all of his fame and accompanying financial success, still appreciates the 1993 Legend he had before he became a well-known celebrity.