RESEARCH SEMA AUTO SHOW BY YEAR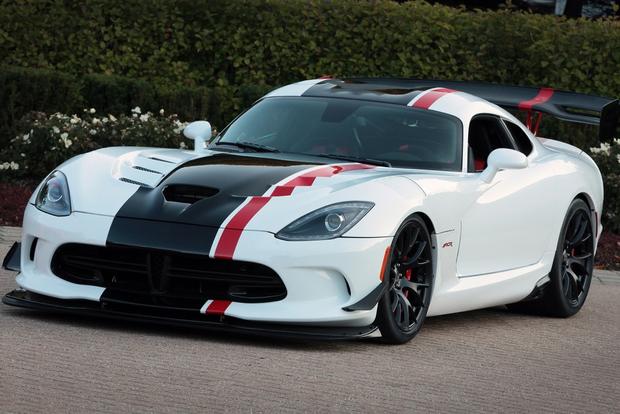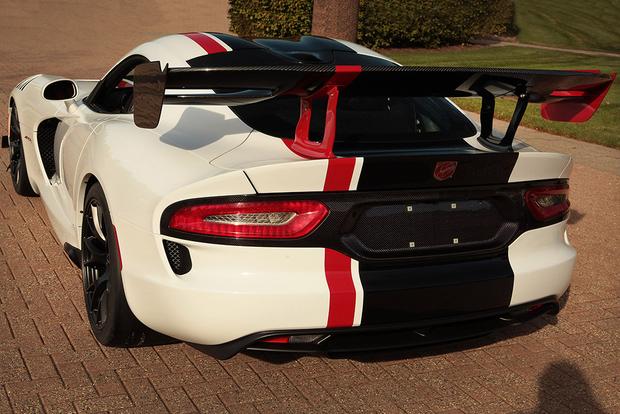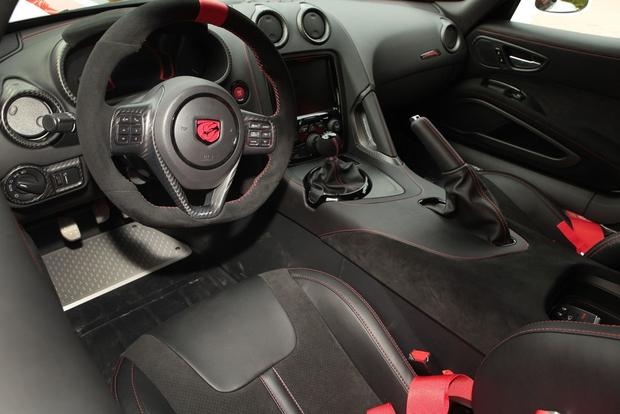 What Is It?
On display at the 2014 SEMA Show, the Dodge Viper ACR Concept is the latest in a long line of no-nonsense, factory-tuned Viper ACR supercars. The first appeared way back in 1999 as an even sharper and more capable version of the regular Viper, and that's what the Viper ACR Concept promises to be, too.
The ACR Concept's aerodynamic modifications were determined largely by hours of wind-tunnel development. They include a prominent carbon-fiber front splitter, carbon-fiber "dive planes" on the front fascia, a large rear wing and the ACR line's signature Batmobile-grade hood heat extractors. The result, says Dodge, is optimal downforce generation on the track for more planted handling at high speeds.
The white ACR-spec paint with red striping makes for an eye-catching contrast with the satin, black 19-inch wheels, which house gargantuan 15.4-in carbon-ceramic brake rotors that are almost like wheels themselves. Six-piston Brembo calipers clamp down on those rotors for fade-free racing performance. The brakes stay extra-cool via special carbon-fiber ducts in the front fascia, while the industrial-grade rear differential gets its own set of cooling ducts.
Inside, the Dodge Viper ACR Concept sacrifices most luxuries in the name of weight reduction, with carbon-fiber trim liberally substituted to shave even more pounds. The sound system's gone, as are the carpets and sound-deadening insulation. Synthetic suede (Alcantara) trim for the steering wheel, shifter and seats signals the ACR's special status, with accent stitching throughout. The finishing touch is a red stripe on the steering wheel at 12 o'clock that evokes the red striping on the outside.
Will They Ever Sell It?
Almost certainly. The ACR has been a part of Viper lore since last millennium, and we don't expect that to stop now. Although the Viper hasn't been selling particularly well of late, the ACR could give the lineup a nice shot in the arm.