RESEARCH PARIS AUTO SHOW BY YEAR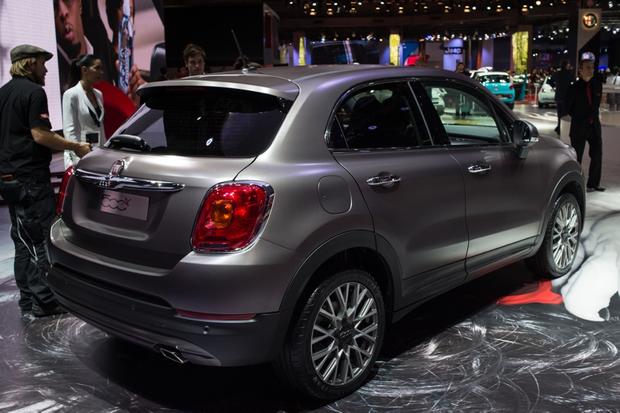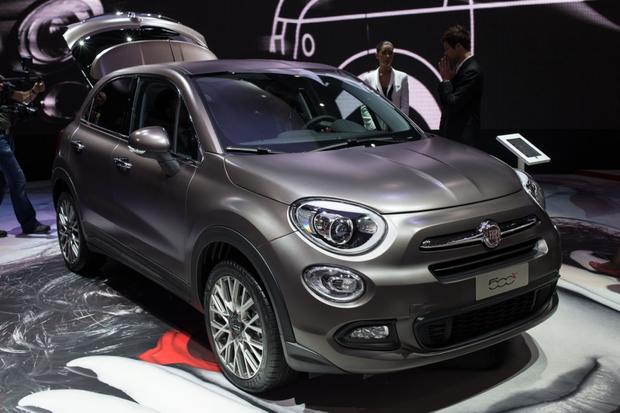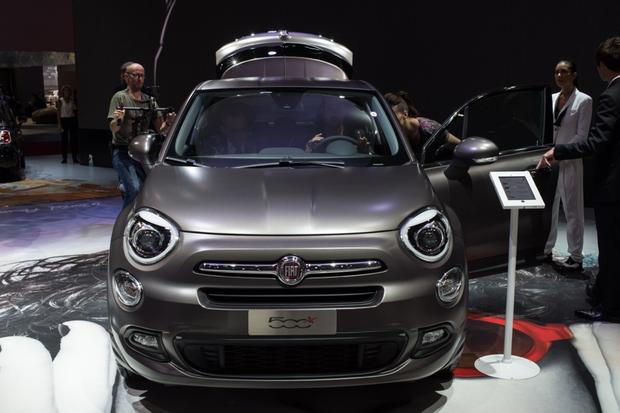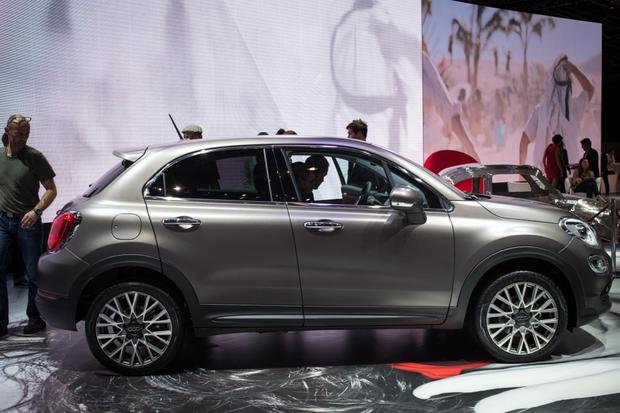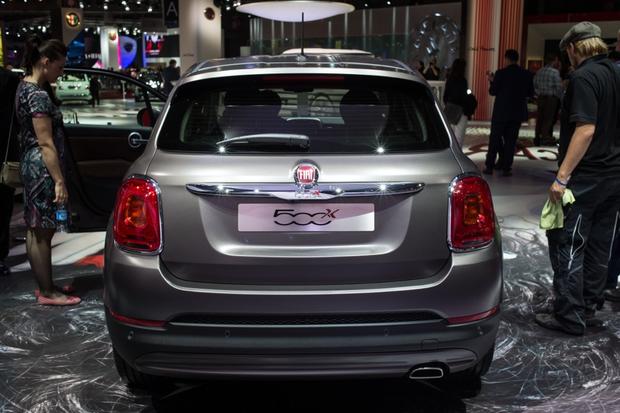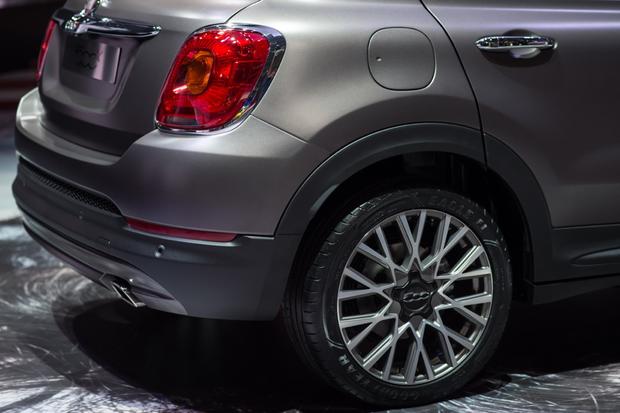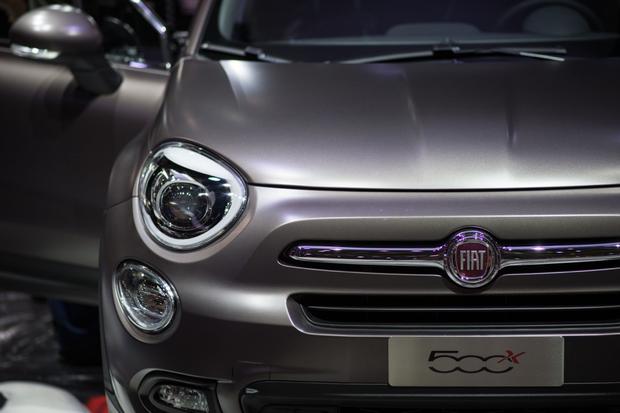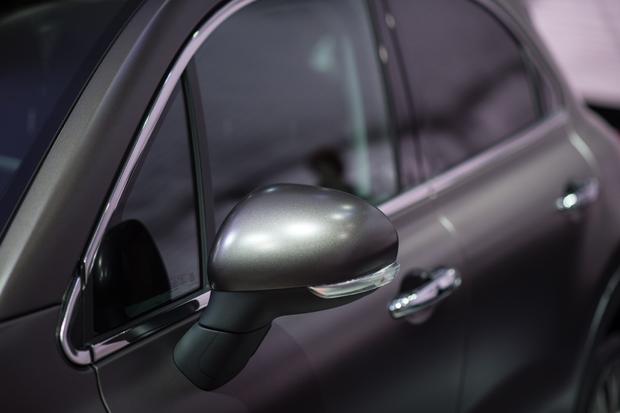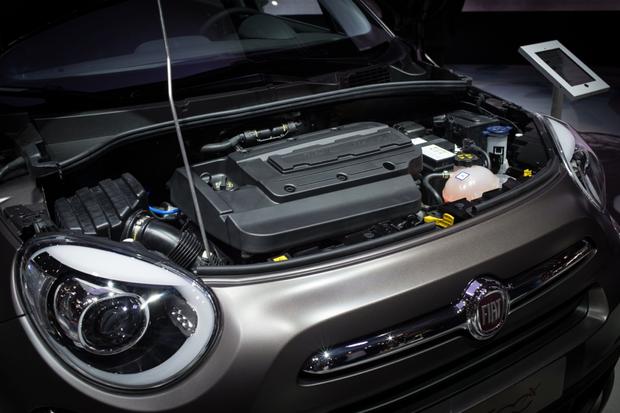 What Is It?
The 2016 FIAT 500X is FIAT's version of the new Jeep Renegade compact crossover. With softer styling than the Jeep and two distinct versions to choose from -- one built for urban duty, the other for light off-roading -- the all-purpose 500X should significantly broaden FIAT's customer base. Of course, FIAT already makes a 4-door hatchback called the 500L, but that car's odd looks have thus far limited its appeal. The stylish 500X, on the other hand, could easily become a trendy alternative to the compact-crossover status quo.
As usual, FIAT will provide numerous customization options, including seven different interior color schemes and a dizzying eight wheel designs in sizes ranging from 16–18 inches. Notable features include a 5- or 6.5-inch Uconnect touchscreen, Bluetooth/USB/SD connectivity and a Beats by Dre audio system, as well as a new Drive Mood Selector with three selectable modes (Auto, Sport and All Weather) for throttle, brake, steering and transmission calibrations.
Under the hood, a number of engines will be available globally, starting with a 110-horsepower 1.6-liter 4-cylinder and progressing to a 140-hp 1.4-liter turbo four, a 170-hp version of the same engine, a 184-hp 2.4-liter four, and even a pair of diesels -- a 95-hp 1.3-liter four and a 140-hp 2.0-liter four. Details on the U.S.-spec engine range have not been announced, but based on what's already offered in the 500 and 500L (as well as related Chrysler products), we're guessing the 1.4-liter turbo will be standard, with the 2.4-liter engine provided as an option. If we do get a diesel, it'll surely be the more powerful 2.0-liter unit, but we're not holding our breath.
Transmission options are likewise diverse, comprising 5- and 6-speed manual gearboxes along with the 9-speed automatic that we first saw in the Jeep Cherokee. Since a 6-speed manual can be specified on the 500L, we wouldn't be surprised to see it in the base U.S.-market 500X too, with the 9-speed chosen by most customers. The 5-speed is likely an overseas-only item.
Finally, it wouldn't be a crossover without available all-wheel drive (AWD), so the 2016 FIAT 500X can be outfitted with the Renegade's AWD system, including its nifty rear-axle-disconnect feature that maximizes fuel economy when rear-wheel power is not required.
How Much?
To be determined. Our best guess is a starting price around $21,000 (slightly above the 500L), with volume-selling models edging closer to $25,000.
When Can You Get It?
There's no official word yet, but summer 2015 is our expectation.
Add It to Your Shopping List Because...
There's finally a 4-door FIAT that looks as good as the irresistible 500 hatchback. FIAT could win a lot of new fans with this one.
Other Cars to Consider
Nissan JUKE -- Funky and fun to drive, the turbocharged JUKE continues to march to its own beat.
MINI Hardtop 4 Door -- Also debuting in Paris this year, the 4-door MINI hatch starts around $21,000 and offers plenty of premium character. Try the Countryman if you need all-wheel drive.
Used Ford Escape -- The current Focus-based Escape has great driving dynamics, and a certified pre-owned model should come in well under the 500X's base price.