RESEARCH NAIAS AUTO SHOW BY YEAR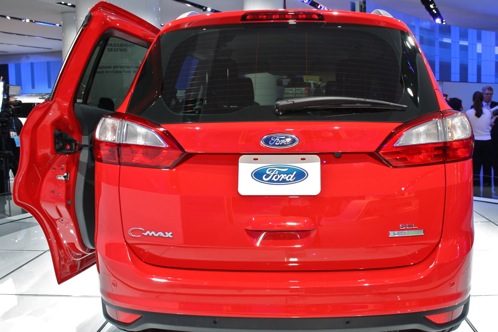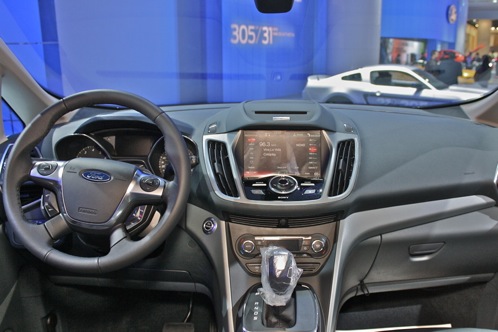 Source: AutoTrader.com
January 11, 2011
Ford Motor Co. showed two variations of its upcoming five-seat C-Max multi-activity vehicle: the C-Max Energi and C-Max Hybrid.
The two C-MAX derivatives are two of five electrified vehicles that Ford will bring to the North American market during the next two years. Their introductions come as gasoline tops $3-plus a gallon in most American regions.
Ford is building on its popular European C-Max crossover, with two new hybrid derivatives- the C-Max Energi and the C-Max Hybrid- that are due in North America in late 2012.
The C-Max Energi is Ford's first production plug-in hybrid for consumers. The C-Max Hybrid will operate much like today's gas-hybrid vehicles and Ford has targeted fuel economy of better than the 41 miles per gallon achieved by its Ford Fusion Hybrid. The C-Max Hybrid represents Ford's third generation of hybrids technology.
The new C-Max Hybrid builds on the success of the powersplit architecture Ford uses in its current hybrids, allowing it to operate in fuel-saving electric mode beyond 47 miles per hour.
The C-MAX Energi will benefit from daily charging to maximize its all-electric range. Thanks to the efficiencies of its smaller battery system, the plug-in hybrid recharges fully overnight on a 120-volt outlet. The automaker said the C-Max Energi battery-electric hybrid will have a range of more than 500 miles using the battery and engine- more than any other plug-in.
"Although C-MAX Energi owners won't have to plug in, by doing so they'll get the benefits of driving in electric mode for longer distances; that can mean fewer trips to the gas station and less emissions when driving," said Sherif Marakby, director of Ford's hybrid and electric programs. "That's why we'll be providing C-MAX Energi and C-MAX Hybrid owners with a user-friendly interface and tools like value charging that will help them get the most out of the 
vehicle's electric mode capability."
 While on the road, the vehicle is quieter than Chevrolet's Volt during its innovative, on-board charging, Maraky said.
Ford originally showed off the plug-in hybrid version of the C-Max at the Paris auto show last September.
Both of the C-Max derivatives will come with the cool My Ford Touch telematics and entertainment system, as well as the new My Ford Mobile system, which lets owners keep track of the car's power charging via their mobile phones or the web on a secured Ford site.
"Once we design the technology for one vehicle, it's easy to use it in other vehicles," said Maraky. "We'll launch this technology locally than take it global."
The C-MAX Energi and C-MAX Hybrid vehicles sold in Europe in 2013 will be built at Ford's plant in Valencia, Spain, starting than year.
Only 1% of all Ford's worldwide vehicles today are electric, but the automaker expects that to jump to between 2-and-5 percent by 2015 and by 2020 to between 10-and-15 percent, said Derrick Kuzak, group vice president of global product development. Ford will offer a range of technologies, such as the gas-battery hybrids like the already-available Fusion and plug-ins like the Focus Electric. "It's not a one-size, fits-all approach."
JEAN HALLIDAYis a seasoned journalist with the nation's longest consecutive run covering auto advertising. Her years in the trenches include stints at Automotive News, Adweek and Advertising Age. The native New Yorker now lives outside the Motor City. You can read Jean's blog at AutoAdOpolis.wordpress.com.