RESEARCH LA AUTO SHOW BY YEAR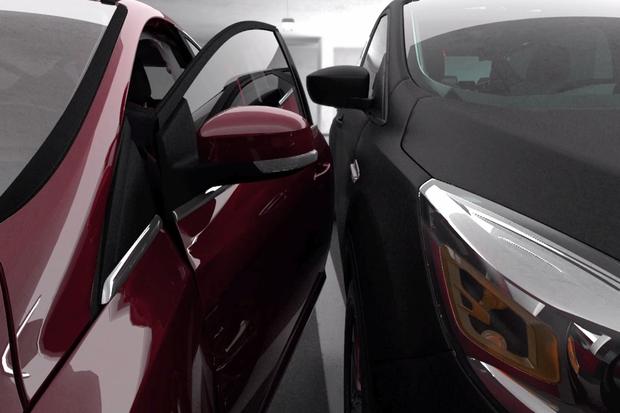 The New Ford Edge Concept features a self-parking system that can parallel-park the vehicle and then navigate back out onto the road.
If you'd rather stand and watch, the system can be operated remotely via key fob.
Look for a production version of this system to proliferate across Ford's lineup in the future.
If you're like us, parallel parking isn't exactly your idea of a good time. It's hard to see the curb, for one thing. And with modern safety requirements pushing dashboards ever higher, it's increasingly difficult to see the front end of your car. That means curb rash on your wheels, dings on your bumper and a general sense of unease when it's time to park.
So what's the solution?
According to Ford, you shouldn't have to do anything at all.
Previewed for the first time in the new Ford Edge Concept at the 2013 LA Auto Show, Ford's fully assisted parking aid technology is an automated parking system like none we've seen. It doesn't merely locate a suitable parking space and back the car into it -- a feature that Lexus, Ford and others have offered for some years now. No, this new system can also guide the car out of the parking space and back onto the roadway. And here's the kicker: You don't even have to be in the car.
That's right, you can activate the system remotely using your key fob. It's basically a hybrid of the self-parking and remote-start features, and it's also pretty amazing.
Imagine you've parallel-parked on a New York side street, for example, and you come back from dinner to find an enormous pile of garbage next to the driver door. (Hey, ask a New Yorker; it happens.) Rather than scramble inside through another door or tiptoe your way through the trash, you can just press a button on the remote and watch as the car extricates itself from the space.
Technology, folks. Isn't it grand?
What it means to you: Sick of parallel-parking stress? Help is on the way. Look for this full-spectrum parking system in many future Ford models.