RESEARCH NEW YORK AUTO SHOW BY YEAR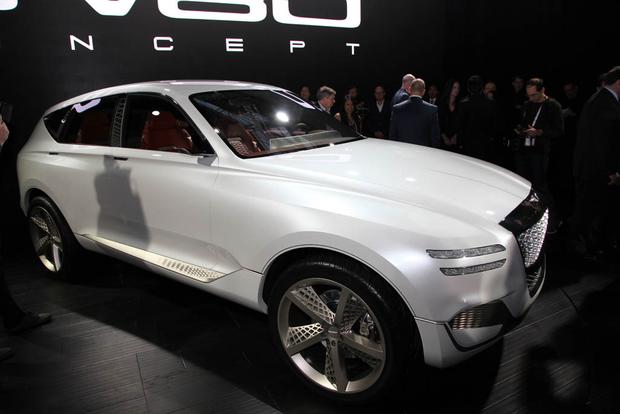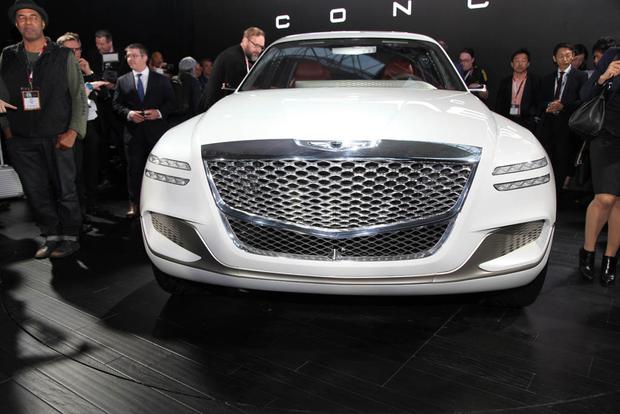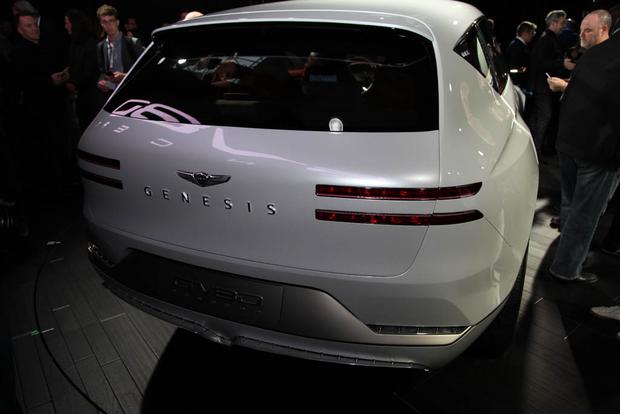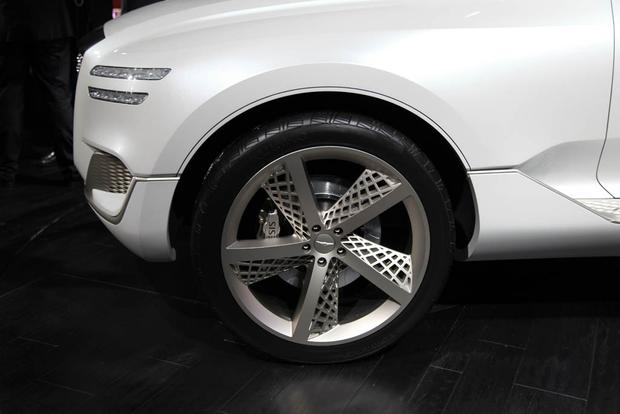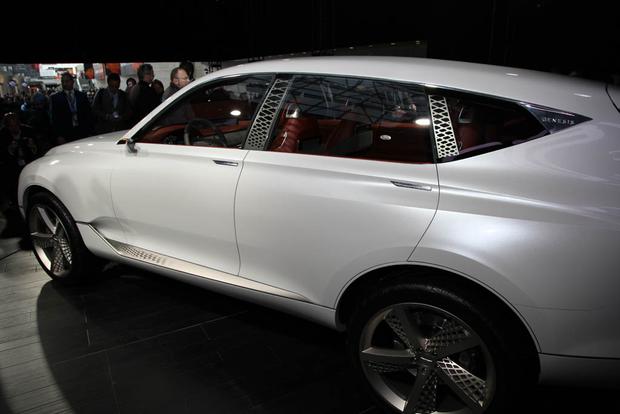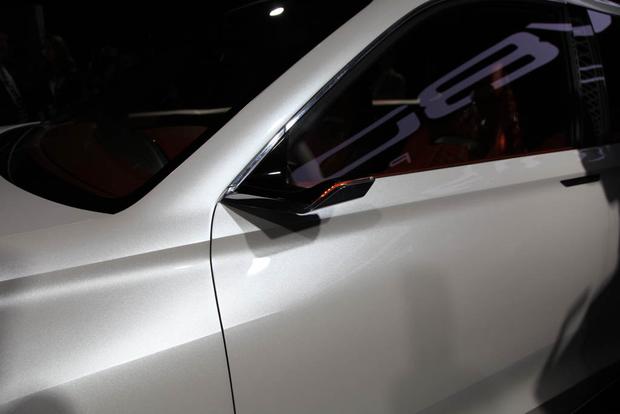 What Is It?
Is the Genesis GV80 the answer to the SUV needs of this carmaker? It's no secret the fledgling Genesis brand desperately needs an SUV/crossover. Perhaps a production version of the Genesis GV80 Concept will fill that void. Somewhat schizophrenic, Genesis identifies the GV80's powertrain as some sort of combination of plug-in battery electric hybrid and hydrogen fuel-cell electric. Hyundai was short on details about the powertrain aspect of this midsize crossover concept at its 2017 New York Auto Show reveal, but the GV80 does offer some clues about where Genesis wants to head.
As Hyundai's luxury arm, Genesis has a mandate to think big. With Bentley chief designer Luc Donckerwolke bagged from that brand sometime before Hyundai launched Genesis as its own luxury brand, the subtle lines of the GV80 would look right at home in a Bentley showroom. The styling is nothing short of enthralling. Sure, the 23-inch wheels are a bit wacky, but otherwise the design is tight and elegant. Well, there are those transparent B- and C-pillars. The GV80's fairly boxy proportions promise plenty of cargo space.
Inside, product planners really indulged themselves with all manner of futuristic doodads. The front-seat passenger assumes the role of copilot, with separate controls and a separate screen within the command center that stretches between the front doors. Housed there is a 22-in curved OLED infinity display. Touch control allows the front-seat passenger direct access to the most commonly used functions, including navigation, entertainment, communication and environment. He or she can gain separate control of a mini-view on the right side of the wide display without disturbing the driver.
According to Genesis, a lower center console features capacitive touch capabilities. Unsure exactly what that is? We're a little fuzzy on it, too, but the top of the interactive multifunction controller features a concave gorilla glass touch pad and metal wheel with handwriting recognition.
Will They Ever Sell It?
We know a couple of crossovers are in this carmaker's future; why not something like the Genesis GV80? Of course, the nearer the GV80 is to production, the less likely it will be electrically powered through hydrogen fuel cells. That would pretty much relegate it to California, where hydrogen filling stations are rare but not unheard of, but it will likely go into production in some form.
Why It's Important
Nearly 20 years ago, like Genesis, Lexus and Infiniti managed to establish themselves with just a couple of sedans each. That, however, was at a time when sedans still dominated the marketplace. Today, it's all about crossovers. A mainstream carmaker simply can't survive in today's environment without one. Although Hyundai isn't sharing exactly how it will power this crossover, a crossover of some stripe is critical to the survival of Genesis.