RESEARCH PARIS AUTO SHOW BY YEAR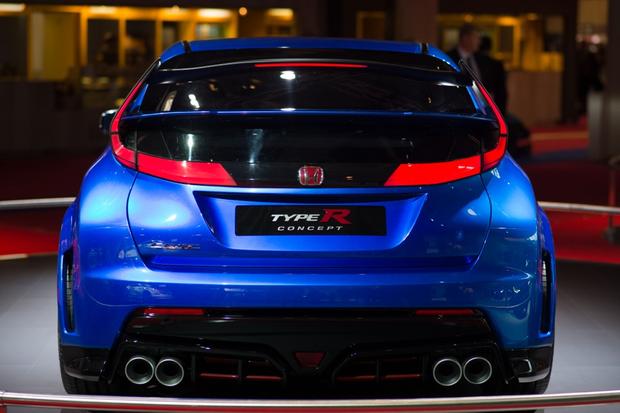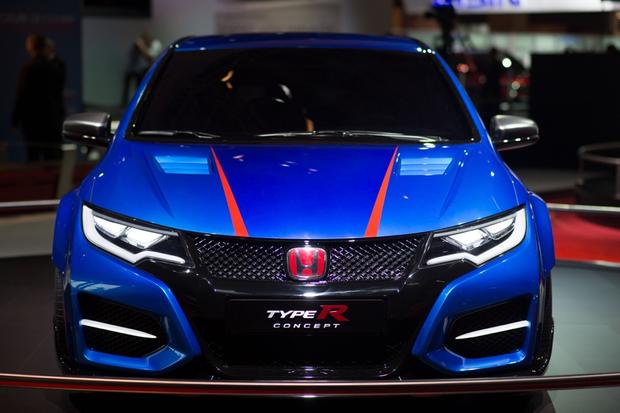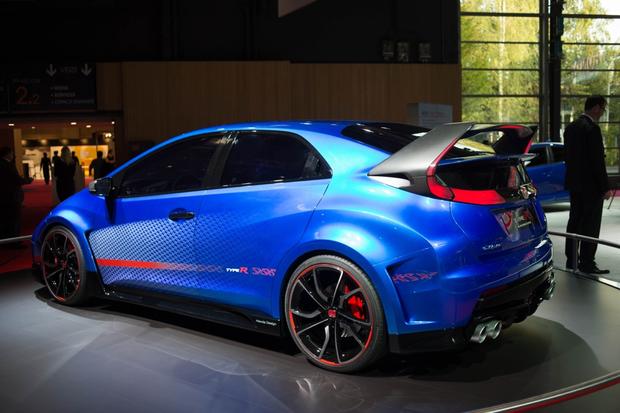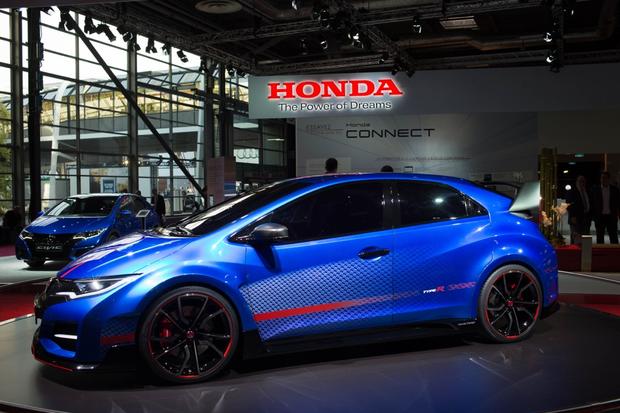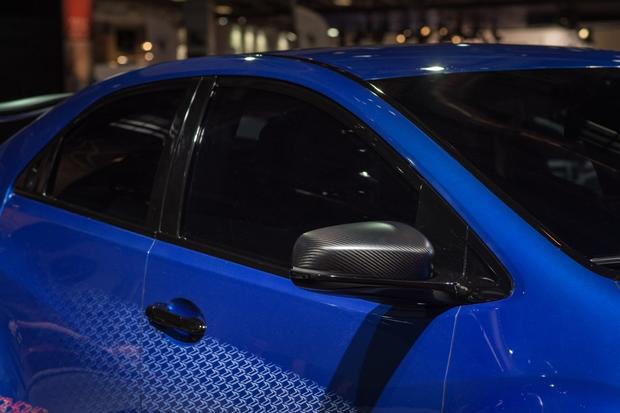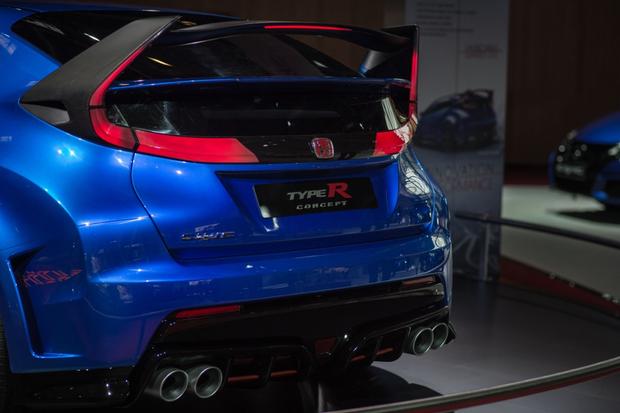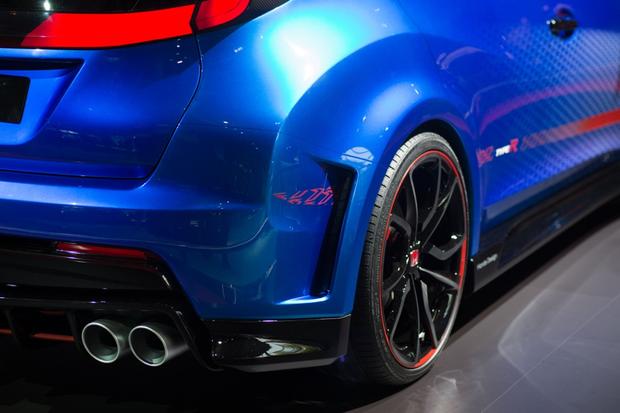 What Is It?
The Honda Civic Type R Concept is a high-performance concept car that could preview the direction of Honda's next sporty Civic Type R. Shown in an eye-catching bright blue, the Civic Type R Concept boasts an impressive high-performance look and offers some serious power under the hood.
Of course, the most noticeable part of the Civic Type R Concept is the exterior styling. Based on the foreign-market Honda Civic hatchback, which is offered in Europe, Asia, and elsewhere, the Civic Type R Concept adds impressive touches such as a more aggressive front end, a huge rear wing, enormous alloy wheels and a host of stripes and designs that help it stand out.
While Honda hasn't shown off the Civic Type R Concept's interior, the automaker did reveal what's under the hood: A 276-horsepower 2.0-liter 4-cylinder, which is mated to a 6-speed manual transmission. Like most Honda performance cars, the Type R Concept revs to an impressively high 7,000-rpm redline.
Beyond its changes to the Civic's engine, the Type R Concept also boasts some updates under the skin. Most notably, there's a highly advanced adjustable suspension system designed to vastly improve handling -- or comfort, should a driver want a temporary break from the car's sporty demeanor.
Will They Ever Sell It?
Although the Civic Type R Concept will likely see production, we suspect it'll reach dealers without the bright colors and look-at-me graphics. Unfortunately, we don't expect to see it in the U.S. Honda hasn't offered a Civic hatchback stateside in almost 10 years.
Why It's Important
Although the Honda Civic Type R Concept won't come to the States, it's still an important car for Honda. While the brand has been focused on building popular mainstream vehicles, including the Civic, Accord and CR-V, Honda enthusiasts have been without a high-performance Type R model for several years. As a result, the high-performance Civic Type R suggests a return to form for the brand's notorious high-performance Type R label. Indeed, Honda claims that performance will beat all previous Type R models, including the highly regarded 1990s NSX.