RESEARCH DETROIT AUTO SHOW BY YEAR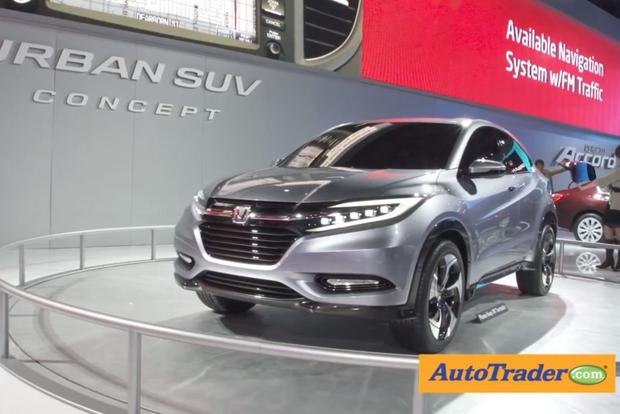 Honda is bringing an innovative, hybrid, compact SUV to the world marketplace just over the horizon and we got our first look at it here at the Detroit Auto Show.
Honda made waves with its Urban SUV Concept, a car which was highly anticipated thanks to the trickles of information coming from Honda in the months leading up to the Detroit show. Honda calls it a sporty and dynamic compact SUV with daring exterior style and a spacious, functional interior. A hybrid version will be available powered by a gasoline/electric combination similar to the one used in Honda's CR-Z Concept Coupe.
See all Detroit Auto Show news.
What do you think about the Honda Urban SUV? Let us know in the comments below.