RESEARCH FRANKFURT AUTO SHOW BY YEAR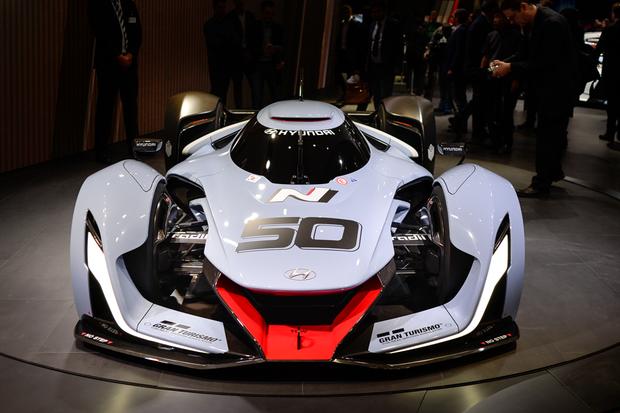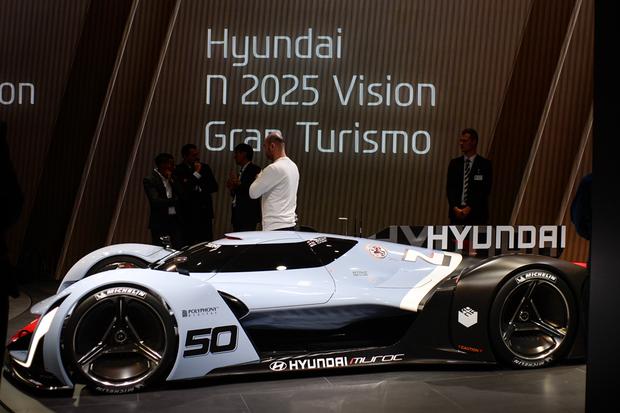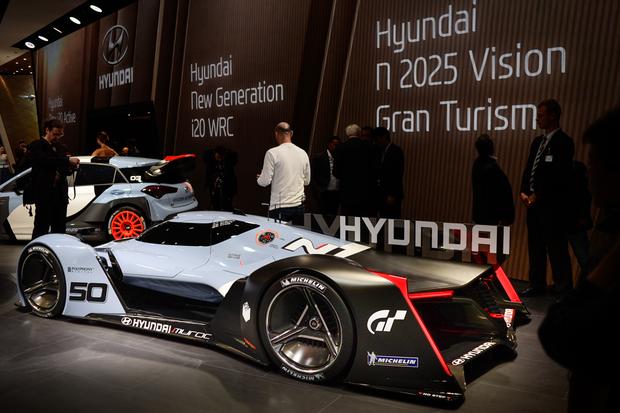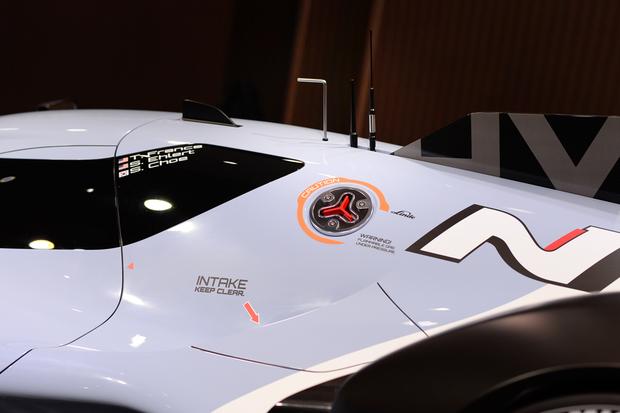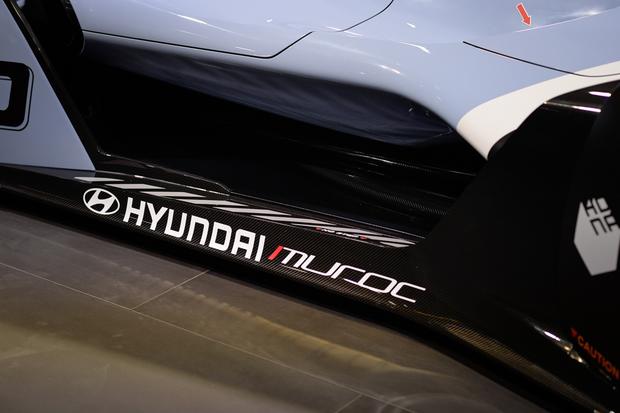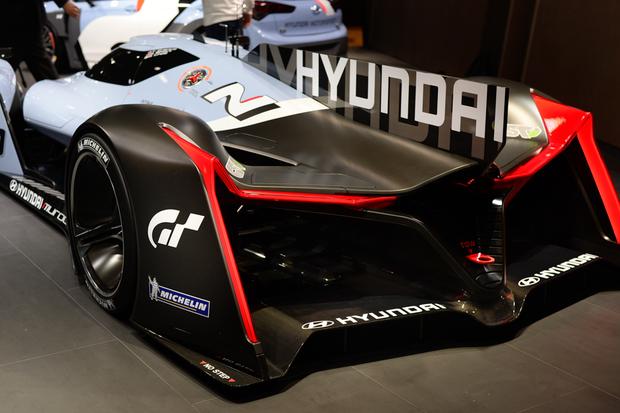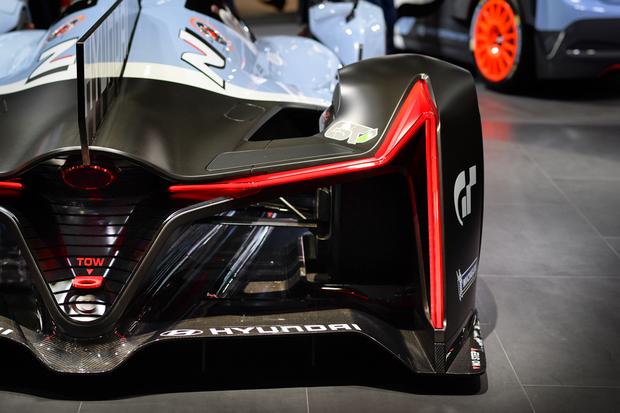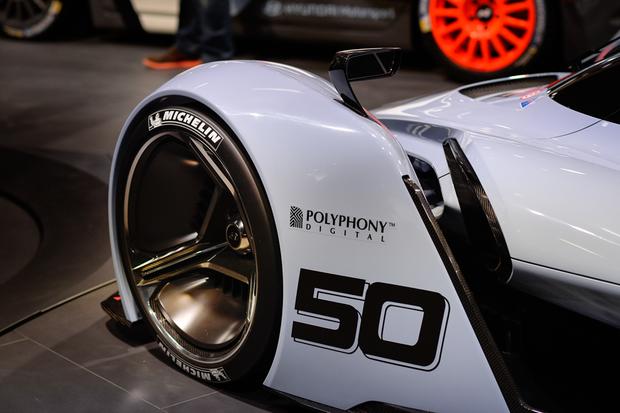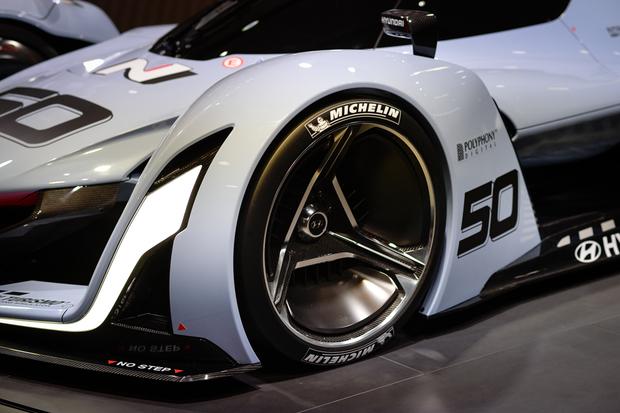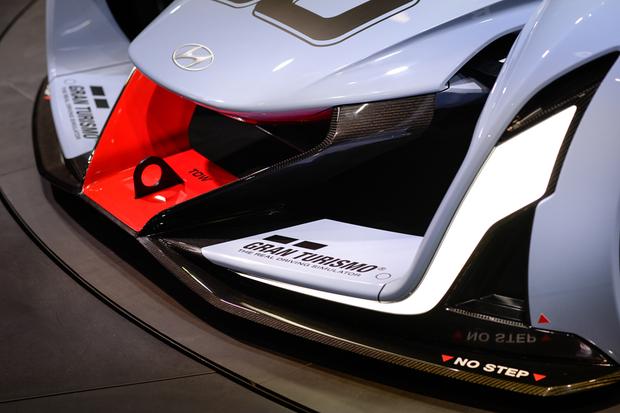 What Is It?
The Hyundai N 2025 Vision Gran Turismo concept is a radical race-car concept vehicle with wild styling, futuristic technology and a truly eye-grabbing design -- especially when you consider it's parked on the normally traditional Hyundai stage at the Frankfurt Auto Show.
On the outside, the N 2025 Vision looks like a cross between a Le Mans racer and a video-game fantasy car -- largely because that's exactly what it is. The Gran Turismo moniker in its name is no coincidence, as the car has been developed for use in the highly successful video-game series of the same name. But we suspect it's more exciting in person than on screen, given its exaggerated features, enormous taillights and huge wheel arches.
Unfortunately, Hyundai hasn't announced any other details about the N 2025 Vision Gran Turismo concept, including what's under the hood -- except to say that it uses sustainable technology and a race-car design.
Will They Ever Sell It?
Almost certainly not. This car is designed solely to attract eyes to the Hyundai booth in order to help launch the brand's new N performance line. But it's fun to dream.
Why It's Important
Although the Hyundai N 2025 Vision Gran Turismo concept is unlikely to see production, its appearance in Frankfurt is important, as it's helping to herald in a new high-performance N subbrand for Hyundai's vehicles. Although Hyundai hasn't announced many details about the N brand, we suspect it'll be pitched much like Lexus' F or BMW's M: a moniker dedicated to creating sporty versions of standard models.
For more help in launching the N brand, Hyundai's Frankfurt stage also includes an updated version of the brand's i20 rally car, which will compete in the World Rally Championship series. No road-going N cars have been announced yet -- but between the N 2025 Vision Gran Turismo and the i20 rally car, Hyundai's N brand certainly has our attention.