RESEARCH PARIS AUTO SHOW BY YEAR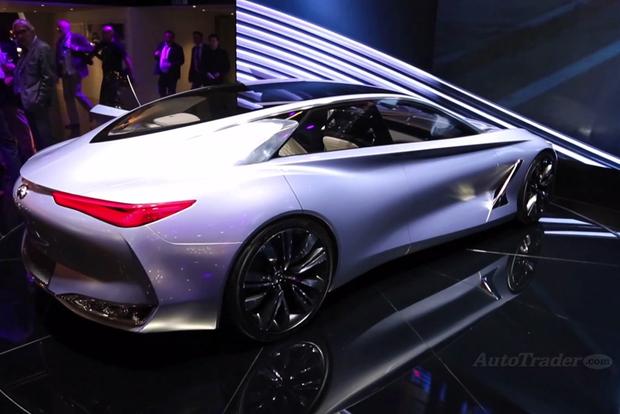 Although the Infiniti Q80 Inspiration Concept is too radical to buy at your local dealership, elements of the car may show up in future Infiniti models. For example, there's a huge windshield that turns into the roof: this is an exciting, futuristic design element.
Under the hood, there's a twin-turbo V6 combined with an electric powertrain, which makes it a hybrid. The result is an impressive 550 horsepower, which would make a production version of the Q80 one of today's most powerful full-size sedans. Despite the big power figure, however, a production-ready version could return up to 43 miles per gallon thanks to the Infiniti Q80 Inspiration Concept's hybrid powertrain.