RESEARCH LA AUTO SHOW BY YEAR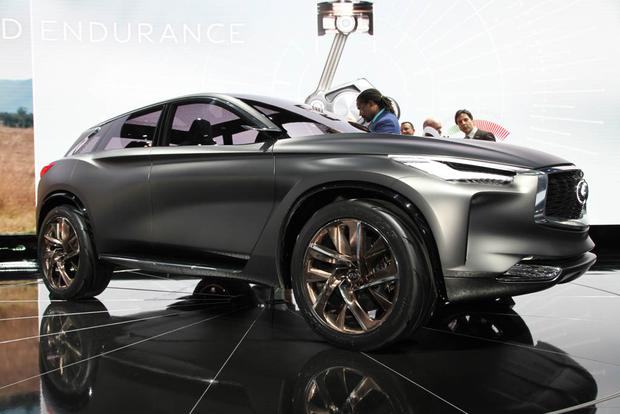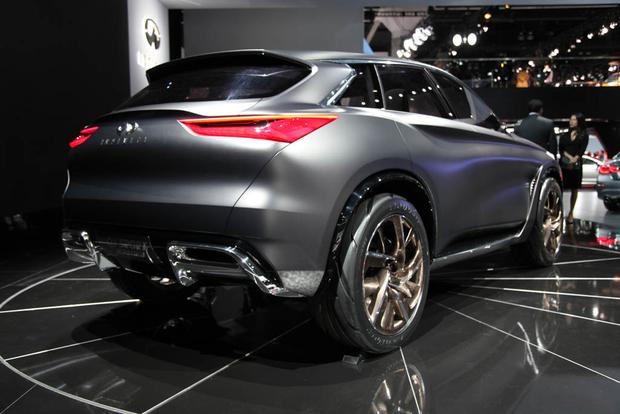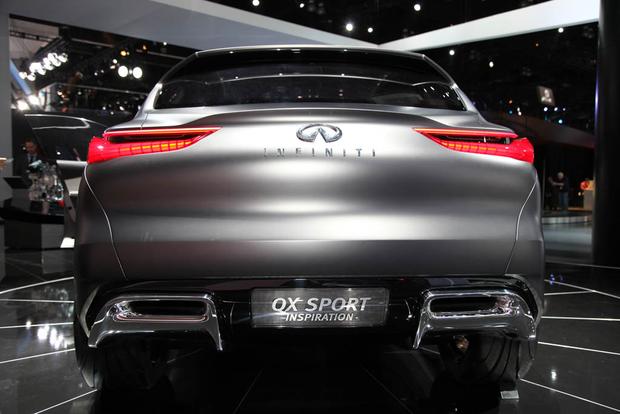 What Is It?
The Infiniti QX Sport Inspiration is the latest in a long line of concept vehicles from Nissan's high-end Infiniti brand. Essentially an SUV concept car that reveals Infiniti's plans for its future crossovers, the QX Sport Inspiration Concept was first unveiled at the Beijing Auto Show earlier this year.
On the outside, the QX Sport Inspiration clearly features Infiniti's typical look -- with the brand's distinct front grille and its kinked rear pillar. But there's also a hint of modernity about the QX Sport Inspiration, with new lines, new wheels and narrow, focused headlights not offered on the brand's production models.
Inside, the QX Sport Inspiration's interior seems more concept car than production car, with a stylish cabin that includes deep bucket seats, flowing design touches and just four bucket seats. The concept SUV also features a flat-bottom steering wheel and huge gauges to emphasize its sportiness.
Although Infiniti has not yet announced what redesigned model the QX Sport Inspiration might be "inspiring," our money is on the QX50 -- an aging compact crossover, formerly dubbed the EX35, in a segment full of brand-new models. That seems to make sense given the concept's size, as it's only slightly shorter in length than today's QX50.
Will They Ever Sell It?
Not in this form. But with a new QX30 crossover making its way to the market and an aging design in the QX50, the QX Sport Inspiration will likely serve as the basis for the design of the next QX50.
Why It's Important
Although Infiniti is poised to reveal an all-new QX30 small crossover and recently debuted the QX60 (originally called the JX35), the brand's other smaller SUVs -- the QX50 and QX70 -- use aging designs and older technology. The Infiniti QX Sport Inspiration suggests the brand is working on replacements for these models -- good news for Infiniti fans, since the brand is currently losing a lot of sales to more modern luxury SUV competitors.