Auto Show
Infiniti Reveals a Retro Concept at Pebble Beach Called Prototype 9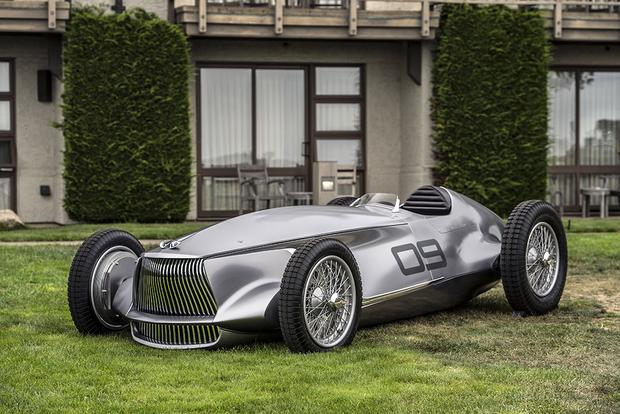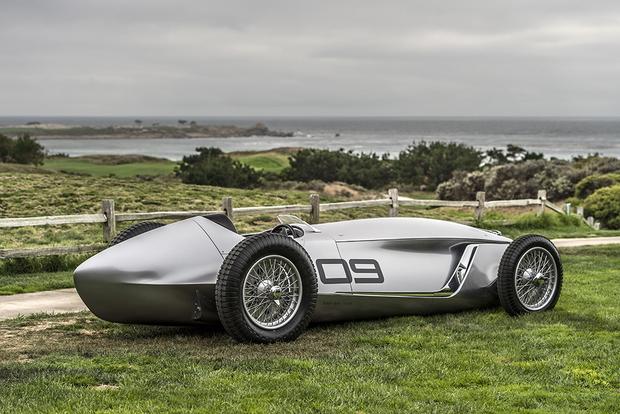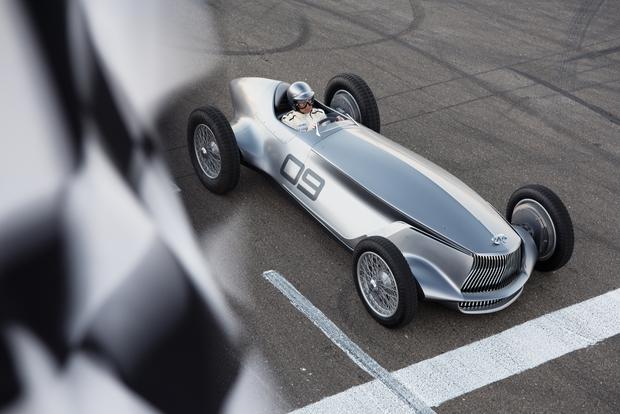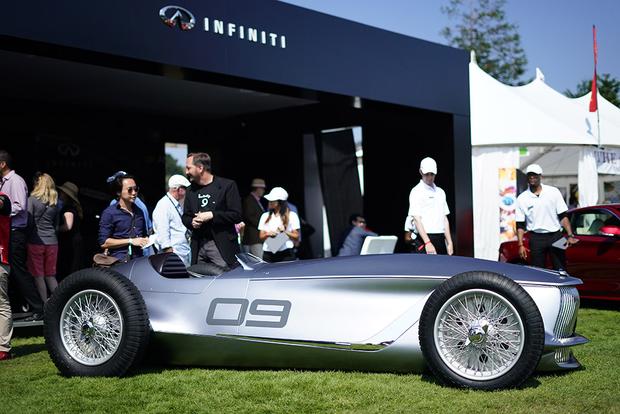 Alfonso Albaisa, Infiniti Motor Co.'s senior vice president of global design, was en route to Cuba, the de facto land of classic cars, when he began to wonder: What would a barn find for Infiniti, not yet 30 years old, have looked like?
Albaisa started sketching, but the prototype had to be more than just an "old car," he said at the Prototype 9 concept's reveal on Thursday at Monterey Car Week. He thought back to the early years of motorsports, specifically the stunning Mercedes-Benz W154 race car and the first Japanese Grand Prix, and wondered, What would a Japanese engineer have seen and heard when the W154, nicknamed Silver Arrow, whizzed by for the first time?
The result, named the Infiniti Prototype 9, is a fully functioning battery-powered roadster reimagined as a 1940s race car. "This is the Japanese DNA: peaceful harmony and an ambition to be the best of the best," Albaisa said.
Albaisa's pet project began to gain support as word spread through Infiniti and its parent company, Nissan Motor Corp. Within months of his visit to Cuba, Nissan's Takumi artisans were hammering steel body panels into shape using traditional crafting methods -- incorporating modern Infiniti styling cues such as the double-arch grille and a single-crease hood -- and engineers at Nissan's Advanced Powertrain Department were developing the prototype's powertrain, a 30-kilowatt high-voltage battery paired with a prototype electric motor.
The team intended for the concept to evoke the early days of Japan's motorsports heritage, specifically roadsters from Prince Motor Co., Japan's first premium car company, which merged with Nissan 50 years ago. The 1966 Japanese Grand Prix-winning Prince R380, custom-built and believed to be the only surviving model, was also shown at Monterey Car Week's The Quail, A Motorsports Gathering.
"It was never going to be big," Albaisa said. "It was never going to be real. It was going to live as a drawing."