RESEARCH LA AUTO SHOW BY YEAR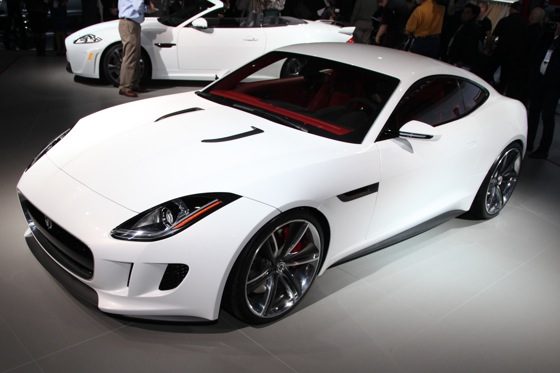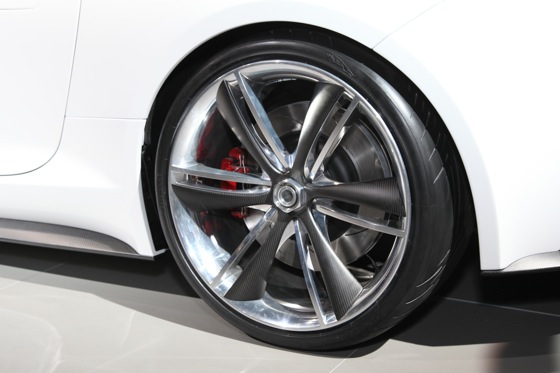 The C-X16 is expected to take on the Porsche Cayman and BMW Z4 when it debuts next year
While the concept is a hybrid, we expect the production version to have a traditional gas engine
The C-X16's handsome exterior is a modern take on Jaguar's classic designs


Jaguar showed off an updated version of its stylish C-X16 Concept at this year's Los Angeles Auto Show. Finished in white rather than silver like the concept shown at September's Frankfurt Motor Show, the C-X16 is expected to see production sometime next year.
Designed to do battle against smaller sporty coupes like the Porsche Cayman and BMW M Coupe, the C-X16 features clean, flowing lines intended to evoke both the automaker's history and its newer designs. While the small coupe includes a long hood that's a staple of Jaguar design, it also features a short rear end with small overhangs that reminds onlookers of Jaguar's iconic E-Type and gives the coupe a sporty, aggressive stance.
Jaguar also showed off the C-X16's interior in Los Angeles. While the coupe may serve as a competitor to BMW and Porsche, its cabin is more reminiscent of Lamborghini thanks to a steeply raked center stack, a flat-bottomed Alcantara steering wheel and - most of all - a passenger-side grab handle to be used under hard cornering. Other sporty interior touches include red seating and dashboard surfaces, a carbon fiber center stack and a bright red console-mounted starter button.
But looking under the hood, we're reminded that the C-X16 is indeed just a concept. That's because the show car is fitted with a 376-horsepower 3.0-liter supercharged V6 supplemented by a 92-horsepower electric motor - a powerful yet efficient engine we don't expect will be ready to launch along with the C-X16. Nonetheless, we wouldn't completely rule out the possibility that Jaguar may one day produce the engine, which propels the concept car to 60 miles per hour from a standing start in just 4.4 seconds.
While Jaguar continues to call the C-X16 a concept car, we expect it to make production sometime next year or in early 2013 with only slight tweaks to its handsome exterior. And although we're not sure where it will be priced, we think the production version of the C-X16 will certainly provide a competent, sporty stablemate to Jaguar's larger, more luxurious XK.
What it means to you: If the real deal looks anything like the concept car, expect a mad rush to get the first production versions of the C-X16 when it finally does go on sale.
See more LA Auto Show news.