RESEARCH FRANKFURT AUTO SHOW BY YEAR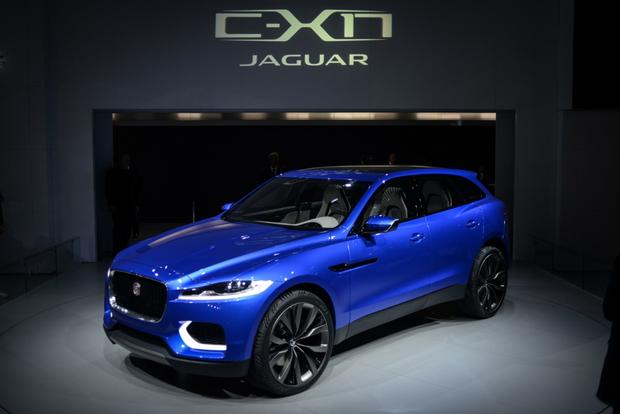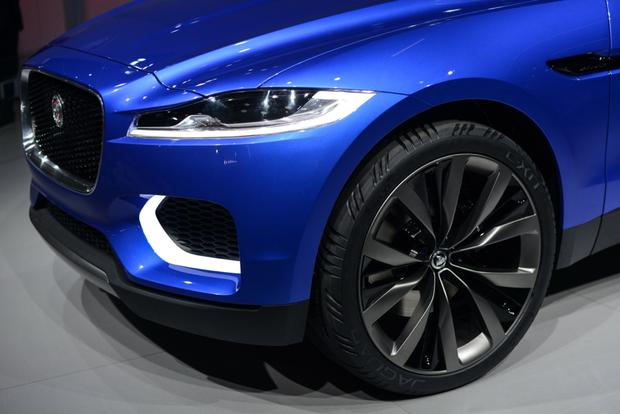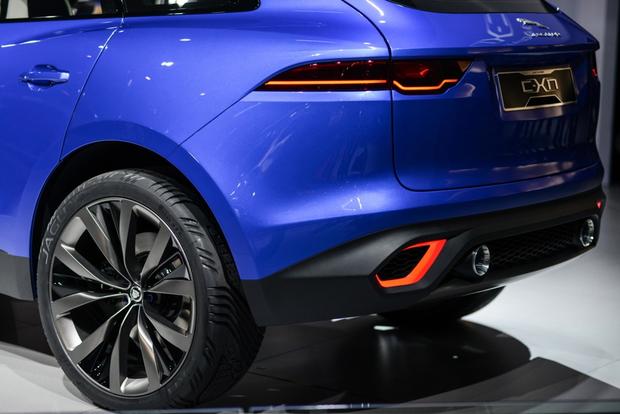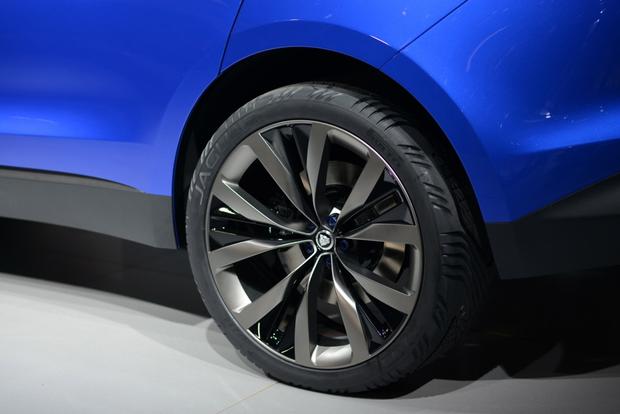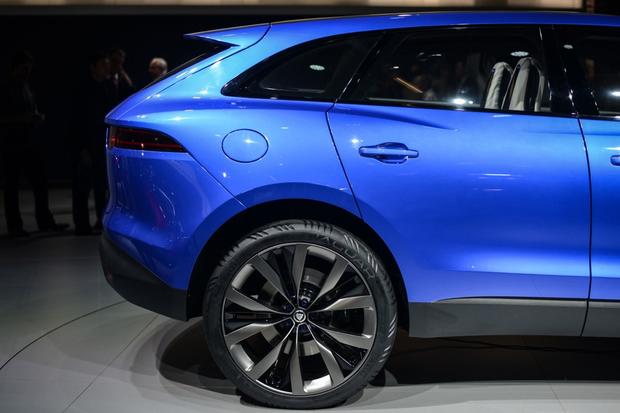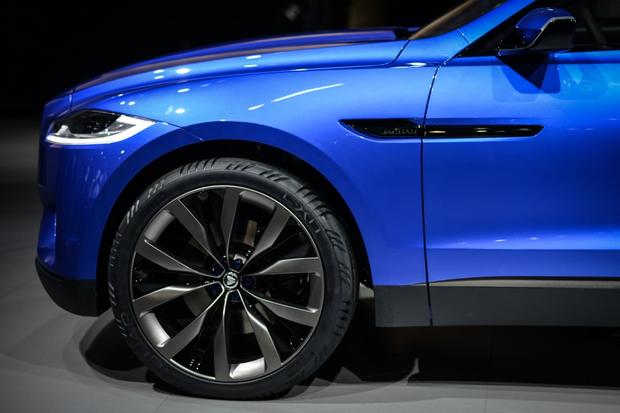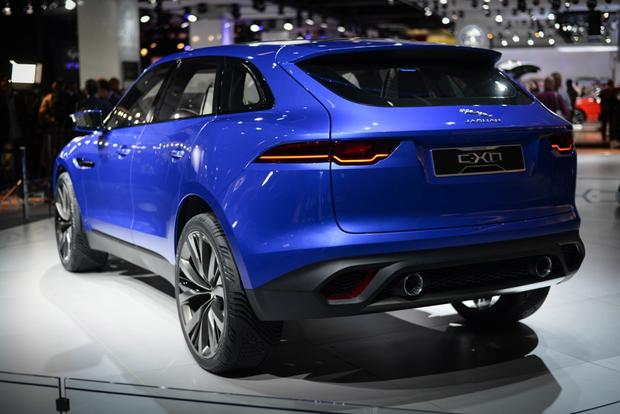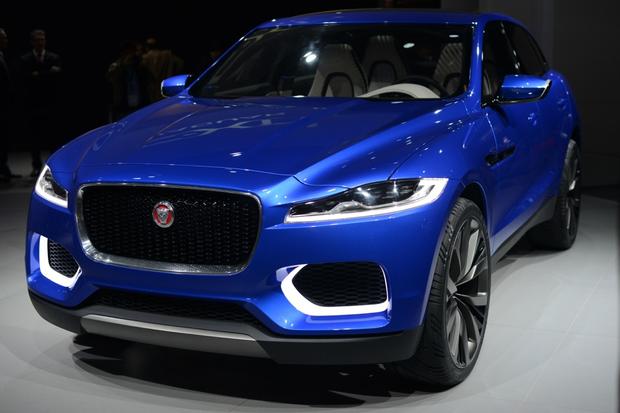 What Is It?
Called the Jaguar C-X17 Concept sport crossover, the company says this design study introduces its new modular aluminum architecture: a method of vehicle manufacturing that allows the production of a broad range of models. Another announcement, somewhat drowned out by the 4-seater C-X17's fanfare at the 2013 Frankfurt Auto Show, is that this new setup will produce a midsize sedan for 2015 -- a rival for the BMW 3 Series and Audi A4, no less.
But back to the C-X17. Jaguar doesn't mention any designer in particular other than the department director, Ian Callum. His past work includes several Aston Martin cars before joining Jaguar in 1999. With this concept, Callum and his team followed the philosophy of "grace, space and pace" and have ended up with what he calls "a Jaguar in a completely different form."
One of the more obviously "concept" and therefore least production-likely aspects of the C-X17 is its interior. The piano-black trim and fine white leather make for a dramatic show car. "There's more to life than wood grain," said Callum. But real-world demands and pragmatism will no doubt bring a less dramatic version, should it ever go into production.
Will They Ever Sell It?
It's highly probable, at least in some toned-down form. Adrian Hallmark, Jaguar's global brand director, says that nothing is confirmed. Callum said that it's "something we'll find out about very soon. What we're looking for here is permission [for Jaguar to build a crossover]." Looking at the audience's reaction at the unveiling, Callum added, "it looks like we might already have it."
Considering that demand for these types of vehicles is still strong and showing no sign of letting up, this would be a good way of grabbing a larger slice of the general SUV pie. Incidentally, Jaguar's sister company is Land Rover (they are both owned by an Indian conglomerate called Tata, which bought them from Ford in 2008). As well as making such able all-wheel-drive models as the 2014 Land Rover LR4, the marque produces the highly luxurious and eminently capable 2014 Range Rover. But the Jaguar C-X17 Concept seems cleverly positioned to slot between the large Range Rover Sport and the compact Range Rover Evoque, with more of an emphasis toward on-road ability.
Why It's Important
According to Jaguar, it "underpins the innovative future of the brand." In other words, as well as being able to make sedans and 2-seater sports cars, Jaguar can add sport utility vehicles to its lineup. Sourcing all-wheel-drive hardware shouldn't be a problem. Land Rover vehicles are renowned for their ability to tackle tough terrain, and Jaguar has its own 4-wheel-drive system in the XJ and XF sedans.
Hallmark said this new architecture brings the "world's first aluminum technology to lower-priced sectors" such as midsize sedans and crossovers. That means light weight, saving around 200 pounds over a conventional steel body. This in turn benefits fuel consumption and emissions, as well as driving enjoyment.