RESEARCH SEMA AUTO SHOW BY YEAR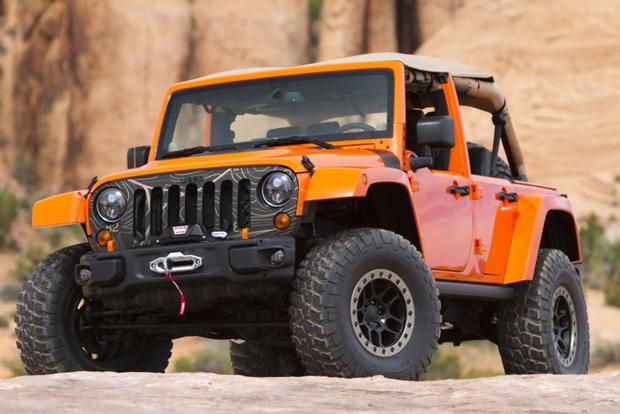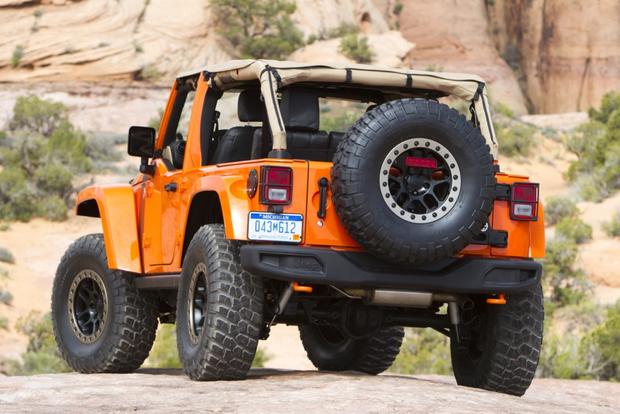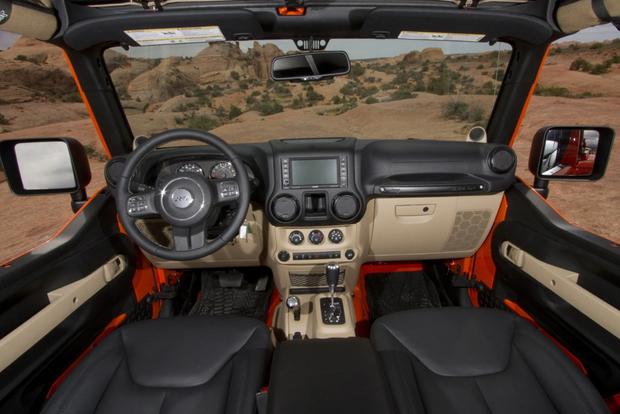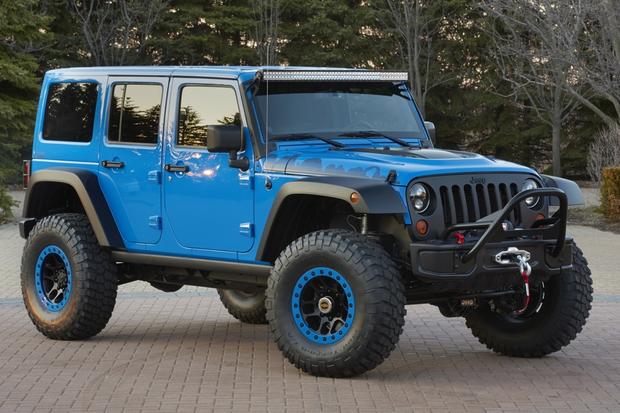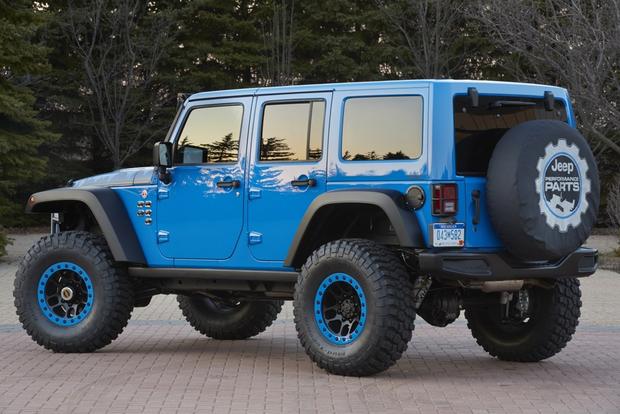 What Are They?
The SEMA Show isn't just about slammed sport compacts: The Jeep Wrangler MOJO and Wrangler Maximum Performance are exhibits A and B. Together, these Wranglers showcase Jeep's latest ideas for accessories and customization.
Jeep Wrangler MOJO
The "OJ" in the name stands for "Orange Jeep," we're told -- no word on the "M" and the other "O" -- but there's a lot more to this Wrangler than just a paint job. The suspension gets a 2-inch lift via a Jeep Performance Parts lift kit, while locking Dana 44 front and rear axles add technical capability in tight spots. A 4:1 Rock-Trac transfer case further augments the Wrangler's already formidable rock-crawling skills. Under the hood, the familiar 3.6-liter V6 engine gets a little boost thanks to a cold-air intake and a free-flowing exhaust system.
The MOJO's interior includes a 2-tone instrument panel and console, Katzkin leather seat covers, a lockable rear cargo tray, a sunbonnet and roll-bar pads.
What really makes the MOJO a concept is its numerous prototype accessories. "Shorty" bumpers and flat-top fenders give it a tougher-looking stance, as do beadlock wheels with bronze accents; the "topographical" hood graphics flow through to the side panels and have bronze highlights of their own; a winch is on hand to help keep everyone out of trouble; and the grille gets LED headlamps and fog lamps. Two-tone half doors and a 2-tone soft-top add to the festivities. Finally, a special tire carrier keeps the spare tire planted during expert maneuvers.
Jeep Wrangler Maximum Performance
You might think that the MOJO is as hardcore as it gets for off-road activities, but you've got another think coming. The Wrangler Maximum Performance (WMP) cranks up the capability with power-locking Dana 60 axles, supershort 4.88 gearing and the 4:1 Rock-Trac transfer case. With a prototype 4-in lift kit installed, the WMP towers over its peers. It also boasts a 70:1 crawl ratio, besting the MOJO's 59:1.
Like the MOJO, the WMP gets color-keyed interior trim and Katzkin leather seat covers, and it's also outfitted with a number of prototype exterior accessories. A special front bumper, flat-top fenders, off-road LED rack lights, a Moab graphics package, beadlock wheels with blue accents, and the special tire carrier round out the experimental extras.
Will They Ever Sell Them?
Probably not as stand-alone trim levels, but it's quite likely that most, if not all, of the prototype accessories will be available as Mopar/Jeep Performance Parts dealer add-ons. We especially like the flat-top fenders and LED lights; the Wrangler's a pretty familiar sight at this point, so it's cool to get a slightly different look.