RESEARCH CHICAGO AUTO SHOW BY YEAR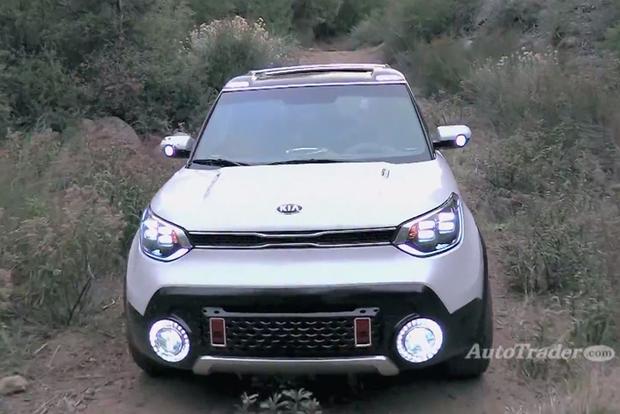 The Kia Trail'ster Concept is a plug-in hybrid concept car that debuted at this year's Chicago Auto Show. Designed in California, the Trail'ster combines city functionality and fuel economy with go-anywhere all-wheel-drive capability.
Among the Trail'ster's unique features is its roof: the traditional fixed roof is gone, replaced instead by a canvas top that lets the sun shine in. And there's an integrated roof rack for snowboards, skis or other gear.
Under the hood, the Trail'ster boasts a 1.6-liter gasoline 4-cylinder engine with 185 horsepower. There's also a 35-hp electric motor that assists the gasoline engine and can power the Trail'ster for a few miles on its own.
Will the Kia Trail'ster Concept make it into production? We're not sure yet, but we hope so, because we like it a lot.