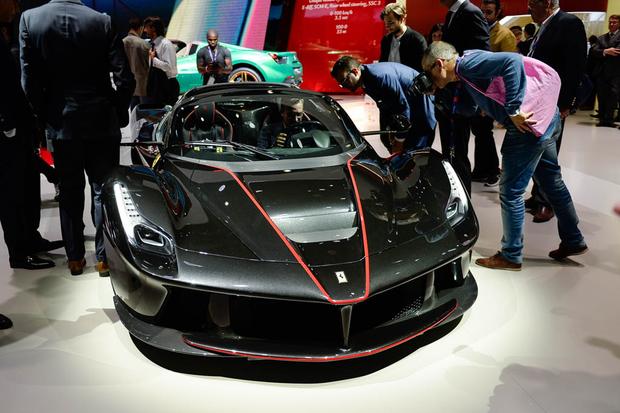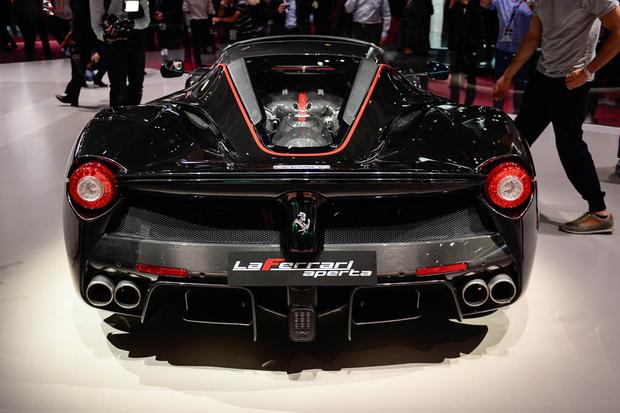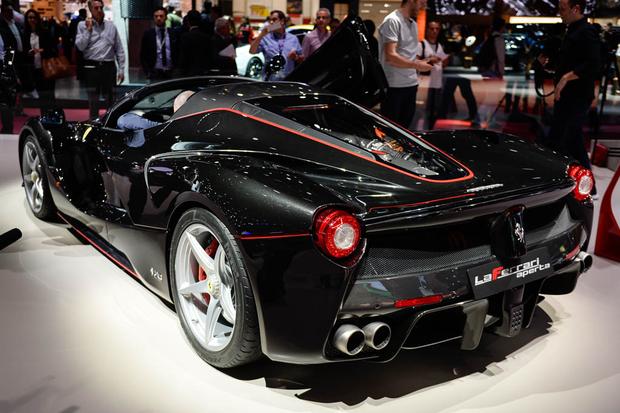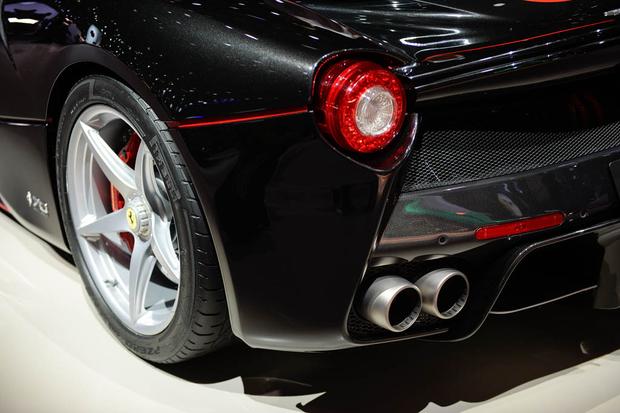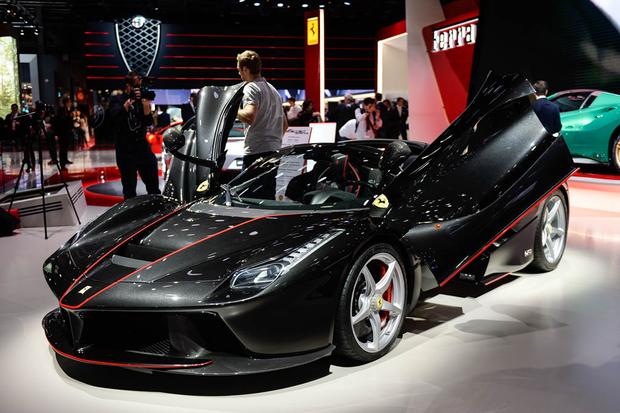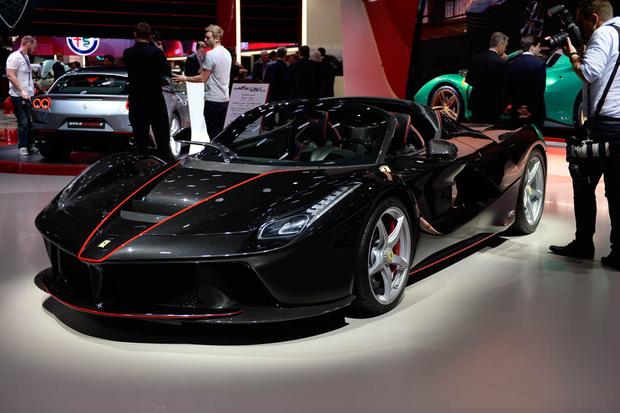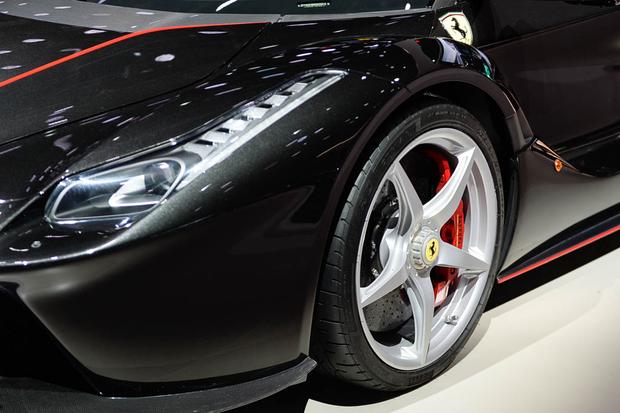 What Is It?
The LaFerrari Aperta is a convertible version of Ferrari's ultra-high-end, ultra-high-performance LaFerrari flagship supercar. It'll be offered with a removable roof -- either a soft-top or a carbon-fiber hardtop -- but will otherwise mirror the LaFerrari's design, styling and specifications.
The Aperta will feature a raucous midmounted hybrid V12 engine under its hood, boasting an almost unbelievable 950 horsepower. It also touts extensive modifications in order to retain its torsional strength even with the roof chopped off, while its drag coefficient is said to mirror the coupe's. That means the Aperta will likely offer roughly the same incredible performance as the coupe, including its 0-to-60 time (less than 3 seconds) and possibly even its top speed (more than 220 miles per hour).
What won't remain constant from the coupe, however, is the Aperta's production numbers. Ferrari claims the LaFerrari Aperta will be limited to just 209 copies, compared to a claimed 500 units of the LaFerrari. That means some shoppers who want their garages to include both the LaFerrari and the Aperta will find themselves out of luck.
How Much?
Hard to say, but the standard LaFerrari started around $1.4 million, so we'd expect this to have a hefty price boost.
When Can You Get It?
You can't get it, because the LaFerrari Aperta is already sold out. We suspect deliveries will start next spring.
Add It to Your Shopping List Because...
Plain and simple: This is the ultimate version of the ultimate Ferrari. And with LaFerrari models now trading for double their original starting price, it's all but certain that the even-more-limited LaFerrari Aperta will quickly become a collector's item itself, to be snatched up by the wealthiest, most well-connected car enthusiasts in the world. Nonetheless, this isn't a car for anyone's shopping list. To get a LaFerrari Aperta, you had to be contacted by Ferrari -- and if you were on the list, you'd already know it.
Other Cars to Consider
LaFerrari -- We suspect most shoppers who get an Aperta will also own a LaFerrari -- and possibly dozens of other examples of the brand's models.
Porsche 918 Spyder -- The Porsche 918 Spyder, now out of production, was Porsche's rival to the LaFerrari. While all LaFerrari models were originally coupes, the 918 Spyder featured a removable roof, making it a closer rival to the Aperta.
McLaren P1 -- Also out of production (like the coupe version of the LaFerrari and the 918 Spyder), the McLaren P1 remains one of the most expensive, impressive, beautiful high-dollar supercars manufactured in the last decade. Your collection wouldn't be complete without one.