RESEARCH PARIS AUTO SHOW BY YEAR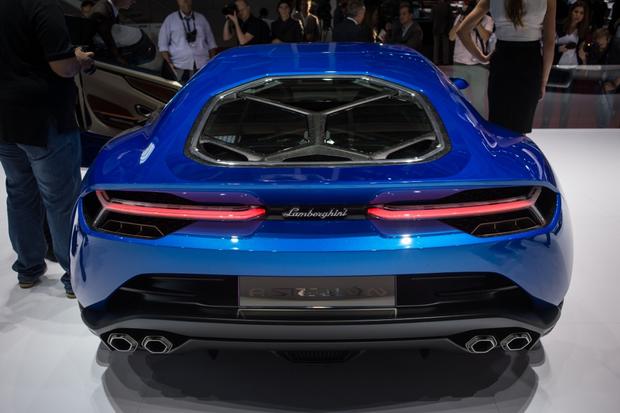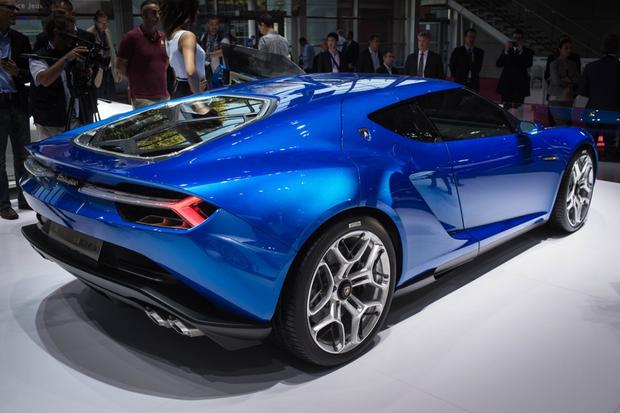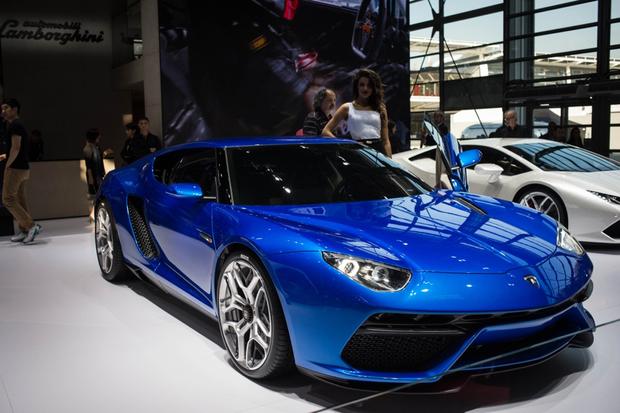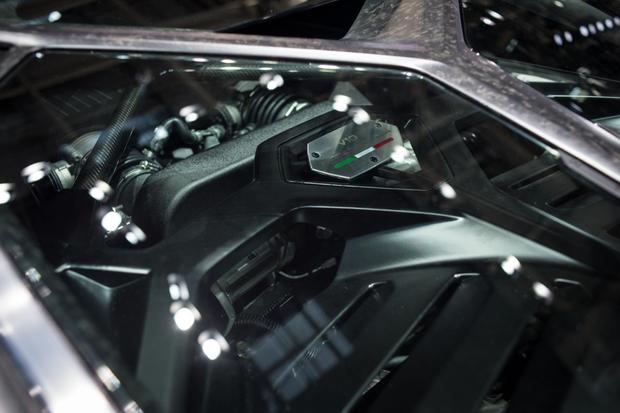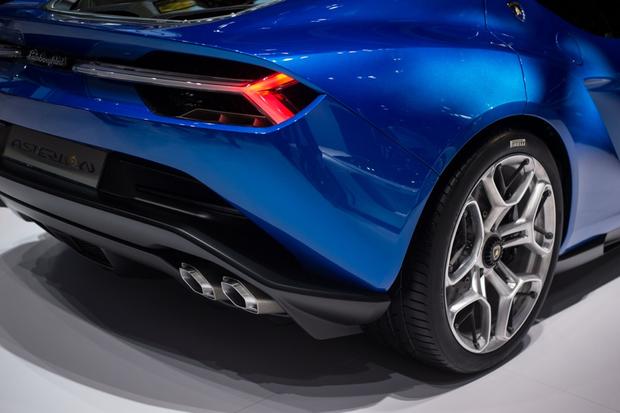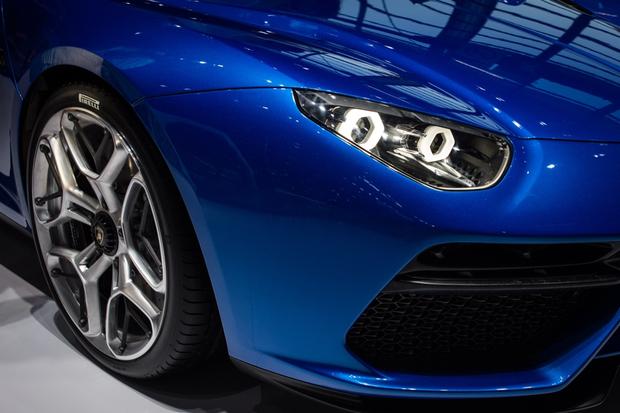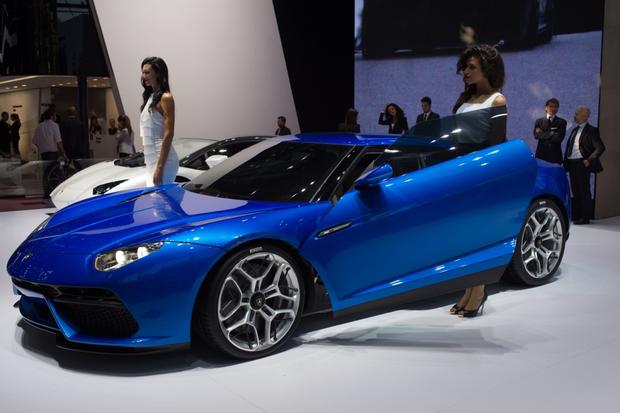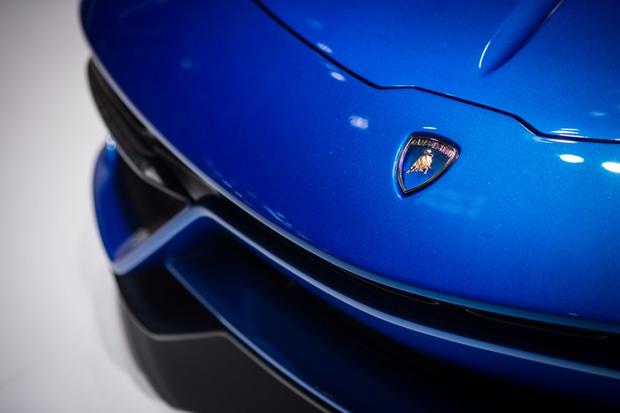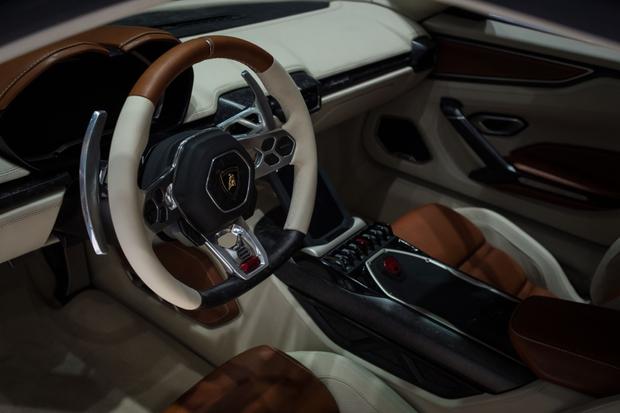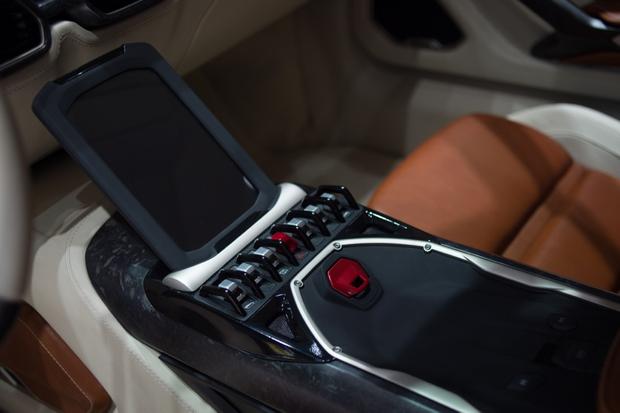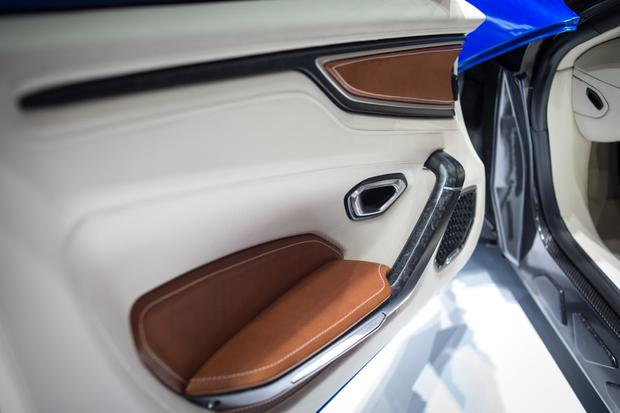 What Is It?
It's only the most distinctive Lamborghini since at least the underappreciated Jalpa of the 1980s and quite possibly the coolest Lambo ever. Yes, the Lamborghini Asterion LPI 910-4 is here at the Paris Auto Show, and although it doesn't have a price or even definite production plans yet, it already has us dreaming up creative financing plans like few other cars in recent memory.
What makes the Asterion so visually compelling? Quite frankly, it's the fact that that it's not just another fighter-plane-inspired, wind-tunnel-shaped supercar. Of course, we wouldn't exactly kick the V12-powered Aventador out of our humble apartment-complex parking space, nor the overachieving Huracan that technically slots below it in the company hierarchy. They're good fun in a face-flattening, robotically flawless way, but at the end of the day, we're familiar with Lambos like these. They look kind of like the Murcielago and Gallardo, which looked kind of like the Diablo, which looked kind of like the Countach (the visual impact of this lineage hasn't evolved that much since the '70s). The Asterion, though, is balanced, muscular and planted in an intriguingly new (if vaguely Jalpa-inspired) way. It's like an Italian Ford GT or perhaps a Lotus Esprit -- either way, a stunning sports-car hybrid that should quicken any enthusiast's pulse.
Speaking of hybrids, as in the gas-electric variety, the Asterion's one of them. Following in the footsteps of electrified supercars such as the Ferrari LaFerrari and Porsche 918 Spyder, this Lambo pairs a scintillating gasoline engine with electric power to achieve its fantastic performance limits. Essentially borrowing the Huracan's 5.2-liter V10 (itself derived from the discontinued Gallardo), the Asterion adds three electric motors for a dizzying total output of 910 metric horsepower that flows to all four wheels (hence the name: "Asterion 910-4"). Converting to stateside hp, that's still 897 ponies, which is enough to launch the Asterion to 60 miles per hour in under 3 seconds and a top speed of 199 mph, with shifting duties handled by a beefed-up version of parent company VW's 7-speed DSG dual-clutch gearbox. And get this: Lambo's latest is actually a plug-in hybrid, offering about 30 miles of pure electric range at speeds up to 78 mph. That's how it drove onto the stage here in Paris, in fact: under electric power, in complete silence.
How Much?
Oh, a lot. Should the Lamborghini Asterion LPI 910-4 make it to production, the going rate for these hybrid supercars seems to be around $800,000–$1,000,000, give or take. We're sure that Lamborghini would have no shortage of astonishingly rich suitors at that price.
When Can You Get It?
Hopefully someday. Lamborghini officials insist that the Asterion is just a demonstration of what's possible with existing technology, and a crossover SUV is higher on the company's priority list. A crossover instead of this beast? Say it ain't so, Sant'Agata.
Add It to Your Shopping List Because...
You're awesome.
Other Cars to Consider
Ferrari LaFerrari -- Endowed with a 789-hp V12 and a 161-hp electric motor, yielding 950 hp under optimal conditions, the LaFerrari is an otherworldly experience for its 499 lucky owners.
Porsche 918 Spyder -- Instrumented tests have shown that the hybrid V8-powered, 887-hp 918 Spyder is a whole new kind of fast on a racetrack, and it looks stunning, too.
McLaren P1 -- A twin-turbocharged 727-hp V8 teams up with a 176-hp electric motor for 903 combined hp in this pinnacle of British sports-car achievement.
Used Bugatti Veyron -- Still the hp champ in this group, the 16-cylinder Veyron will always be a force to contend with.