RESEARCH FRANKFURT AUTO SHOW BY YEAR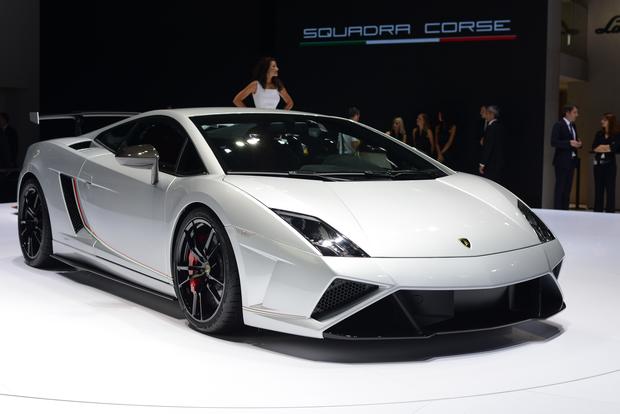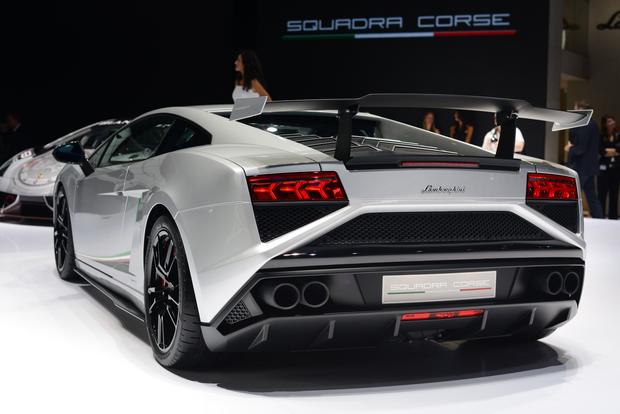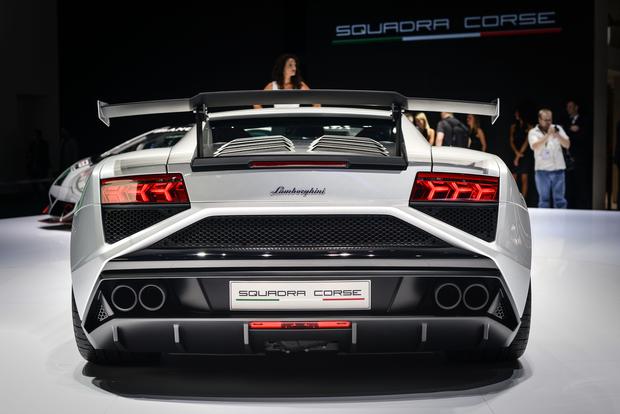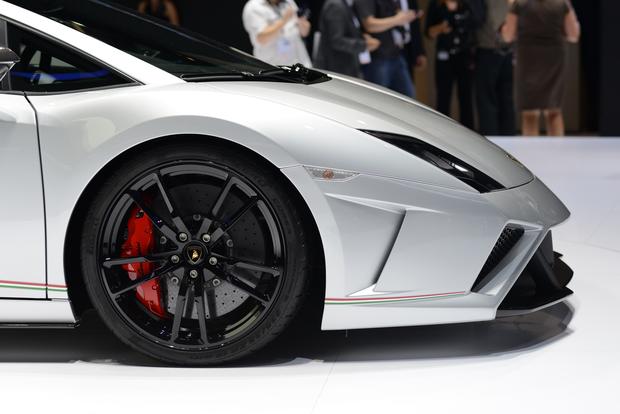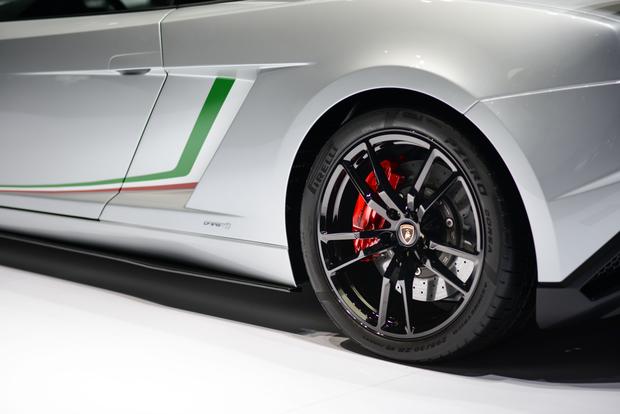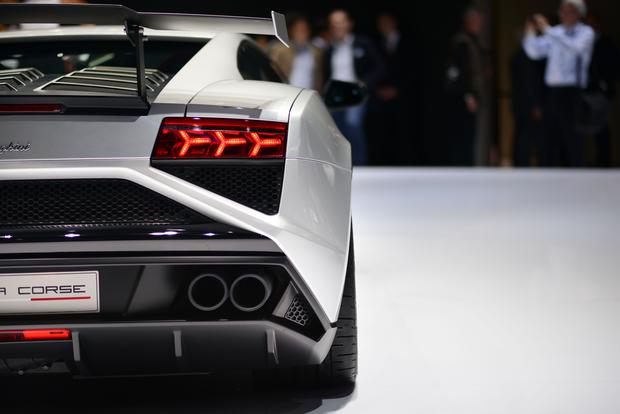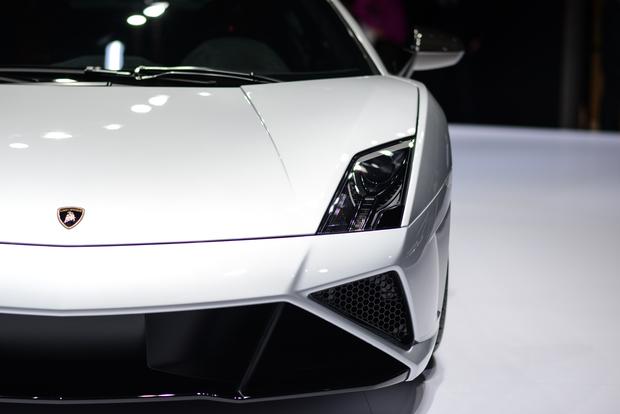 What Is It?
The Lamborghini Gallardo LP 570-4 Squadra Corse is a 2-door, 2-seat exotic sports coupe that promises to be among the highest-performance special editions of the Gallardo model range. Powered by a 562-horsepower V10, the Squadra Corse boasts substantial upgrades from the standard Gallardo LP 560-4. Changes include a huge rear wing, extra power and lighter components to help cut weight by 154 pounds for a total curb weight of 2,954 pounds.
How Much?
Lamborghini didn't announce official pricing, but the LP 570-4 Squadra Corse is likely to cost around the same price as the LP 570-4 Super Trofeo: $257,000 before options.
When Can You Get It?
Late 2014 or early 2015.
Add It to Your Shopping List Because...
The Lamborghini Gallardo LP 570-4 Squadra Corse is expected to be the last special edition in the Gallardo lineup -- and it may be the best one yet. In addition to wild styling and sporty upgrades like the rear wing and carbon ceramic brakes, the LP 570-4 Squadra Corse uses its monstrous V10 to hit 60 miles per hour in just 3.4 seconds. It's basically a race car for the road, derived from Lamborghini's one-make Super Trofeo race series. The only catch: Lamborghini will build just 50 units, with just 15 slated for North America.
Other Cars to Consider
Ferrari 458 Speciale -- The latest version of Ferrari's 458 Italia exotic was also shown in Frankfurt. Like the Squadra Corse, it boasts unique styling and performance enhancements over the standard model.
Used Lamborghini Aventador -- If it's crazy styling you're after, look no further than Lamborghini's own Aventador. While a new one is far more expensive than any Gallardo, used models are finally within reach of those who may miss out on the 15 U.S.-bound Squadra Corse models.
Lamborghini Gallardo LP 560-4 -- If you don't need the wing and the weight-reduced components, consider a standard LP 560-4. You won't miss much in terms of performance except going flat-out on the racetrack.
McLaren MP4-12C -- McLaren's sporty mid-engine MP4-12C offers a dual-clutch transmission and an available convertible model, though the MP4-12C is likely not as raw as the Squadra Corse.