RESEARCH NEW YORK AUTO SHOW BY YEAR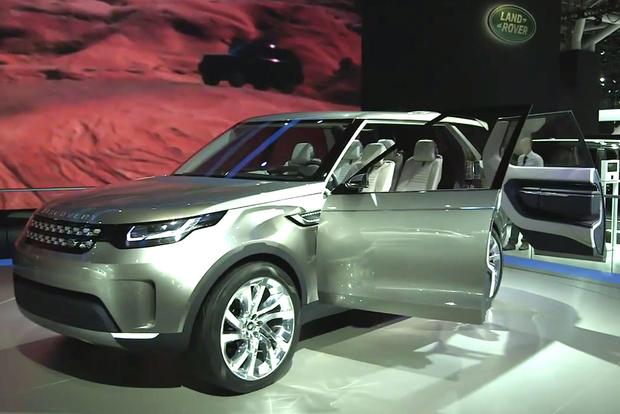 The Land Rover Discovery Vision Concept debuted at this year's New York Auto Show, and it's a window into the future of Land Rover's new family of Discovery vehicles.
The Discovery Vision concept is loaded to the brim with new technologies, including smart glass -- it's capable of displaying imagery like a computer screen, but is otherwise entirely transparent like regular glass, helping to broaden the field of vision.
This concept doesn't come with door handles. It instead uses gesture-recognition control to open and close the doors and tailgate, as well as to turn on the lights and turn signals.
Another cool feature is the ability to pilot by remote control. You can control the vehicle via smartphone or tablet, even without being seated inside of it.
The Land Rover Discovery Vision Concept is also an extremely capable off-road vehicle. It features terrain response, which not only analyzes the surface being traversed (be it snow, ice or mud) but also anticipates upcoming terrain.
Will all of this incredible technology ever make it to the road? That has yet to be decided.