RESEARCH LA AUTO SHOW BY YEAR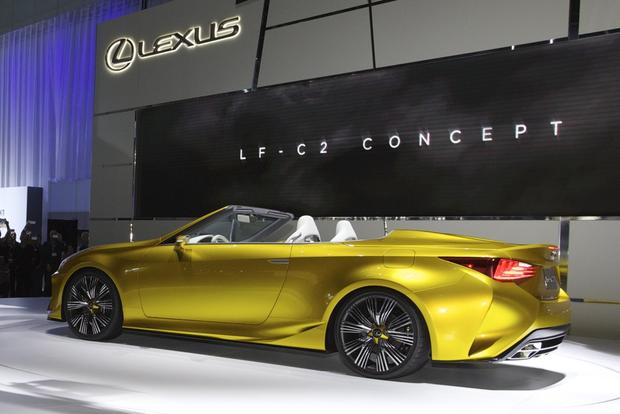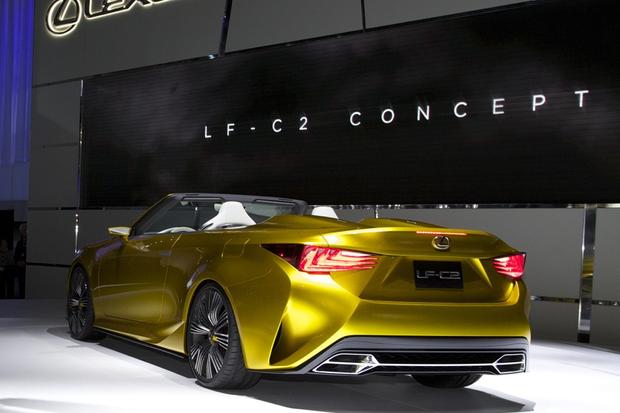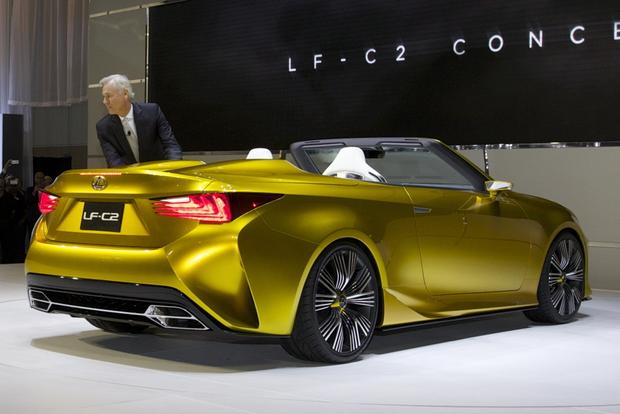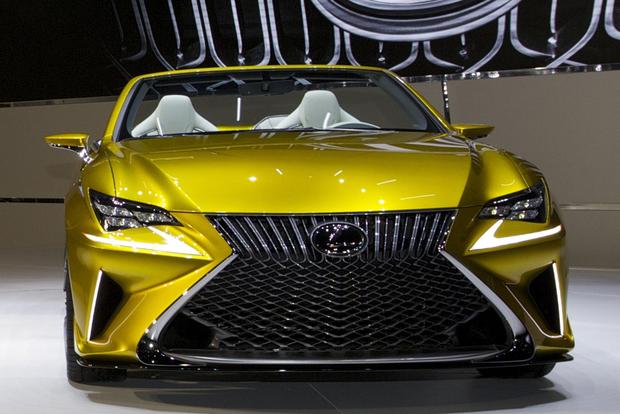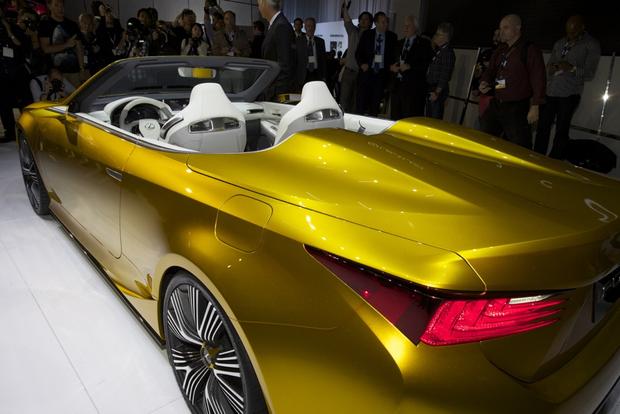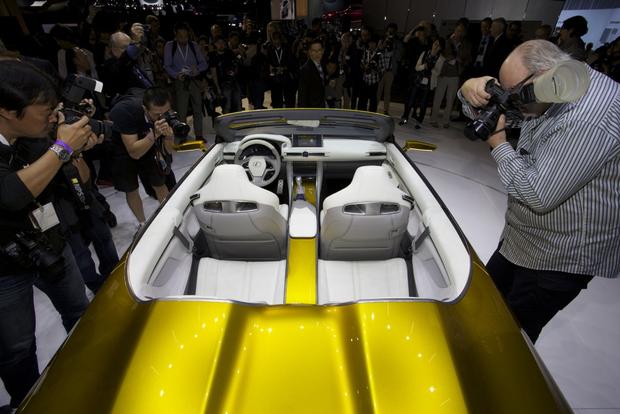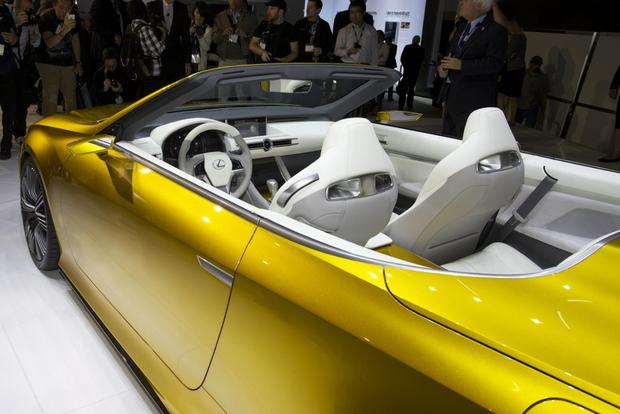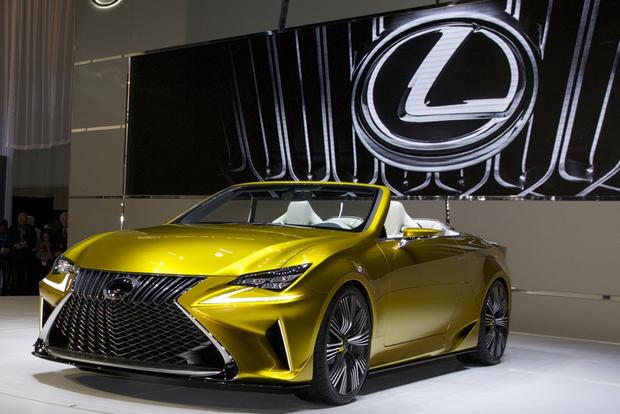 What Is It?
The Lexus LF-C2 concept is a futuristic convertible concept car that could preview a droptop version of the automaker's newly released RC sports car. That's certainly how it would appear from the outside. The LF-C2 boasts decidedly RC-like styling, from its side profile and overall proportions to its dramatic front end. But Lexus did take a few liberties with the design -- it is a concept car, after all -- giving it huge wheels, dramatically flared rocker panels and an unusually large exhaust.
The LF-C2's status as a concept car is especially evident inside the cabin, where screens replace virtually all traditional buttons. In addition to the center display screen, there's another screen where the center stack controls are usually located. There are even screens on the steering wheel, replacing the typical audio and cruise control buttons.
Will They Ever Sell It?
Although the Lexus LF-C2 concept won't see production in its current form, we wouldn't be surprised if Lexus eventually makes a convertible version of its new RC coupe. The automaker has a history of convertibles, going back to the popular SC 430 luxury 4-seater from the 2000s. The RC's sleek lines lend themselves perfectly to a convertible.
Why It's Important
Although Lexus has gained a reputation for building relaxed, comfortable luxury cars, the automaker seems eager to shed that status. A car like the LF-C2 concept proves that Lexus is serious about cultivating a sportier image -- one with more futuristic technology, more aggressive styling and enhanced performance.
The LF-C2 is also important because it shows what could be the future for the brand's RC coupe. A convertible model would bring the RC into even closer competition with rivals like the BMW 4 Series and Infiniti Q60, both of which offer hardtop convertible options.