RESEARCH TOKYO AUTO SHOW BY YEAR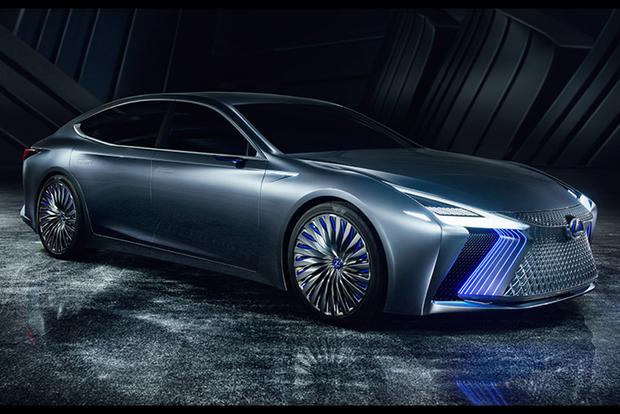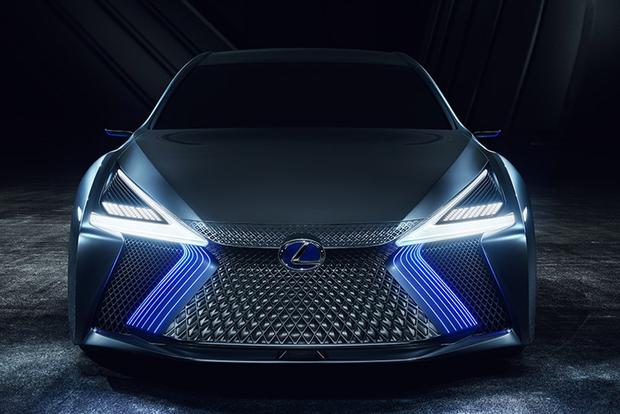 What Is It?
The Lexus LS Plus Concept is an intriguing variation of the new-generation LS large luxury sedan. The 2018 Lexus LS 500 is due in dealerships early next year.
While the regular car comes packed with up-to-the-minute technology, the LS Plus Concept takes things to another level with self-driving abilities and artificial intelligence. Lexus calls it "a vision for the near future." The company says the car is able to handle "merging into highway traffic, lane keeping, speed adjustments, lane changes [and] overtaking and maintaining vehicle-to-vehicle distance." Naturally, this will all contribute to making driving safer and less tiring.
Although we're still not super familiar with the new production LS, this concept is styled somewhat differently. It suggests how a new generation of LS might look, or perhaps a midgeneration refreshment. Some cars already have active grille shutters to help with engine temperatures and aerodynamics -- the distinctive Lexus spindle grille in this application has holes that open and close to achieve the same effects.
Will They Ever Sell It?
Lexus will absolutely sell cars featuring some of this technology. The company intends to install artificial intelligence from 2020, which is less than three years away. At one time, we might have been a little doubtful about the LS Plus Concept's other toys, like laser-based headlights and side cameras in place of mirrors, making it into production. But such things are surely coming (Audi has laser-based headlights in the R8 supercar). If any marque can make them all work smoothly and reliably, it's Lexus.
As for this concept car becoming a production reality, there are still some regulatory hurdles regarding autonomous vehicles to be addressed. But don't be surprised if one day there's something a lot like this on the street.
Why It's Important
Cars like the Lexus LS Plus Concept are ideal platforms for new technology. It's usually luxury cars that get the cool stuff before everything else. But the implications are far greater.
High-tech, high-dollar cars set an agenda that will eventually reach a tipping point when really popular vehicles also receive things such as artificial intelligence and autonomous-driving functions. Then the pressures on authorities and infrastructure will bring about changes, as society as a whole learns to deal with those changes.