RESEARCH NEW YORK AUTO SHOW BY YEAR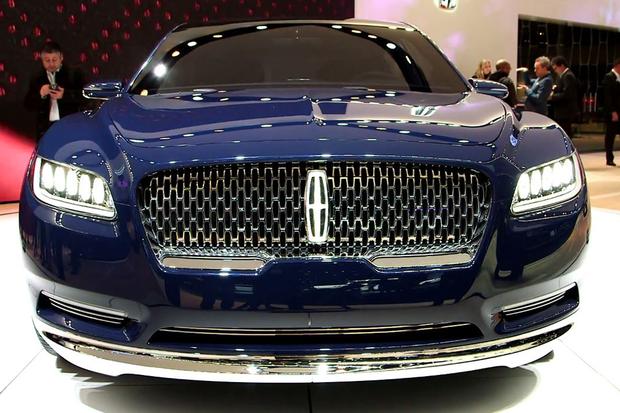 If there's one car that has generated the most buzz at the 2015 New York Auto Show, it has to be the Lincoln Continental Concept.
As soon as the car was unveiled, the crowds formed in the Lincoln booth and never really dispersed. We think this car is more than just a concept: It's a car that Lincoln will likely build. Our hope is that the real-life car looks just like this stunning concept.
More Than a Concept?
The main attraction is clearly the car's look. It somehow manages to be futuristic but with a clear nod to the past. The color is obviously a big draw, but the finely detailed grille and interior are selling points, as well. Too bad it's only a concept, right?
True, this Lincoln Continental is a concept, but Lincoln named many real-world features that may indicate this Lincoln Continental could end up being more than a far-fetched concept car.
The Continental Concept has LED headlights with laser assist for the high beams, seats that conform to individual body shapes with 30-way adjustability and a sunroof with electrochromic glass that can go from clear to shaded at the touch of a button. The Continental Concept is powered by a unique-to-Lincoln 3.0-liter EcoBoost V6 engine.
Lately, Ford's luxury-car division hasn't been getting as much attention as other luxury brands such as Cadillac, Infiniti and Lexus. If Lincoln is trying to revive the brand and drum up tons of attention, the new Lincoln Continental Concept is just the car to do it.