RESEARCH GENEVA AUTO SHOW BY YEAR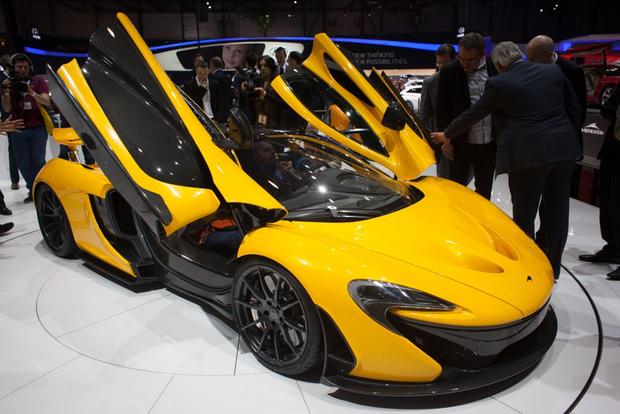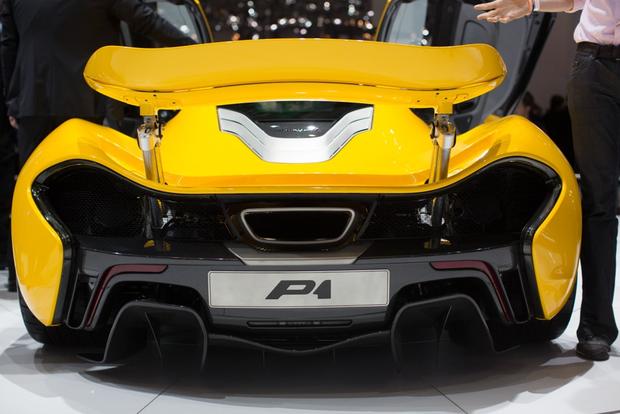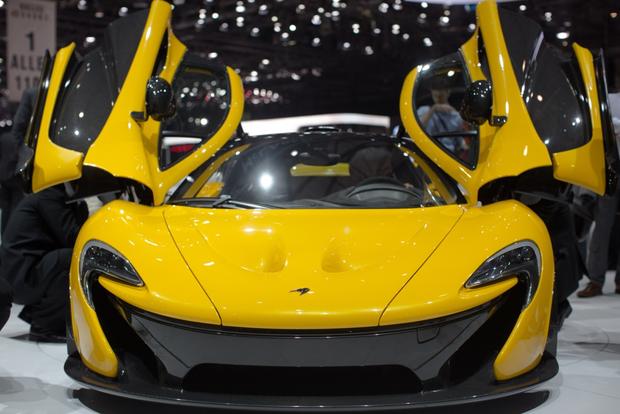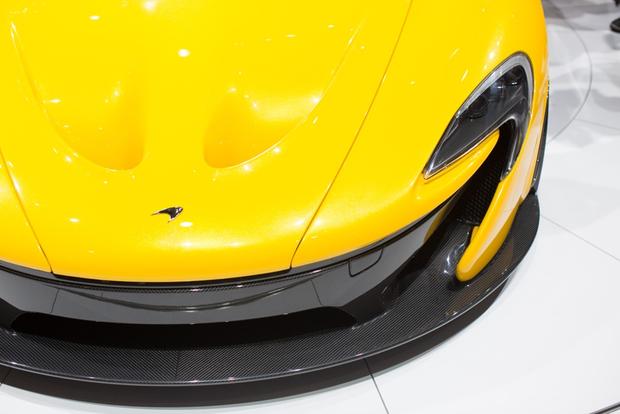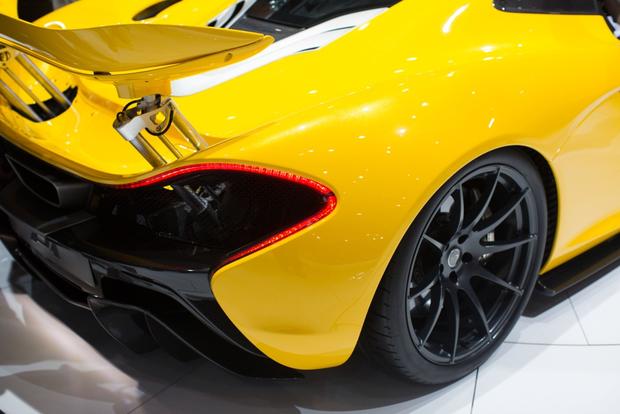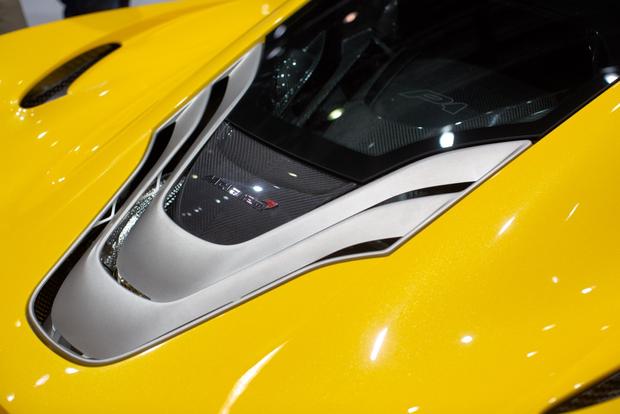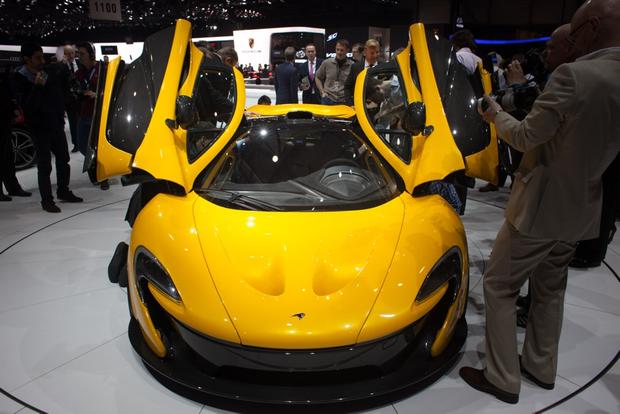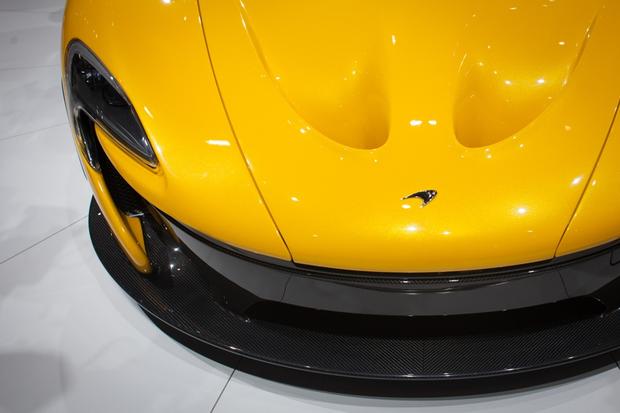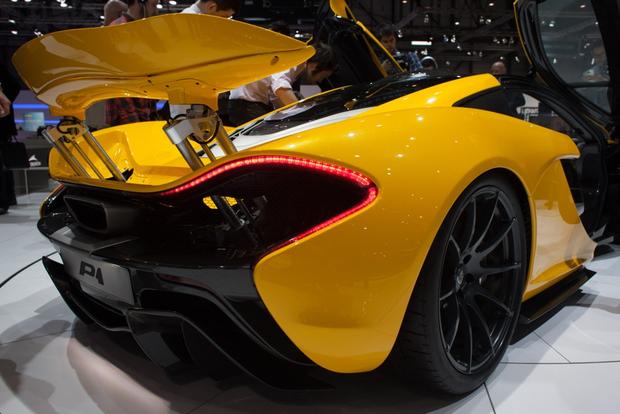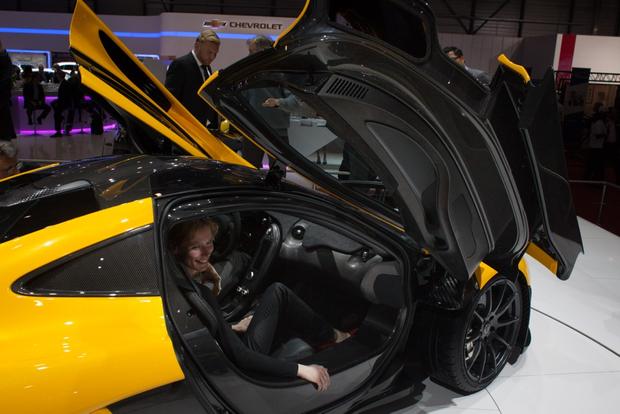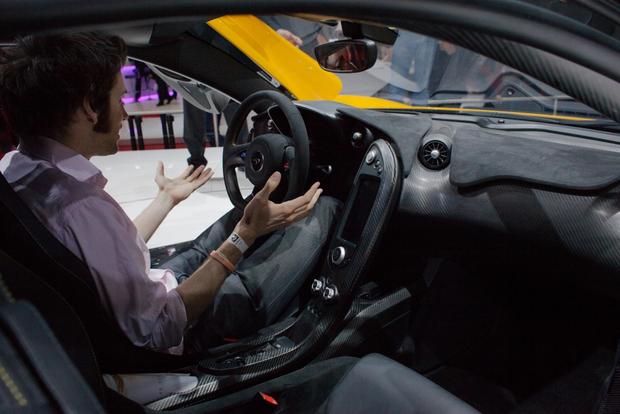 P1 will cost $1.15 million
Production limited to 375 units
727 horsepower from gas engine, 176 hp from electric
The production version of McLaren's P1 supercar has been revealed at the 2013 Geneva Auto Show. Finished in bright yellow, the road-ready P1 features a hybrid V8, gull wing doors and a host of high-performance features.
We last saw the P1 in September at the Paris Motor Show. Back then, it was still a concept, and McLaren wasn't ready to reveal the interior. But, now that the P1 is in production form, McLaren is showing off that interior.
Overall, the P1 cabin is quite similar to the interior of McLaren's entry-level MP4-12C. Like the MP4-12C, the P1 features a flat-bottom, 3-spoke steering wheel. It also boasts a thin, fluid center stack that includes stereo controls. Unlike the MP4-12C, however, climate controls are included in the center stack rather than the door panels. The P1's interior also includes much more carbon fiber trim than the MP4-12C -- a measure designed to save weight.
On the outside, the production-ready P1 looks a lot like the concept we saw in Paris. It still boasts low-slung styling, a huge wing and unusual (but very cool) thin rear lights. While the concept car was finished in orange, the production model shown in Geneva is yellow. Both feature black accents throughout the exterior, including large black panels on both doors.
As we knew from Paris, the P1 offers a twin-turbo hybrid V8. The engine's gasoline component makes 727 hp, while the electric motor makes 176 horses. While it's tempting to combine the two figures and reach a total of 903 hp, the power is produced at different times. The gas engine reaches its peak at 7,500 rpm, while the electric motor tops out lower in the rev range.
According to McLaren, the P1's top speed will be just under 220 miles per hour. The 0-to-60 run will take less than three seconds. And the price? A whopping $1.15 million. But with production limited to just 375 units, it's likely McLaren will have no trouble selling every one.
What it means to you: Between the Ferrari LaFerrari, the Lamborghini Veneno and the P1, the 2013 Geneva Auto Show has been an exciting one for supercar enthusiasts.