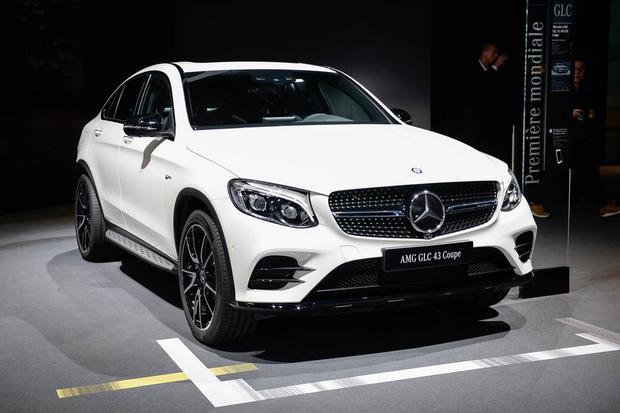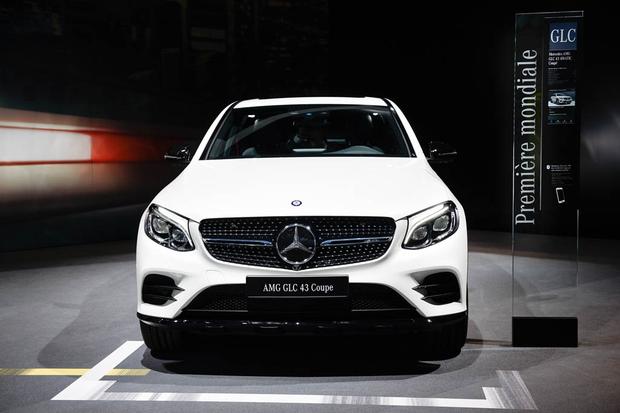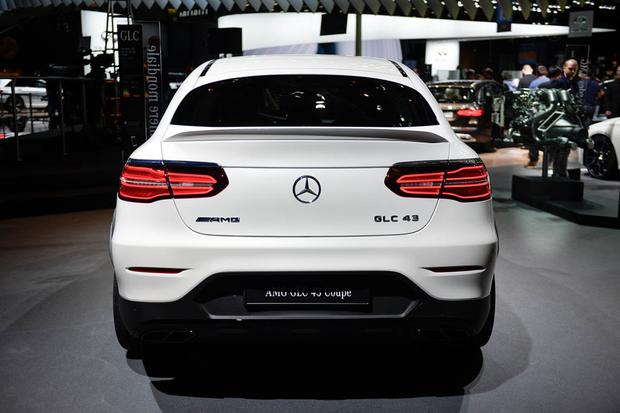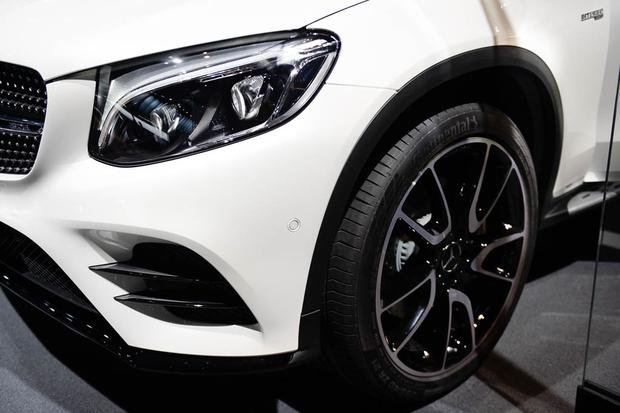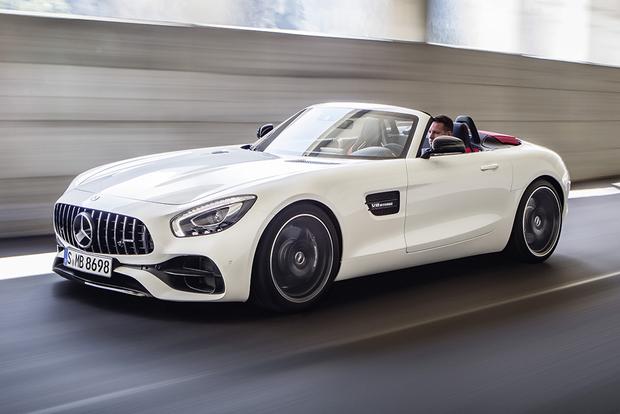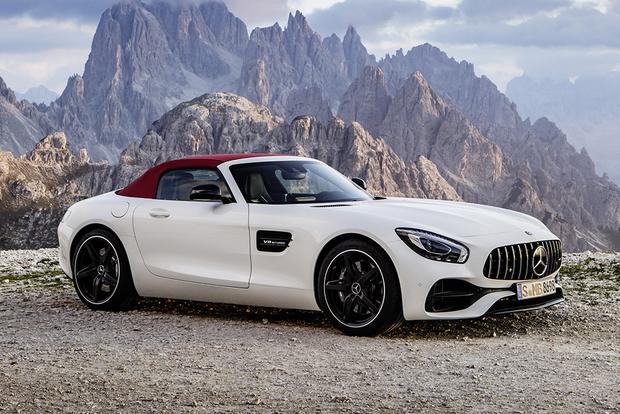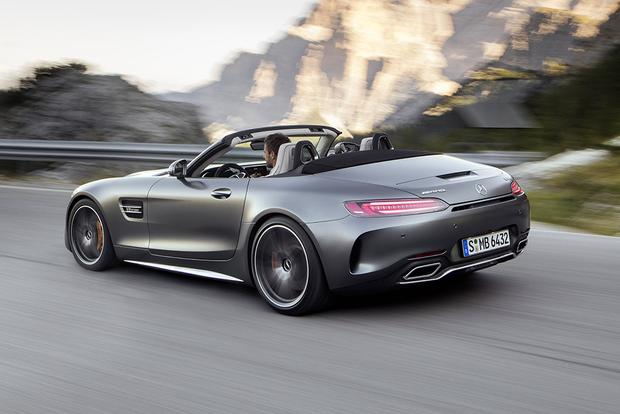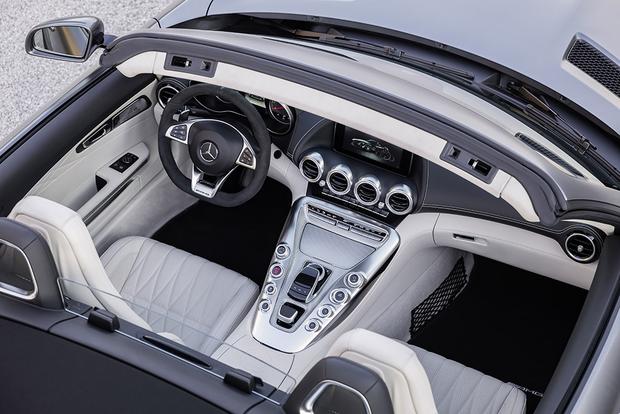 What Is It?
The Mercedes-AMG GT Roadster is, as you might expect, a convertible version of the high-performance Mercedes-AMG GT. While most items remain roughly the same as the AMG GT coupe, sun-seeking car shoppers will appreciate the power-operated canvas soft top, which can open or close in 11 seconds at speeds up to 31 miles per hour.
Like the AMG GT Coupe, the GT Roadster offers two versions. The base version, simply called the Mercedes-AMG GT Roadster, uses a 4.0-liter twin-turbocharged V8 with 469 horsepower and 450 lb-ft of torque, which is capable of propelling the car from 0 to 60 mph in just 3.9 seconds, with a top speed of 188 mph. Drivers looking for even more power can opt for the high-performance Mercedes-AMG GT C Roadster, which boasts an impressive 550 hp and 502 lb-ft of torque.
The other notable high-performance Mercedes-Benz at this year's Paris Auto Show is the AMG GLC43 Coupe, which is a sporty version of the brand's new GLC Coupe SUV. Like other 43 AMG models, it uses a 3.0-liter twin-turbocharged V6, this time tuned for 367 hp, enough for a 0-to-60 time of under 5 seconds. All-wheel drive will be standard, as is a 9-speed automatic transmission that's programmed for quicker gear changes in its high-performance setting.
How Much?
Mercedes hasn't yet announced pricing for either model, but the standard AMG GT coupe starts around $131,000 with shipping, and we'd expect a premium of at least $10,000 for the convertible. Since Mercedes has not yet released the standard GLC Coupe, the AMG version's price is harder to pin down, but we'd expect it to start above $50,000.
When Can You Get It?
The AMG GT Roadster will go on sale next summer, while the GLC43 Coupe will likely go on sale in the spring.
Add It to Your Shopping List Because ...
The AMG GT Roadster deserves a spot on your shopping list if you're looking for one of today's ultimate high-performance sports cars in convertible form. While shoppers don't tend to associate Mercedes-Benz with amazing sports car performance, the AMG GT is the real deal, and we're excited to be able to enjoy all its benefits with the top down on an amazing twisty road.
As for the GLC43 Coupe, it's for drivers who want it all: a sporty shape, SUV ground clearance and seating position and impressive engine performance. The GLC43 Coupe is a niche product, but it'll be highly welcome by the niche shoppers it's designed to appeal to.
Other Cars to Consider
Mercedes-AMG GT Roadster:
2017 Jaguar F-Type R -- The F-Type R touts more than 500 hp and a $106,000 base price tag, fairly reasonable compared to the AMG GT and its competition. It also offers an exhaust note even the AMG GT can't touch.
2017 Porsche 911 Turbo Cabriolet -- The 911 Turbo Cabriolet offers amazing performance, all-wheel drive and two extra seats compared to the AMG GT Roadster, but it's more expensive.
Mercedes-AMG GLC43 Coupe:
2017 BMW X4 M40i -- The X4 M40i isn't quite as performance-oriented as an X4M might be, but it still boasts sporty styling, 355 hp and some unique touches separating it from a standard X4.
2017 Porsche Macan GTS -- The sporty Macan GTS offers 360 hp, impressive handling and the allure of the Porsche name, but it doesn't have the sloped-roof look of the GLC43 Coupe.