RESEARCH FRANKFURT AUTO SHOW BY YEAR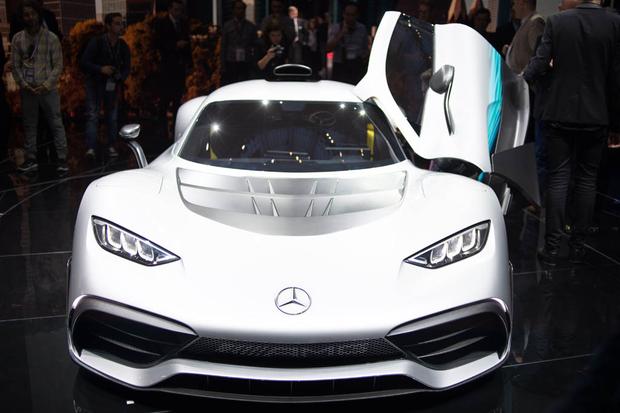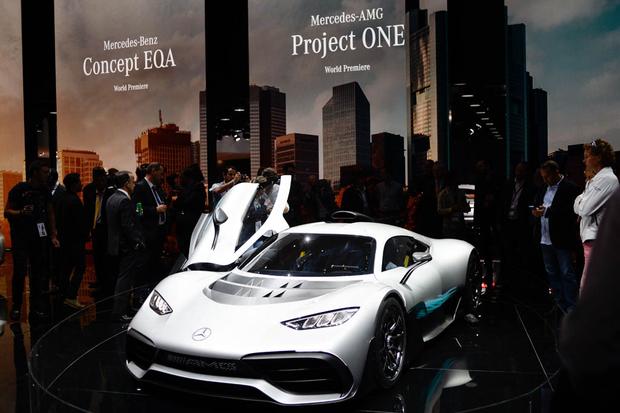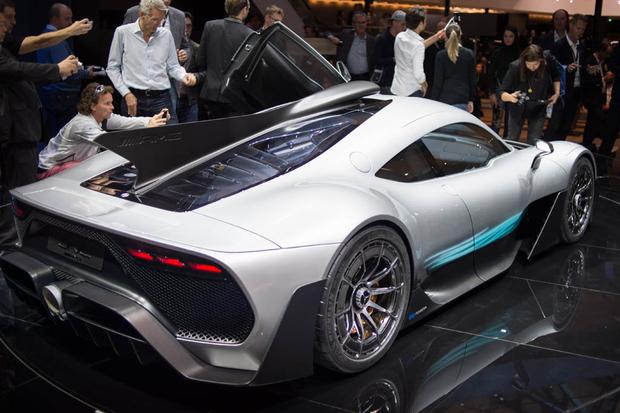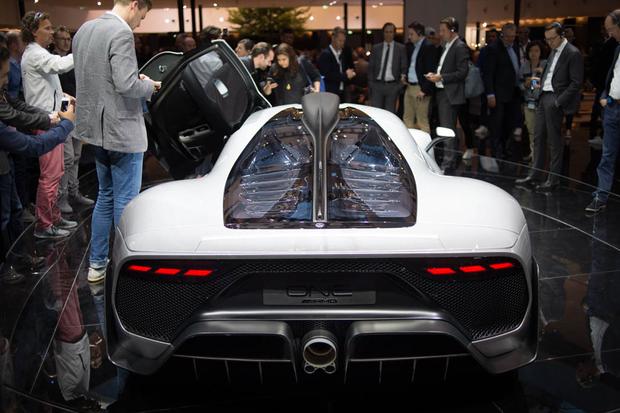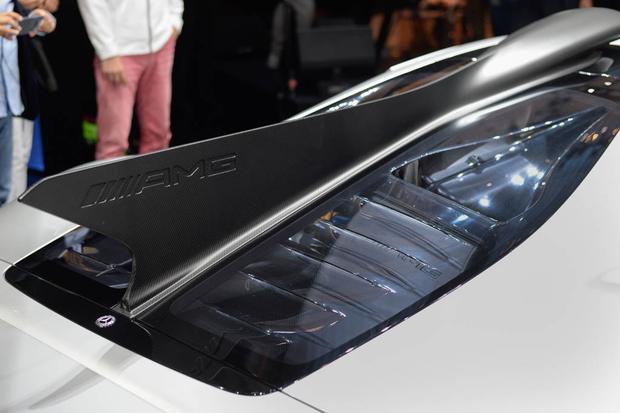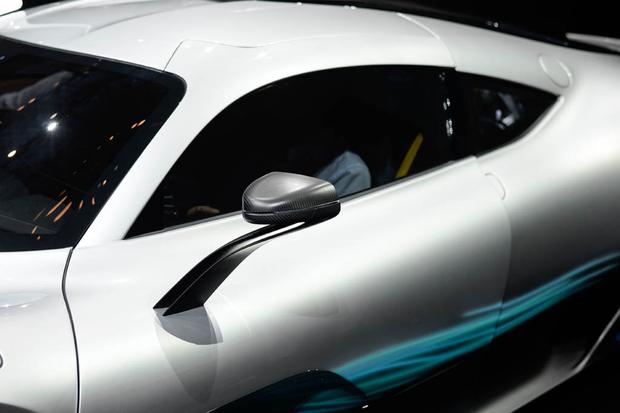 What Is It?
The Mercedes-AMG Project One Concept is a seriously fast hybrid sports machine. Don't be fooled by the V6 engine displacing only 1.6 liters. There are also four electric motors that can spin at 50,000 rpm; a really good contemporary electric motor usually goes up to 20,000 rpm. One of those motors is for the engine's turbocharger and can turn at 100,000 rpm.
The name alludes to Mercedes-AMG's highly successful involvement in Formula One racing, and the technology that goes into this series is featured heavily in the Project One. The engine comes from the same place as where the race units are made.
Every infinitesimal detail has been put under the microscope in the quest for ultimate performance. For example, the hybrid electrical system runs at 800 volts (the norm is 400 volts), which allows the use of smaller-diameter cables, thereby saving weight and space.
Mercedes-AMG puts the whole drivetrain's combined output at 1,000 hp. The car will rush from standstill to 124 miles per hour (200 kilometers per hour) in only six seconds. Top speed is 217 mph. Actually, Formula One cars are rear-drive only, so this all-wheel-drive machine is even more technically advanced.
Like Formula One cars, it has an 8-speed automated manual transmission with steering wheel-mounted paddle shifters. And, in common with the humble Toyota Prius hybrid, it uses a regenerative braking system. Stand on the stoppers and a lot of that energy will be captured and sent to the lithium-ion battery pack. The Project One has massive carbon ceramic brake discs and gold-painted calipers.
Chief designer Gordon Wagener says, "There are no lines, and the interior is stripped down to the essentials." Yet there's also seating for two, airbags, an infotainment system, air conditioning, power windows and a stowage compartment with a transparent lid.
How Much?
The Mercedes-AMG Project One Concept is called a "show car" by the company, but it has taken orders for a limited run of 275 units, costing more than $2.5 million apiece. At least 1,000 hopefuls had raised their hands.
When Can You Get It?
If you're one of the fortunate buyers, make room in your garage by early 2019.
Add It to Your Shopping List Because …
It proves the technology trickle-down theory -- that ideas, equipment and refinements created in the crucible of intense competition can find their way onto public roads. The pursuits of thrills and efficiency are not mutually exclusive.
Other Cars to Consider
Aston Martin Valkyrie -- Another Formula One tie-in, with Red Bull on this occasion. A run of 150 units is planned, at a price of $3.2 million.
Bugatti Chiron -- Capable of 249 mph, thanks to 1,500 hp. Yours for $2.7 million.