RESEARCH LA AUTO SHOW BY YEAR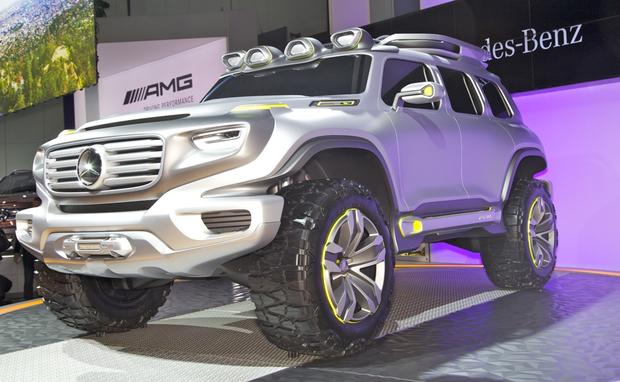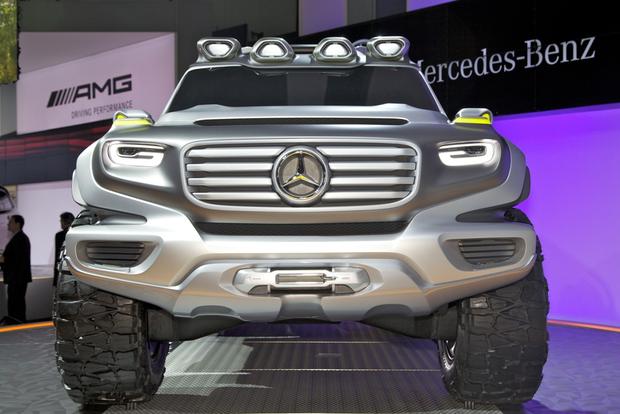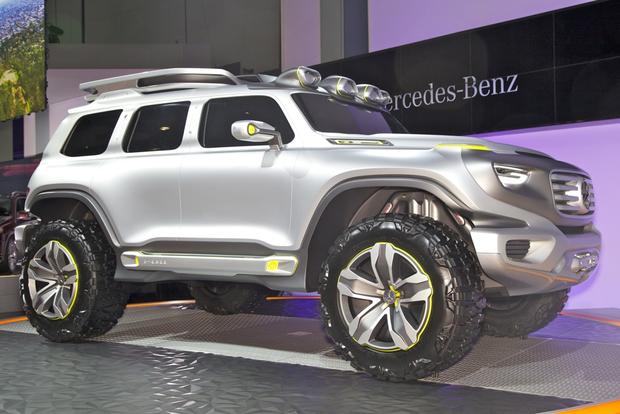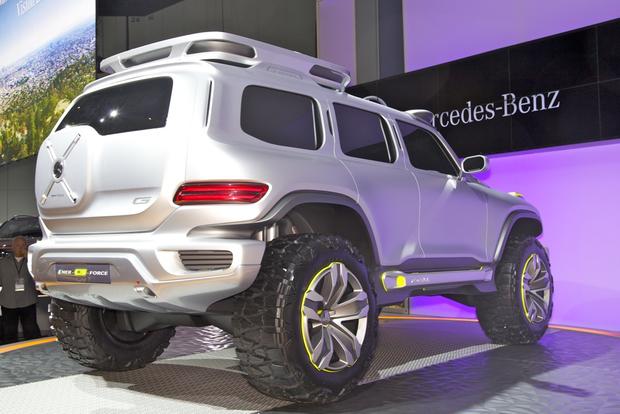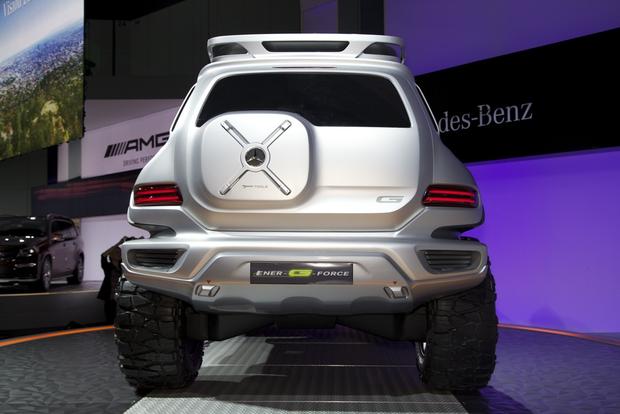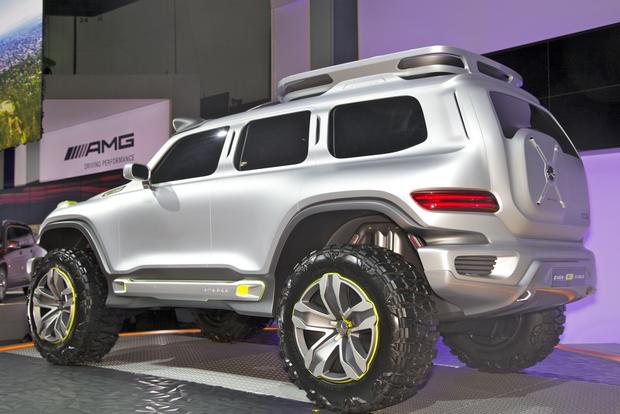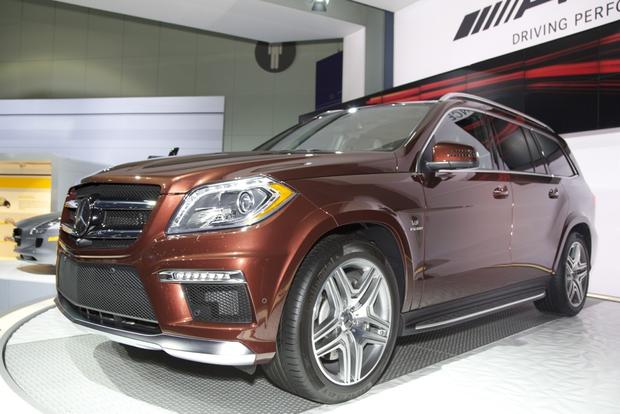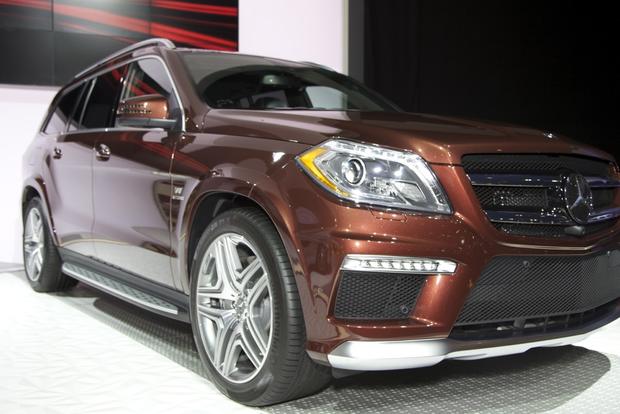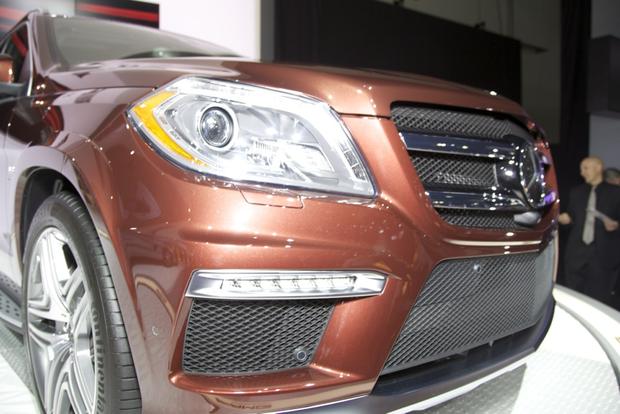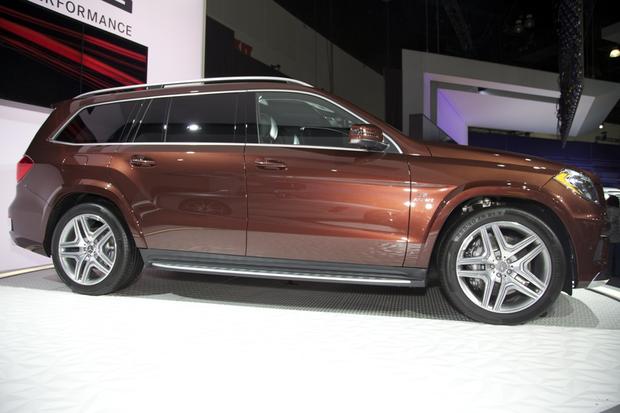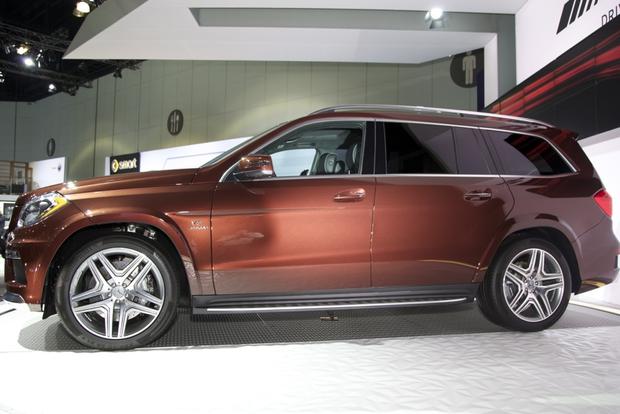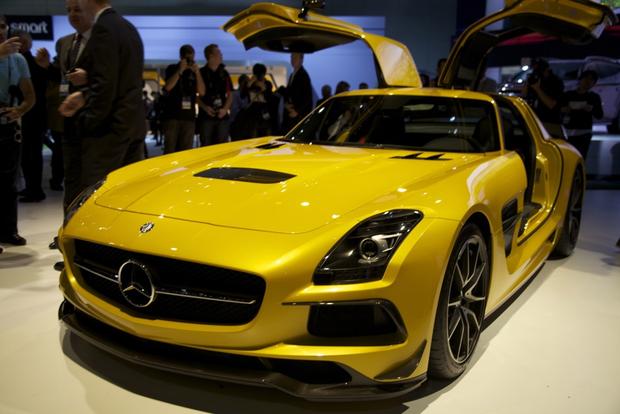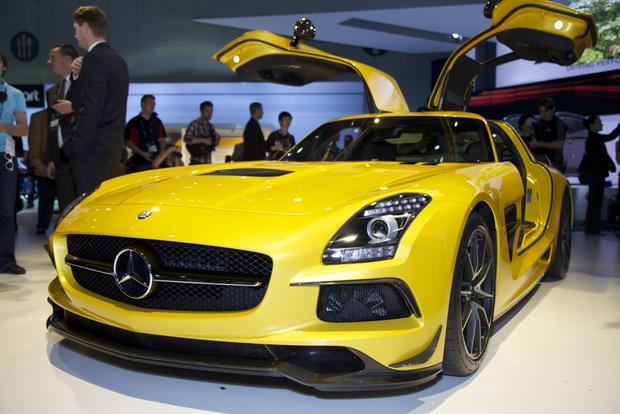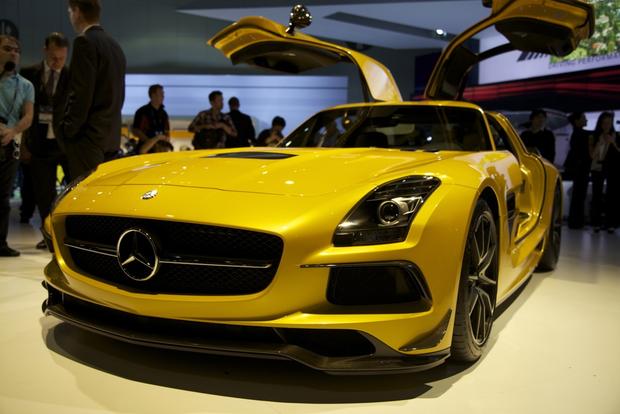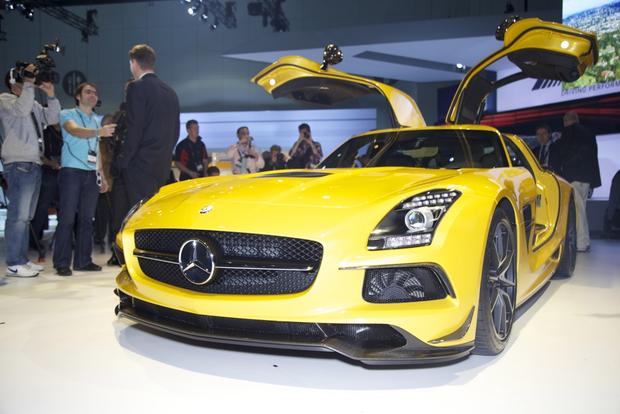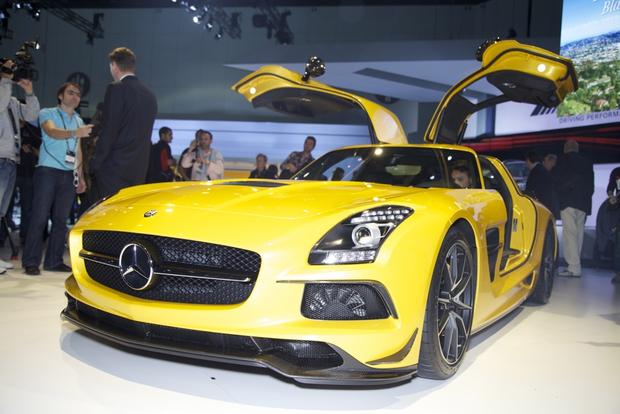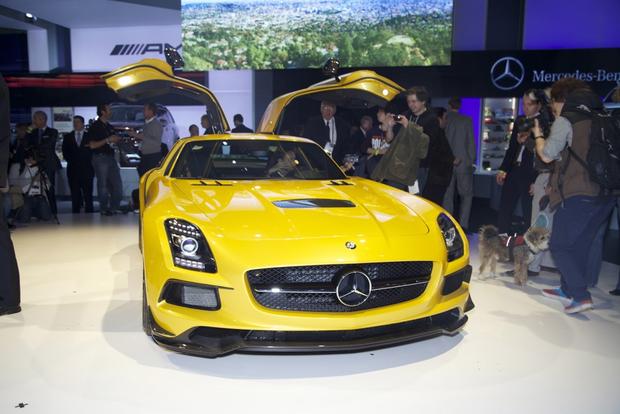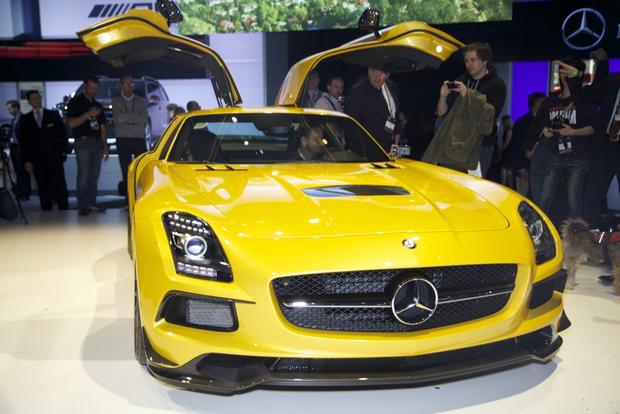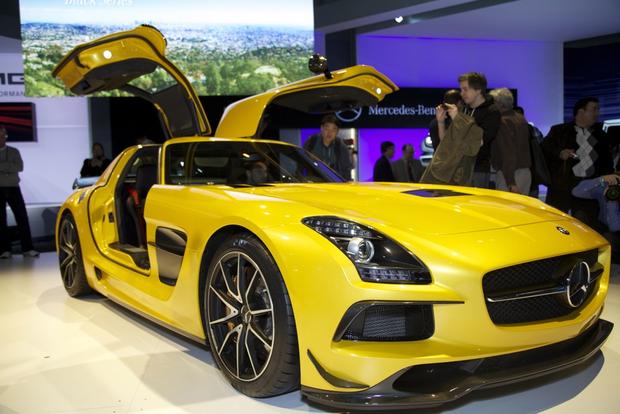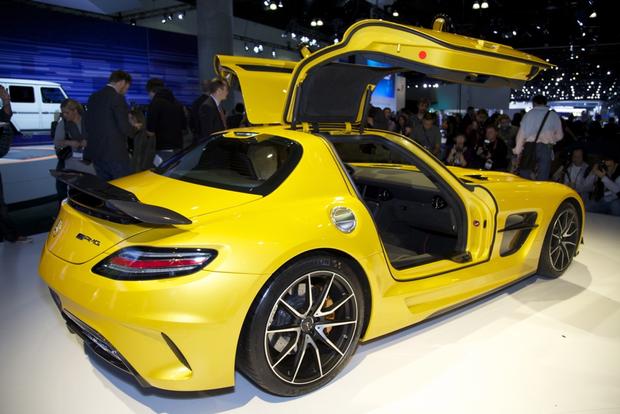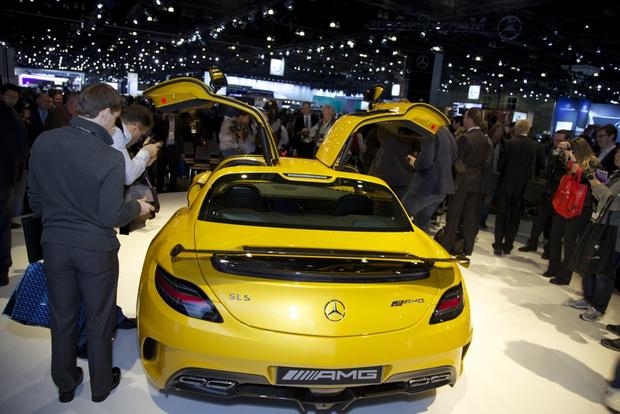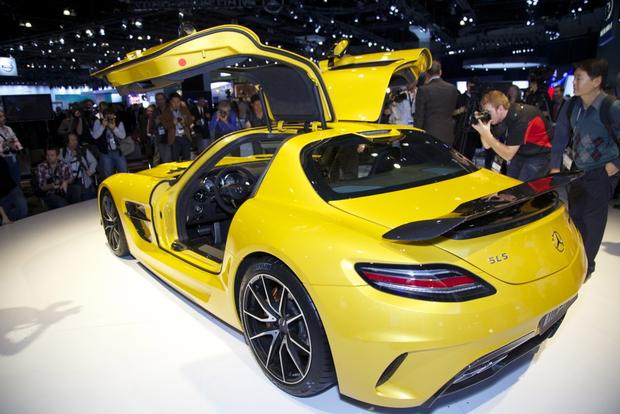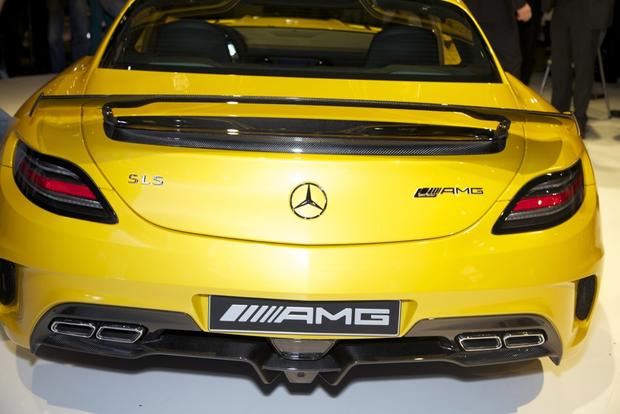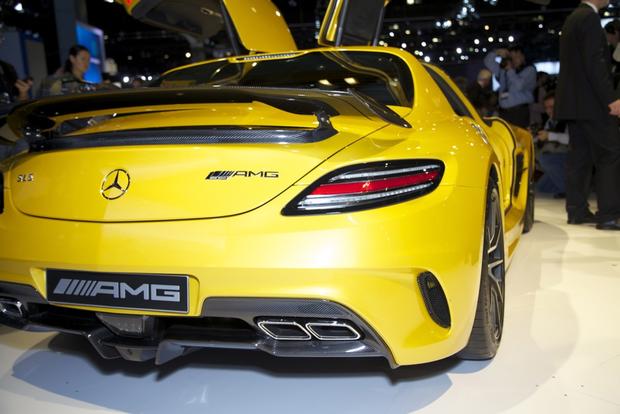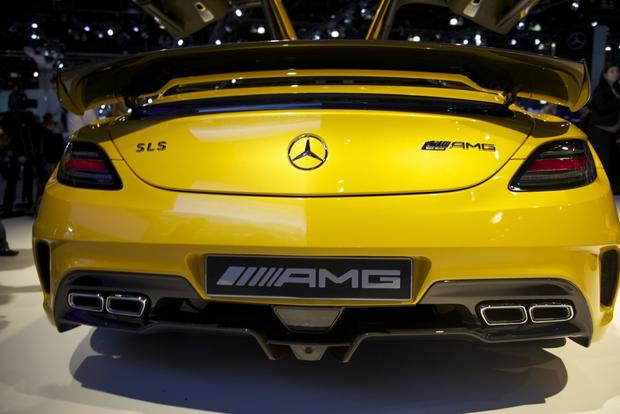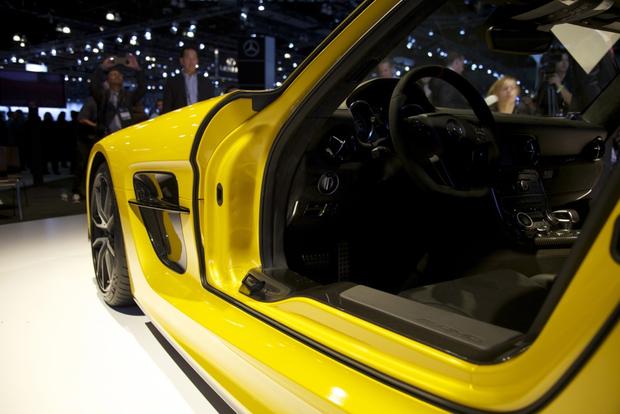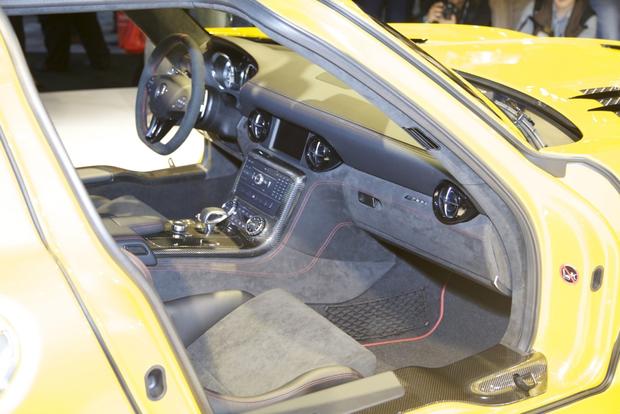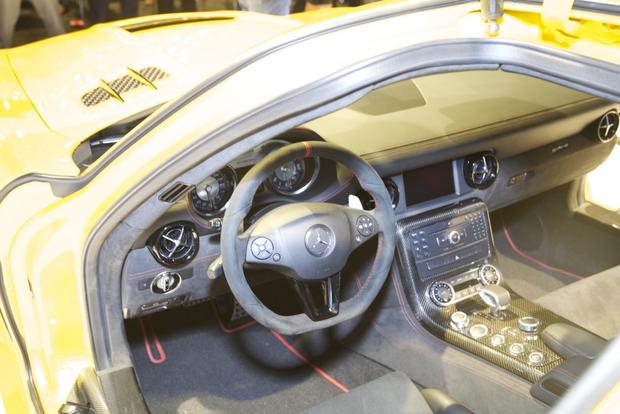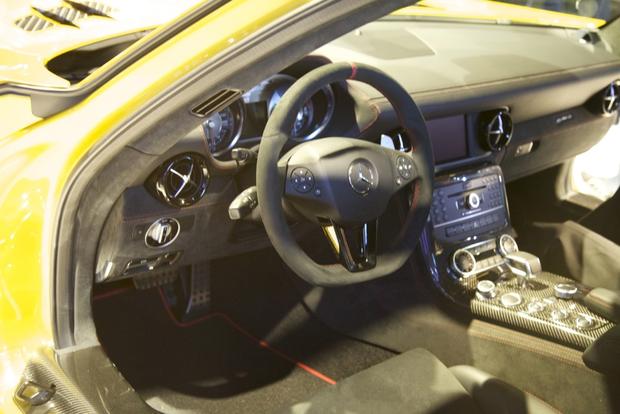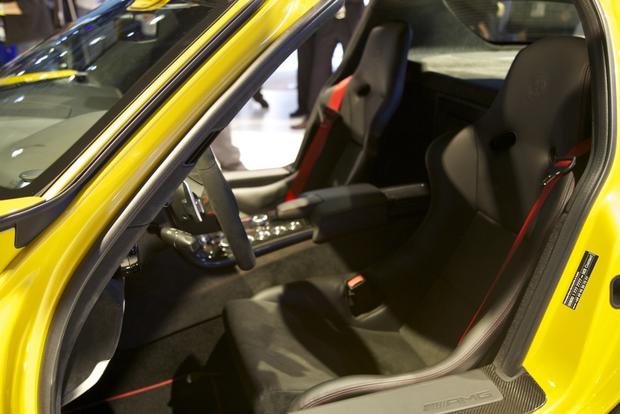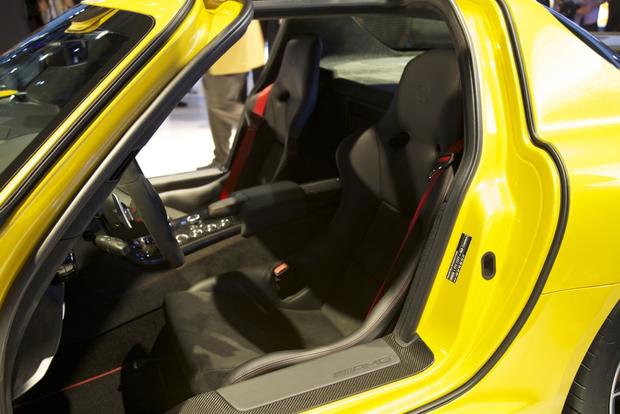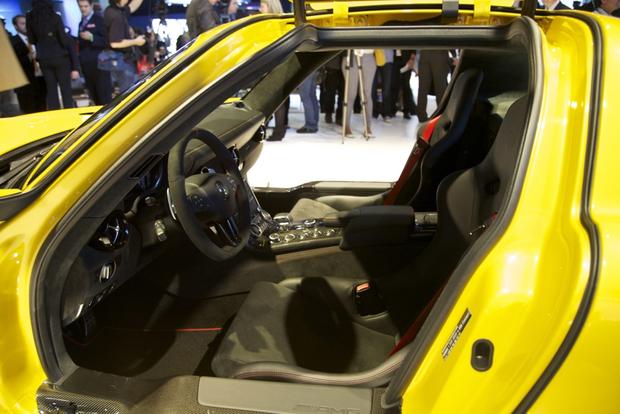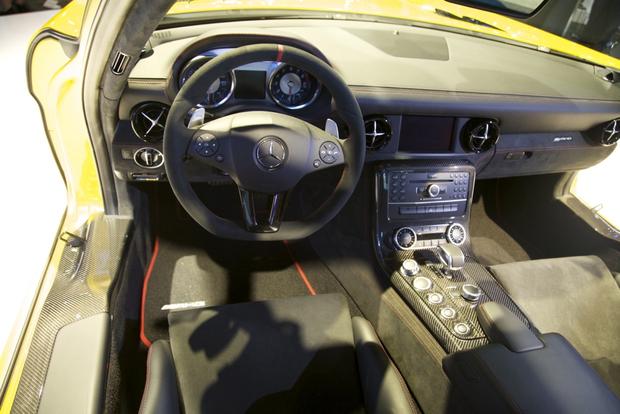 Mercedes' high-performance AMG division shows two new models in LA.
GL63 AMG is 550 hp family hauler; SLS Black Series is a bona fide supercar.
Mercedes also revealed Ener-G-Force concept; possible look at future G-Class.
Mercedes-Benz AMG vehicles have never exactly suffered from a lack of motivation, but Mercedes' in-house skunk works has brought more bonkers horsepower than ever to the 2012 LA Auto Show.
First up is the 2013 GL63 AMG, a souped-up version of Mercedes's 3-row crossover SUV. One could be forgiven for thinking that the regular GL550, with its 4.7-liter 429-horsepower twin-turbo V8, was already sufficiently souped-up. But no ordinary herd of Mercedes horses is sufficient for the AMG folks. So the GL63 ups the ante with a 5.5-liter twin-turbo V8 that pumps out 550 hp and 560 lb-ft of torque. Other upgrades include AMG-tuned steering and suspension settings, larger front brakes and the usual assortment of AMG badges and visual effects. Despite a curb weight in the neighborhood of three tons, the GL63 will whisk your growing family from 0-60 mph in about 5 seconds, give or take a few kids. Fuel economy was an ominous "TBD" as of this writing.
But suppose you're willing to sacrifice two of those rows of seats in return for extra style and speed? Boy, does AMG have the car for you. Based on the SLS supercar with its trademark gull wing doors, the 2014 SLS Black Series showcases AMG's phenomenal 6.2-liter naturally aspirated V8 at its very best. Output in this exclusive model is rated at 622 hp, pushing this venerable V8 past the landmark 100-hp-per-liter ratio. Very few V8s have ever reached this territory without the aid of turbos or supercharging. Expect the noise at full throttle to be even more thunderous than usual thanks to a new titanium exhaust system. Other Black Series touches include flared fenders, wider tires and a revamped suspension for track-ready handling. Various carbon-fiber elements are involved as well.
On an entirely different note, we'd be remiss not to mention Ener-G-Force concept, a futuristic go-anywhere SUV that might be a sneak preview of the long-running G-Class's eventual successor. Although it's technically just Benz's entry in LA Show's annual Design Challenge, which has a police-vehicle theme for 2012, the Ener-G-Force would likely be a big hit in Beverly Hills if given the green light. Check out the roof rack: it's actually part of a water-supply system for the zero-emissions hydrogen fuel-cell power plant. We think that part might not make it to production.
What it means to you: If it's staggering performance you're after at this year's LA show, AMG's mad speed merchants won't disappoint. That Ener-G-Force concept is pretty cool, too.
See more LA Auto Show news.
Would you buy an SUV like the Ener-G-Force if Mercedes made it? Are the GL63 AMG or SLS Black Series on your wish list? Tell us in the comments below.