RESEARCH GENEVA AUTO SHOW BY YEAR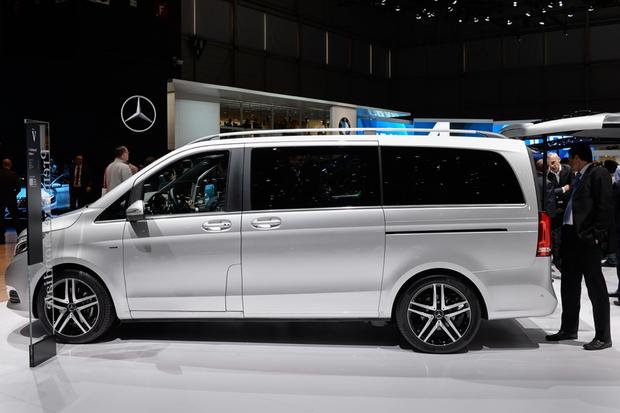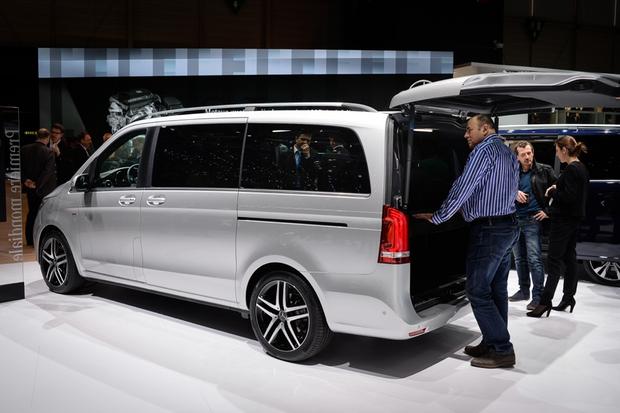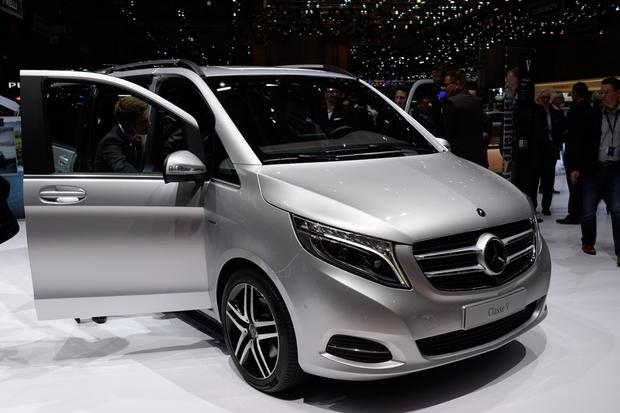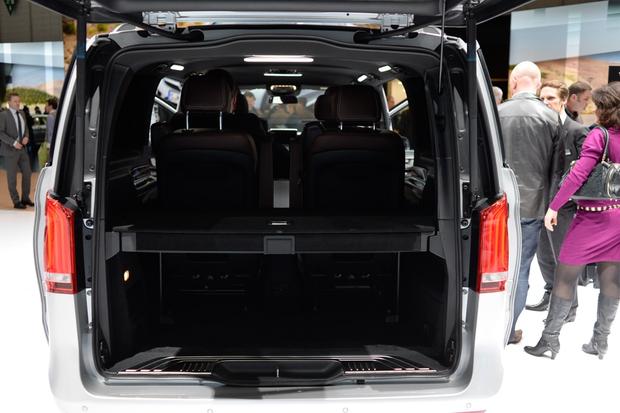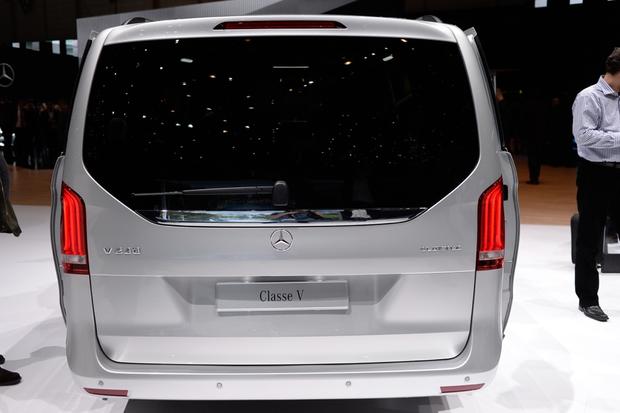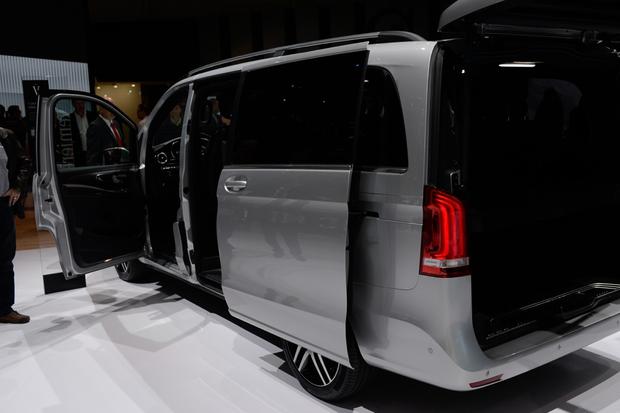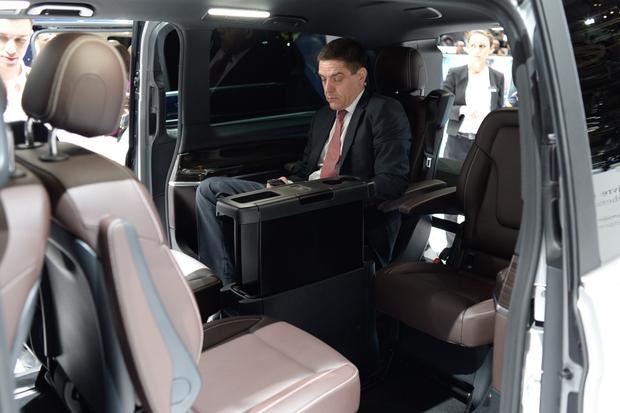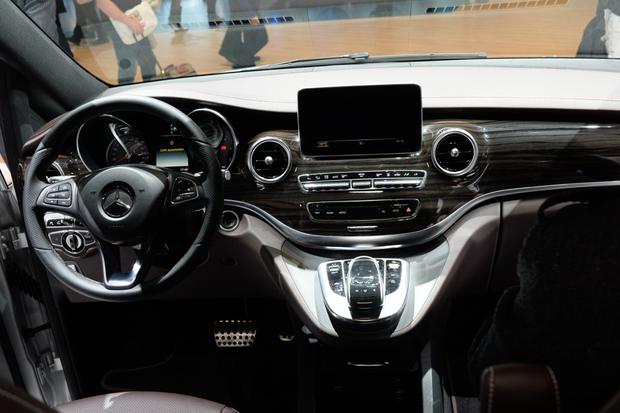 What Is It?
The debut of the 2015 Mercedes-Benz V-Class at the 2014 Geneva Auto Show doesn't have immediate implications for buyers in the United States, but that may change.
The all-new V-Class is a range of minivans. The basic vehicle is the Mercedes-Benz Vito van, a commercial vehicle one notch below the 2014 Mercedes-Benz Sprinter full-size van.
Instead of throwing plumber's tools and various pipes into the back, the V-Class offers seating and luggage space for a family of eight, along with classy upholstery and a reassuring complement of the company's excellent safety features. The Crosswind Assist function is most welcome in a vehicle with such high sides, and Parking Assist will be a boon for those nervous about maneuvering something of this size.
This next feature is great for parents: There's a microphone up front that's linked into the stereo system, so Dad doesn't have to turn his head around (and therefore take his eyes off the road) when he wants to tell the kids in no uncertain terms that they should stop hitting each other/making faces at other people/dropping their cheesy puffs all over the floor.
Over in Europe, the V-Class hopes to succeed in being a premium people mover where the R-Class ultimately failed. The most powerful engine, in the 2015 V250 BlueTEC, is a turbocharged diesel-sipper making 187 horsepower and 354 lb-ft of torque.
How Much?
Approximately $60,000. But that's really academic, because…
When Can You Get It?
Who knows? It's quite likely that the Vito will go on sale in the United States, but there's still a question mark over the V-Class.
Add It to Your Shopping List Because…
You live in Europe. And even though you have six kids, you can still somehow afford a Mercedes-Benz. That's an impressive statement right there.
Other Cars to Consider
2014 Chrysler Town & Country -- There really isn't much in the minivan world that roams the plush, luxurious lands where Mercedes-Benz buyers usually live. The T&C is a well-regarded and well-equipped non-premium domestic offering, capable of seating seven.
2014 Honda Odyssey -- Generally recognized as the class of the minivan field, the big O will take eight occupants without imparting the feeling that you're driving a bus.
2014 Lincoln MKT -- One of the few choices in premium multi-passenger transport but leaning more toward the crossover SUV camp. Can handle up to seven occupants, but third-row passenger space is tight.
2014 Nissan Quest -- Like many other contenders here, the Quest has ingenious folding seats and other clever ways of maximizing interior space. It's only a 7-seater, though.
2014 Toyota Sienna -- The Sienna's unique selling point is that it offers the option of all-wheel drive -- a useful safety feature to have in bad weather. Another 8-seater.
Used Mercedes-Benz R-Class -- If it absolutely has to be a multi-seat Mercedes-Benz, this might work. Apart from a dull image, there isn't much wrong with the 7-seater R-Class. You could find a 2012 R350 BlueTEC 4MATIC (diesel engine and all-wheel drive) for far less than the equivalent cost of a 2015 Mercedes-Benz V-Class and even keep fuel bills low.