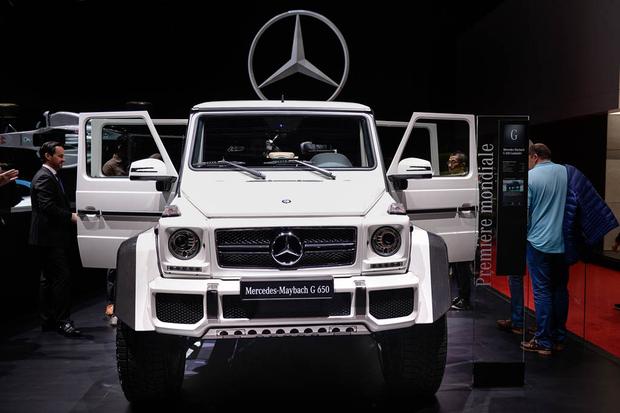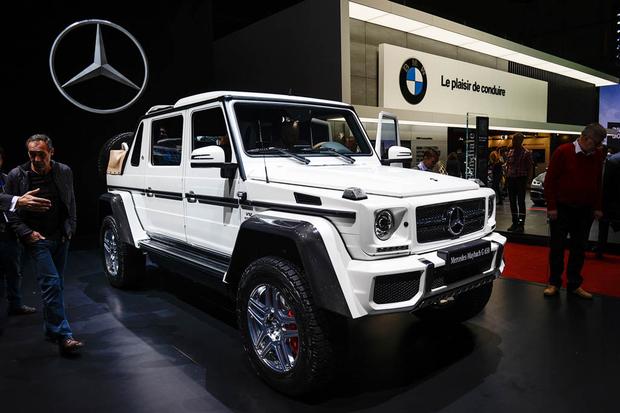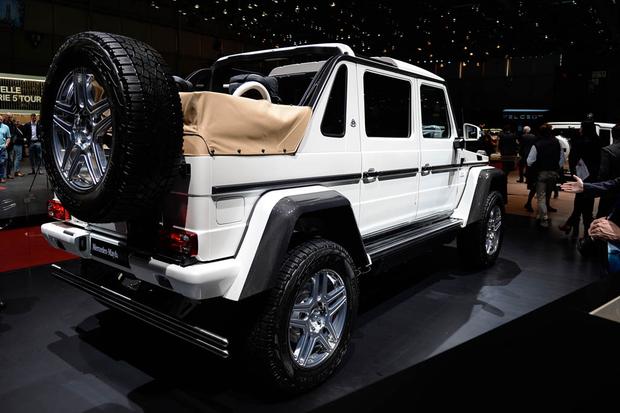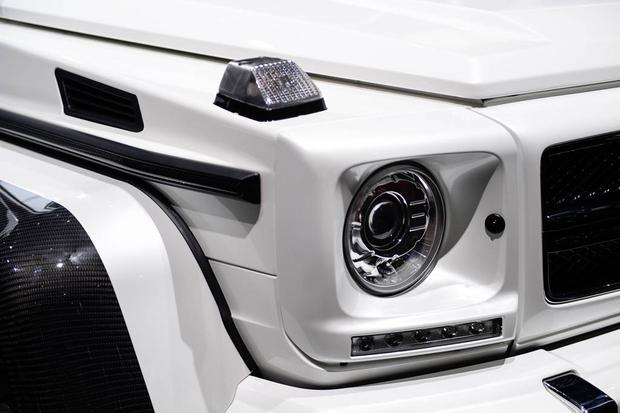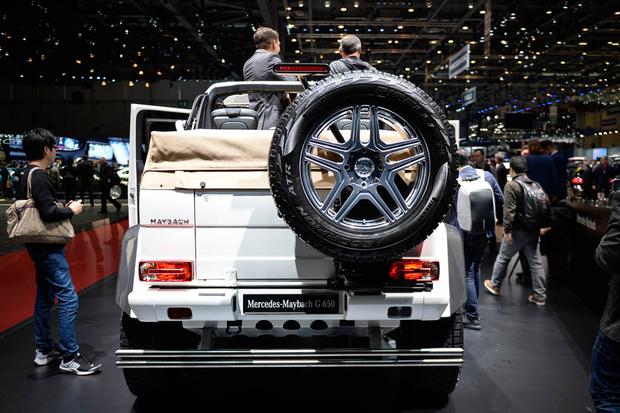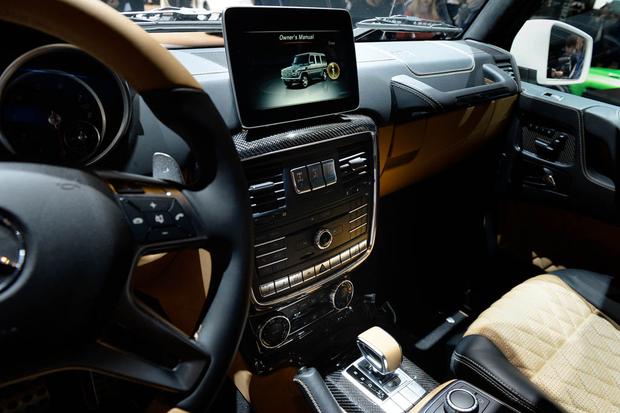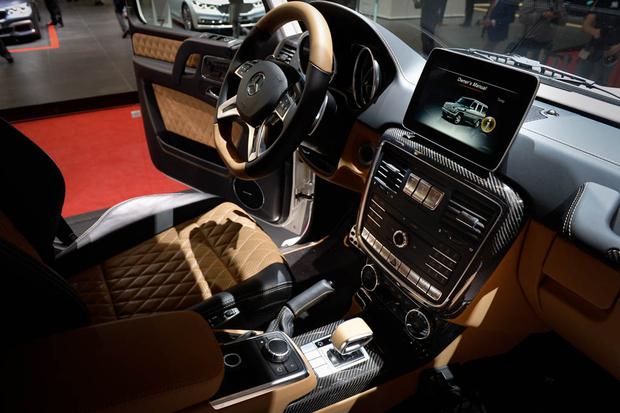 What Is It?
The Mercedes-Maybach G650 Landaulet is a new, ultra-limited version of the Mercedes-Benz G-Class that may just be the most ostentatious, over-the-top, thrilling G-Wagen of all time. It's certainly the most unusual.
We'll start with the overall design, which is probably the best part: the G650 Landaulet is lifted up compared to a normal G-Class, using the portal axles and suspension from the off-road-ready G-Class 4x4 Squared. It's also stretched in order to accommodate a larger rear seat, which features an enormous amount of legroom, and also an electronically operated partition separating the rear passengers from the front seat occupants. Most noticeable, however, is the fact that it's a convertible -- with a fully automatic cloth soft top over the back seats.
As if all that wasn't crazy enough, we move to the G650 Landaulet's powertrain. The off-roader borrows its engine from the "65" AMG models, meaning it uses a twin-turbocharged 6.0-liter V12 with 630 horsepower and 737 lb-ft of torque. The result is 0-to-60 in something like 4.4 seconds, which is almost unbelievable given the Landaulet's sheer size (it's 210.4 inches long) and ground clearance (17 in).
According to Mercedes, just 99 units of the G650 Landaulet will be built -- and we strongly suspect they're destined for the Middle East, where luxury off-roaders are far more popular than anywhere else.
How Much?
Mercedes hasn't announced pricing, but we're certain it'll be deep into the six figures -- and possibly approaching $500,000.
When Can You Get It?
Fall 2017
Add It to Your Shopping List Because...
The G650 Landaulet isn't a car you "add to your shopping list." It's a vehicle you purchase if you've already had everything else, if the regular G-Class 4x4 Squared is "too pedestrian" and if your typical driving route is too rugged for a standard Maybach sedan. The market for the G650 Landaulet will be small, which is why Mercedes is limiting production to just 99 units -- but the 99 buyers will likely enjoy this ultra-special edition SUV in ways we normal people can only imagine.
Other Cars to Consider
Mercedes-Benz G500 4x4 Squared -- The G500 4x4 Squared offers similar off-road capabilities to the G650 Landaulet -- or perhaps improved capabilities, due to its smaller size. It's also a lot cheaper -- though its asking price still tops $200,000.
Mercedes-Benz G63 AMG 6x6 -- The G63 AMG 6x6 is possibly the only vehicle more ridiculous than the G650 Landaulet, as it touts a pickup truck bed and six wheels. Think of this as the ultimate Mercedes-Benz -- unless you want a Unimog.
Mercedes-Maybach S600 -- If you don't actually need the ground clearance of the G650 Landaulet, the Mercedes-Maybach S600 offers many of the same luxury features for a less stratospheric price. But when you compare it to the Landaulet, it's just so...pedestrian.
Gulfstream G650 -- Interestingly, the Mercedes-Maybach G650 isn't the only luxury item called "G650." If you're interested in one G650, why not get both?